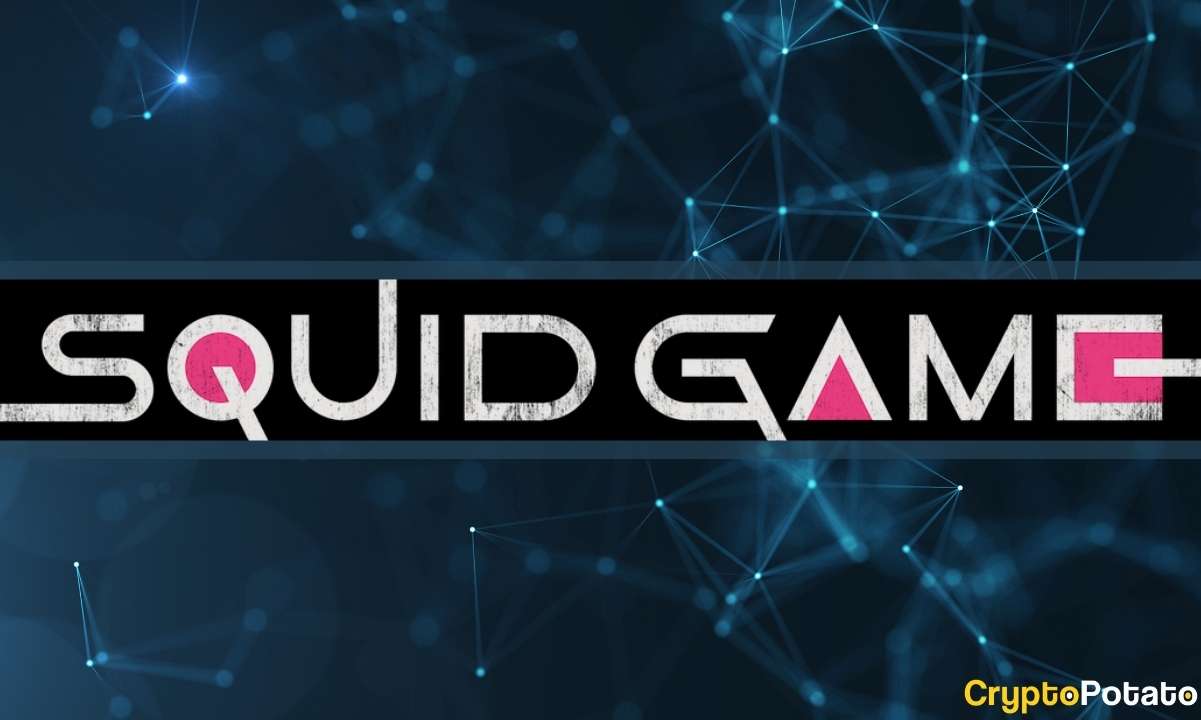 The brains behind the Squid Mat are probably enjoying the good life after stealing over $ 3 million in seconds. But Binance is doing everything possible to keep their party short.
Binance, the largest cryptocurrency exchange platform in the world, is tracking the scammers. According to Barron's, an intelligence team is auditing the blockchain, gathering information to pass on to authorities and helping apprehend crooks.
Binance Wants Scamers to Pay
A Binance spokesperson assured that these strategies have become very popular in the crypto ecosystem recently and that they were working to trace the funds and provide the authorities with as many leads as possible to identify the perpetrators.
"(Binance) blacklists affiliate developer addresses and deploys blockchain analytics to identify bad actors."
The platform explains that fraudsters used the cryptocurrency mixing service Tornado Cash to obfuscate their identities.
Tornado Cash is a decentralized transaction anonymization service that runs on Ethereum. Users send tokens, and the platform conducts various internal transactions to prevent funds from being traced and associated with a particular identity.
The developers of Tornado Cash did not speak out on their social media about Binance's accusations that their platform is being used by criminals. Similarly, Binance did not disclose whether it was working with any specific agency but assured that it would hand over the information to the "appropriate jurisdiction."
Binance has a history of fighting crime. In June 2021, he revealed that he had helped authorities identify and apprehend members of a criminal gang known as FANCYCAT – a hacking group responsible for ransomware attacks demanding payment in crypto. currencies.
The Rise and Fall of the Squid Game Token
As Cryptopotato previously reported, $SQUID was the cryptocurrency of a project inspired by the Netflix show Squid Game.
According to the project's white paper, contestants would compete in multiple games, and whoever wins would walk away with a single but very juicy cumulative prize.
To play, people had to pay a registration fee, but the token appreciated so much (over 100,000%) that at its peak, the combined entry fees were near $500K.
However, within days of the project's birth, the community became alarmed at reports that users were unable to collect their profits or sell their tokens.
Days later, a message in the Telegram community would mark the token's death. Bear with us and pay no attention to the grammar:
"Squid Game Dev doesn't want to continue running the project because we are depressed by the crooks and (sic) overwhelmed with stress. We need to remove all restrictions and trading rules from Squid Game. Squid Game will enter a new stage of community autonomy.
Sorry again for any inconvenience been made for you. If any strange starts coming out of it, ignore it. Thanks!"
From that point on, the token collapsed to almost 0 after the smart contract admin sold all the tokens and disappeared.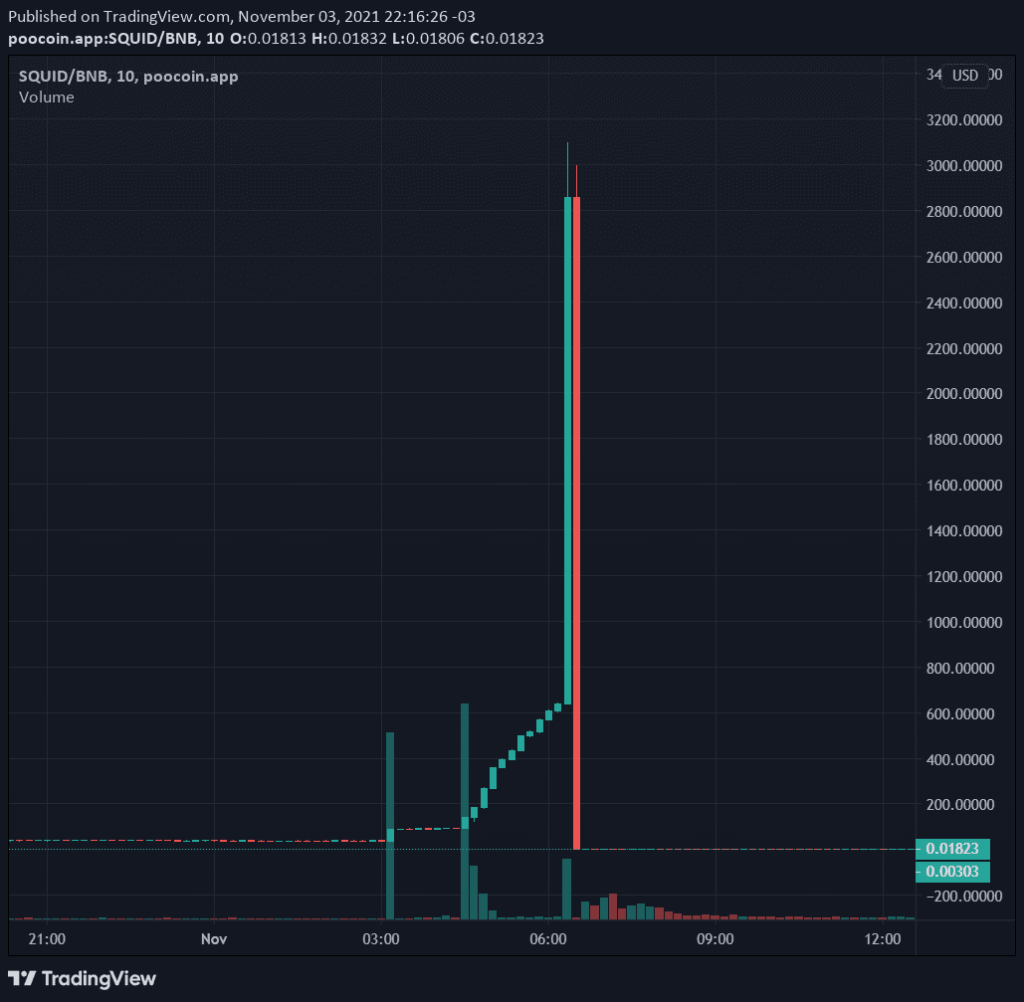 But this is the Crypto-verse and some people never learn. The token is a scam and went to almost zero. Want to see its performance over the past 12 hours? Here is: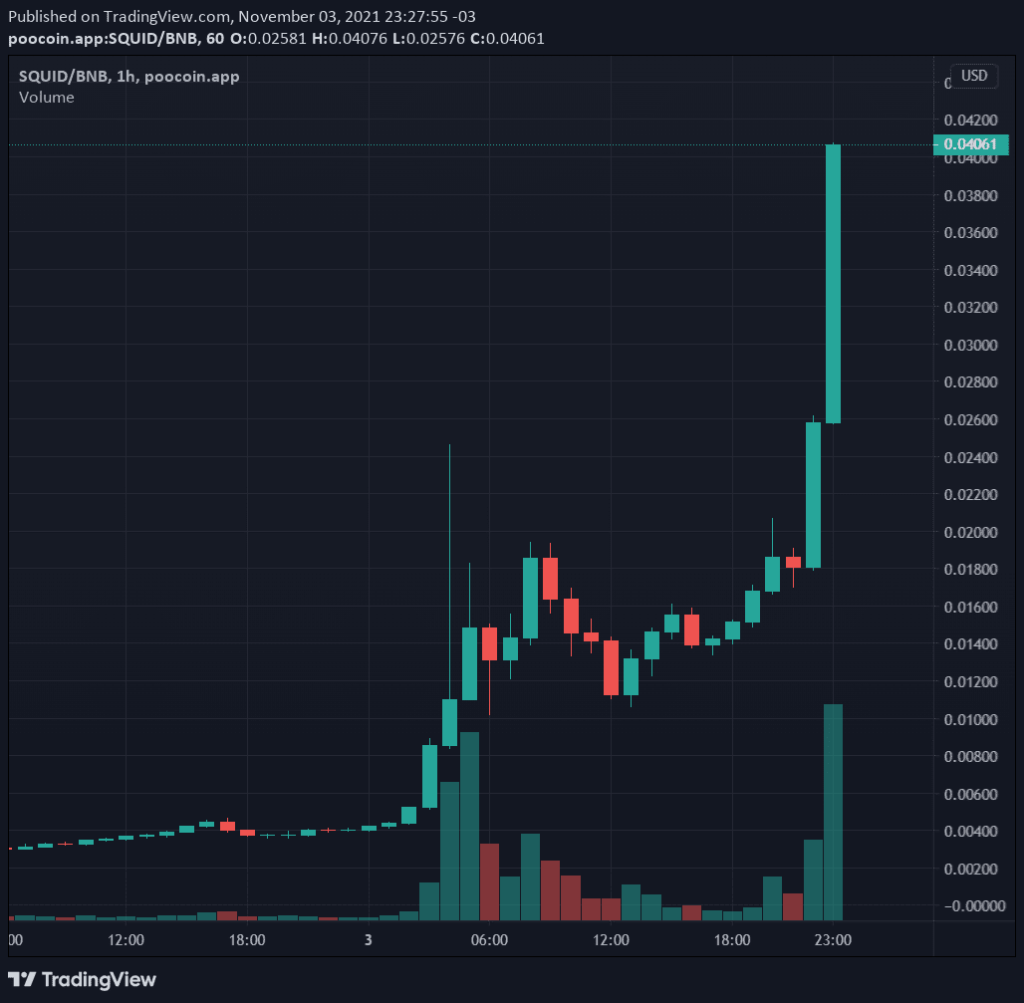 Seems like the difference between zero and almost zero is big enough for some crazy traders to go 2X on their investments.