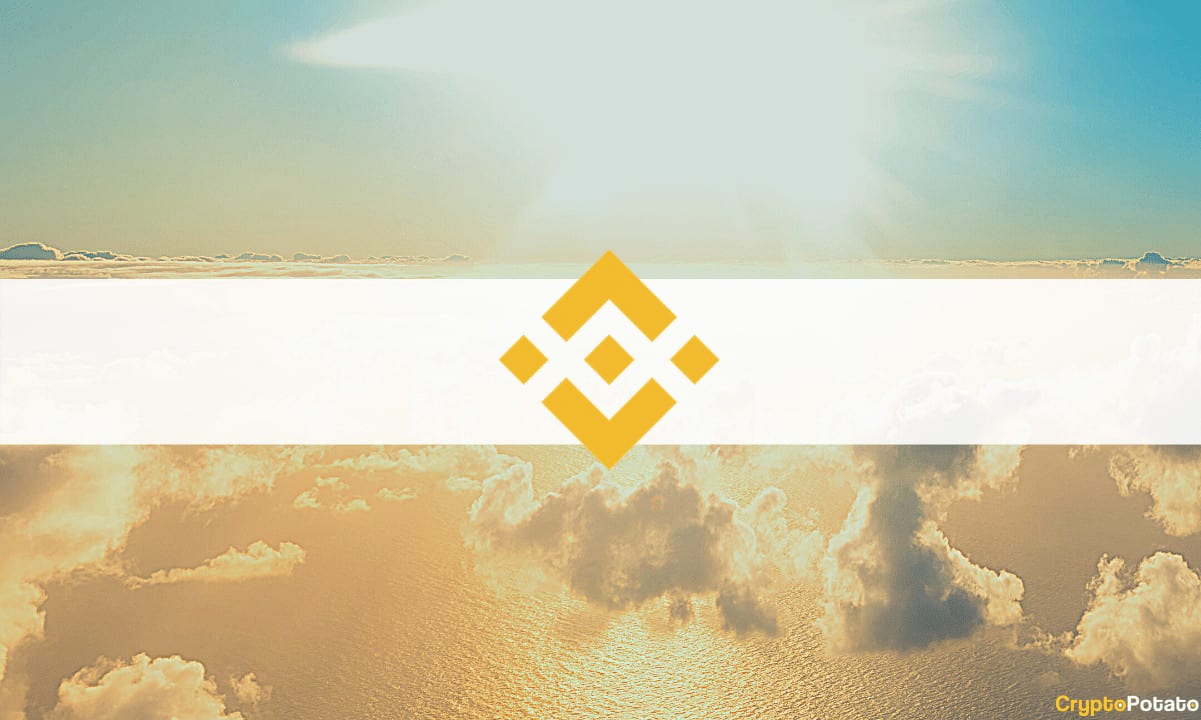 Despite falling further below $ 61,000, bitcoin rebounded and calmed down to around $ 62,000. While its consolidation continues, Binance Coin has gone on a tear and has neared $600 for the first time since mid-May.
Bitcoin remains at $ 62,000
The major cryptocurrency hit a two-week high of around $ 64,500 on November 2, but did not continue to climb to its high of $ 67,000. Rather, the bears got up and pushed him south.
In the following days, BTC dipped to $62,000. However, the situation worsened following inflation news from the United States, and bitcoin suddenly dumped to $60,000. Its recovery was just as sharp, though.
In the last 24 hours, bears have driven it down again and the cryptocurrency has fallen below $ 61,000. As of now, though, it has recovered over $1,000 of value and stands around a familiar price level – $62,000.
Bitcoin's market cap is still above $ 1.150 trillion, while altcoin dominance is below 43%.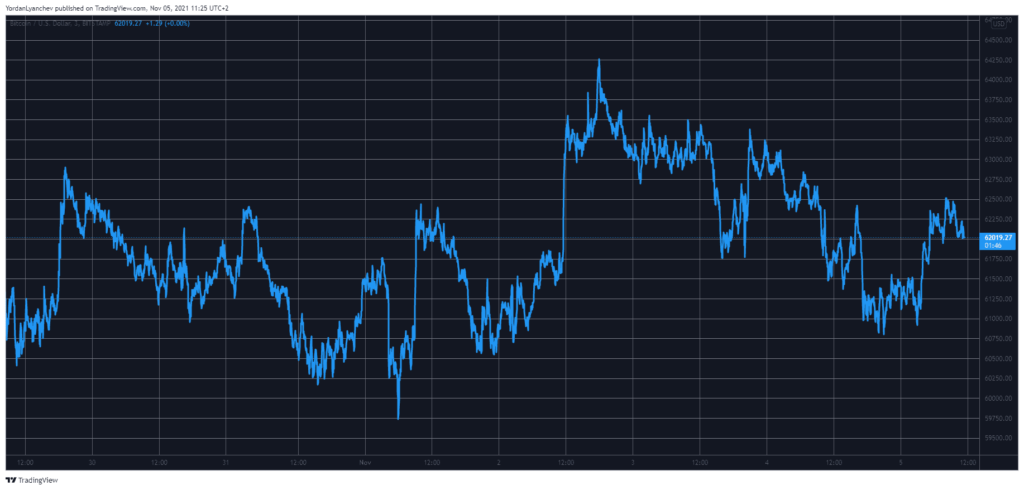 BNB Sees a Six-Month High
Most alternative coins have remained rather stagnant on a 24-hour scale. Ethereum, Solana, Dogecoin, Avalanche, and Chainlink posted minor gains. On the other hand, Ripple, Cardano and Polkadot are slightly in the red.
Shiba Inu continues to lose value with another 8.5% dump since yesterday. As of now, SHIB is almost 50% away from its recent ATH and stands just over $0.00005.
Terra is up 6% from yesterday and currently sits above $ 50. Nonetheless, Binance Coin is the biggest winner of the larger cap alts.
BNB is up by 6.5% and trades at $590, which is the asset's highest price level since mid-May. Moreover, BNB's market capitalization is close to reaching $100 billion once more.
The Top 100 Coins have a new representative – Phoenix Global. The PHB climbed 6000% in one day to $ 0.9. However, rumors swirl in crypto Twitter that this is another pump-and-dump scheme.
CRO climbed 24%, followed by Kadena (22%), Arweave (16%), OMG Network (16%), Enjin Coin (16%), The Graph (13%), Fantom (11%) and eCash ( ten%).
Consequently, the cryptocurrency market capitalization has neared its record at just shy of $2.750 trillion.