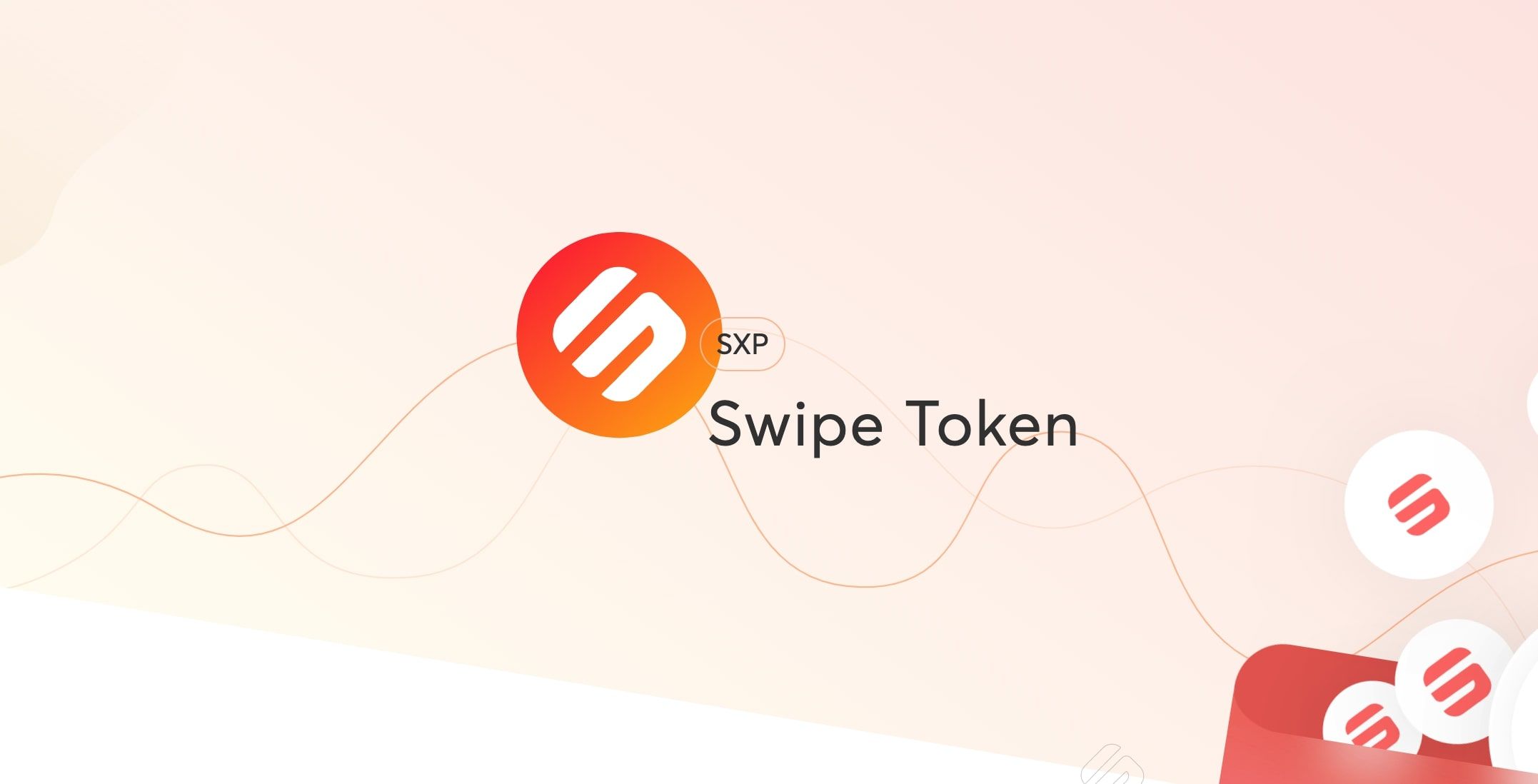 Swipe (SXP) is a cryptocurrency card payment infrastructure platform that is designed to empower the decentralized economy. Specifically, merchants can create card-based fiat-funded card programs that enable them to accept both fiat and cryptocurrencies with ease. Additionally, users can buy and spend both crypto and fiat assets using the platform via its connected Visa debit cards and Smartphone dapp.
What Problems Does Swipe (SXP) Solve?
Swipe (SXP) leverages a decentralized ecosystem and wallet dapp to form a bridge between the fiat and cryptocurrency worlds. Currently, the crypto sector and the traditional financial sector are still separated. Swipe connects and is partnered with major payment networks to help businesses streamline their entrance into the market. Also, the network leverages powerful APIs to create a tailored product.
High Fees
Another major issue that Swipe (SXP) helps to reduce is high fees. In the traditional market, there is a fee every time you use your debit card. These fees can add up and eat away at your holdings. Notably, Swipe (SXP) doesn't charge fees for its debit card services.
Benefits of Swipe (SXP)
There are a number of benefits that make Swipe (SXP) an option to consider. For one, it enables businesses to create card programs for users to spend cryptocurrencies globally. These businesses retain full control over these networks via an intuitive interface. Businesses can create a logic via approve and decline scenarios.
On-boarding
Swipe (SXP) simplifies the onboarding process for new users. Entering the decentralized economy can be confusing for those unfamiliar with cryptocurrencies. Swipe makes it easy for new users to convert their fiat over to cryptocurrencies via its fiat on-ramp. Best of all, you can purchase cryptocurrency directly from your Swipe wallet.
Selection
Swipe (SXP) users gain access to an excellent selection of coins. There are currently +30 cryptocurrencies available to users. These include top projects like Bitcoin, Ethereum, and more. Notably, the platform also supports +135 fiat currencies. In this way, Swipe (SXP) can service the needs of the international community.
Swipe (SXP) Perks
There are some perks that Swipe (SXP) users gain when they use their cards. You can earn up to 8% cashback in Bitcoin when you make purchases. Thanks to some clever strategic partnerships, you also receive a free Netflix and Spotify subscription when you join the network.
Tokenized Cards
One of the main draws of Swipe (SXP) is its touchless characteristics. Users are eager to avoid any unnecessary risks during the pandemic. As such, COVID has helped to drive interest in digital currencies as of late. Swipes mobile Dapp enables access to Apple Pay, Google Pay, and Samsung Pay. Users can connect all their payment methods and do away with the annoying keypads and cards.
Regulatory Approval
Another huge advantage that Swipe (SXP) brings businesses is the ability to implement decentralized payment methods without worrying about regulatory compliance. Swipe handles all of the KYC and identity verification requirements per region. In the past, regulatory compliance concerns have always been a roadblock to cryptocurrency adoption. Swipe helps to eliminate this issue.
Global
Swipe was built to support a global economy. The protocol is accepted in +30 countries. When you combine this with the multi-lingual interface and huge selection of fiat currencies accepted, it's easy to see how Swipe could help to streamline international commerce for users in new and exciting ways.
How Does Swipe (SXP) Work
Swipe allows businesses and enterprises to create, manage, and distribute branded virtual and physical cards. For its part, Swipe manages all the regulatory, compliance, and network responsibilities of the integration. Businesses are even able to leverage the firm's licenses and banking partners.
The Swipe network lives on the Ethereum blockchain. As such, it enjoys all the security and features of the world's #1 dapp and token ecosystem. SXP users can store their crypto in any ERC-20 compatible wallet and trade on popular DEXs like Uniswap.
Swipe (SXP) Wallet
The Swipe Wallet operates as a multi-asset mobile wallet. It includes a built-in fiat on-ramp to simplify your entrance into the market. You can purchase and custody crypto using this platform. Users can easily send and receive their SXP globally via the interface. You can also connect your wallet to other popular payment platforms.
Staking
Staking is another popular feature that is sure to attract users. Anyone can stake SXP to access a variety of features within the Swipe ecosystem. You need a minimum of 30,000 SXP to take advantage of this feature. The more you stake and the higher your rewards. Staking is the process of locking your crypto into a smart contract in exchange for rewards. It's become a standard feature in today's DeFi networks because of its simplicity and consistent ROIs.
SXP
SXP is the main governance and utility token for the Swipe network. This token is what allows users to interact with the Swipe ecosystem. SXP serves multiple purposes in the network. You can use it to pay for goods and services. It's also how you pay fees and receive rewards. Notably, SXP has a market cap of $346,065,688.
Swipe (SXP) Future Features
The developers behind Swipe intend to release a plethora of new features in the coming weeks. These new products will help users obtain more flexibility and usability while also improving their ROIs. Here are the top features to look out for in the future.
Swipe (SXP) – Wallet Direct Exchange
Swipe promises to introduce an in-wallet exchange in the coming months. Users will be able to trade their popular cryptos for other supported assets in a non-custodial manner. Non-custodial exchange methods are more secure because they eliminate the need to store large amounts of user's crypto online. Your crypto is traded directly between the other party on this form of exchange.
Conclusion
The developers behind Swipe (SXP) took great care to include the top features at this time. Crypto Visa debit cards are becoming more popular every day. Swipe's platform provides valuable services to both sides of the economy. Users and merchants gain a lot when they participate in the Swipe network. For these reasons, you can expect to hear a lot more from Swipe (SXP) moving forward.