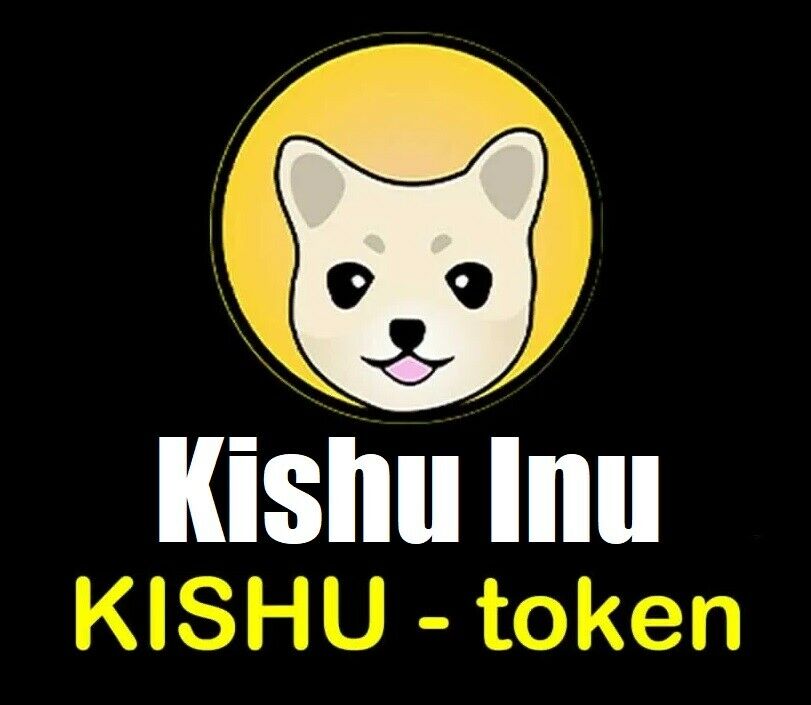 Kishu Inu (KISHU) is an addition to the ever-growing list of dog meme cryptocurrencies. The project is decentralized and supported by a community that aims to grow the token together.
How Does Kishu Inu (KISHU) Work?
Kishu Inu (KISHU) works on a decentralized model with its ERC-20 token KISHU at the center of all things. The project offers its holders exclusive rewards, NFTs, merchandise, swapping, and many other incentives. It offers transparency, trust, and longevity to its holders and claims that it's not just another memecoin that will fade away with a passing trend.
The Team Behind Kishu Inu (KISHU)
As the case with many meme token projects, the team behind the creation of Kishu Inu (KISHU) remains unknown, but some holders might get some hints from their official Twitter channel (@InuKishu).
Kishu Inu (KISHU) Roadmap
Having already listed on CoinMarketCap, CoinGecko, and having almost 250,000 holders, most of the short-term objectives of the Kishu Inu token are completed. The Kishu Inu team is scheduled to add in new objectives which will be updated in the official whitepaper.
Unique Features of Kishu Inu (KISHU)
Kishu Crate
Users can wager $KISHU in return for NFT incentives generated by artists from community contests on the KISHU CRATE NFT Marketplace. The $KISHU staking pool is used to offer rewards to the artists.
Kishu Paw Print
Users can track their awards and incentives from $KISHU usage, current token values, wallet balance, and more using Kishu Inu's wallet tracker.
Kishu Swag
A platform managed by a non-profit organization with no owners or stockholders to allow $KISHU holders to openly support KISHU INU's mission in the real world, with all earnings going to the project's growth, maintenance, and upcoming features.
Kishu Swap
Decentralized exchange with bespoke functionality that allows holders to transfer any ERC20 token for another without relying on a centralized point of failure.
Instant Usage Rewards
Whenever a transaction happens, 2% of KISHU rewards are granted to the current KISHU holders. This means that more trading volume of the token brings more rewards to the entire community.
Values and Mission of Kishu Inu (KISHU)
Kishu Inu (KISHU) has no owners, is completely decentralized, and is backed by a community of users. Within the community supporters, free, transparent, and candid communication is encouraged so that anybody interested may be informed and even engage in every step of KISHU INU's progress! Multiple, self-contained, free group endeavors in development, community self-management, and other areas are greatly encouraged.
The importance of trust in the bitcoin industry cannot be overstated. This entails complete openness not only in terms of community support and development but also in terms of any security efforts. Audits of $KISHU's code and the burning of liquidity tokens are two examples of how the possibility of harmful activity is greatly reduced.
KISHU wants to be in the game for the long term. The ecosystem's long-term evolution is being facilitated by the decentralized community, which will result in actual use cases, higher rewards, and a reputation that will outlast any passing fads.
Kishu Inu (KISHU) Price Prediction and Future Outlook
The KISHU token has enjoyed a lot of attraction towards its project, thanks to the rise of popular dog meme tokens such as SHIBA, DOGE, FLOKI, and many others. This is mainly why the KISHU token which started from $0.000000000069 eight months ago, witnessed a major pump of over 3,000%, and placed itself on the map of dog meme currencies.
KISHU is an ERC20 meme token which means that it will get more attraction when Ethereum launches its ETH 2.0 update, an advancement that will bring a lot of benefits including the most awaited ones like lower transaction rates and cheap gas costs. This might also be a reason why at this point in time many users don't buy or buy fewer KISHU tokens to avoid the heavy gas fees imposed on the Ethereum blockchain. However, after the ETH 2.0 update, or even before that, a listing on major crypto exchanges can spike the price of the KISHU token significantly.
The KISHU CRATE which is an NFT platform for KISHU holders as described above can prove to be a game-changer for the project. This is because of the rising popularity of the NFT market which is currently valued at more than $7 billion. The KISHU project can easily leverage their NFTs and raise funding for their project to develop further, a tactic that has been used by many cryptocurrency projects to date.
It should be noted that whenever one dog meme-token spikes, the others usually follow. This can be seen in the case of DOGE and SHIB, two of the earliest tokens in this niche that spiked one after the other. The KISHU token does have similar power in their social media community with a decent amount of holders that can spike the token any time, however, this is yet to be witnessed.
The current price of the Kishu token stands at 0.000000001938. The good news for KISHU holders is that the RSI of this token is bottomed and this is usually a sign of a big pump that may happen very soon. Another point to note here is that the KISHU token is only 87.9% away from its all-time high and currently the underbought situation as shown by the RSI indicator points towards a big rise in the price of the meme token.