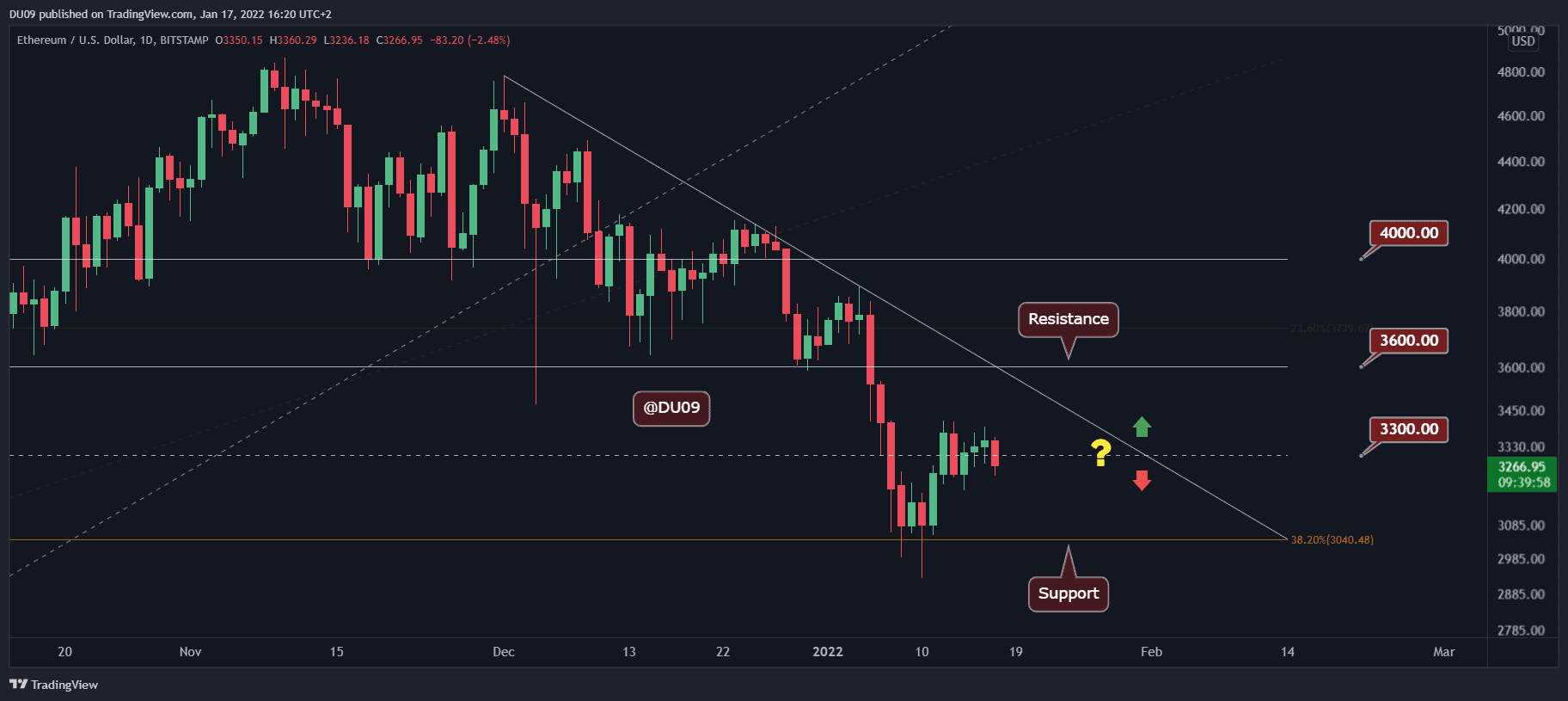 Main levels of support: $3,000, $2,750
Key Resistance Levels: $3,600, $4,000
ETH has been in a flat trend around the $3,300 level for some time now, unable to rally or descend much lower. A strange balance of market forces has kept the cryptocurrency at this level for the past week. The support at $3,000 was not retested, and the resistance at $3,600 was not pressured. The result is sideways price action that shows indecision.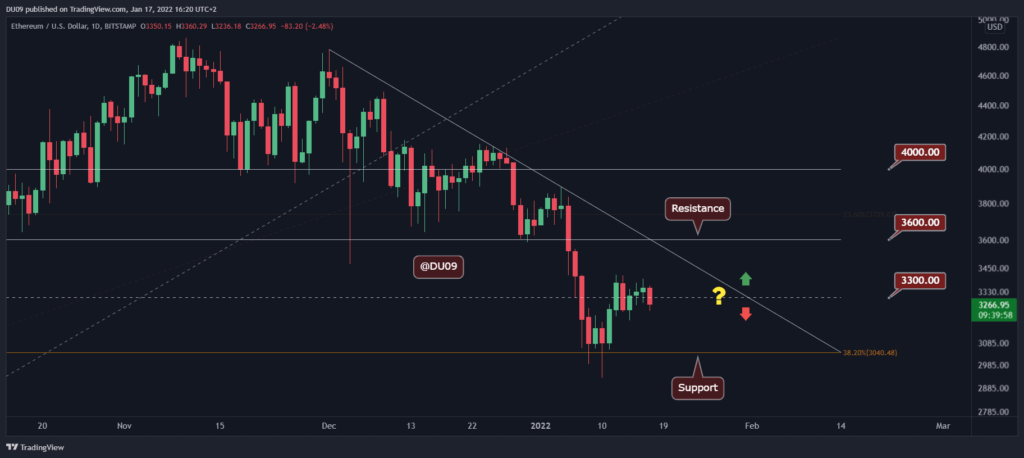 Technical Indicators
Trading Volume: The volume increased today, but this time, the bears had the upper hand pushing the price below $3,300. However, they were unable to sustain any further declines.
IRS: The daily RSI failed to reach a higher high, and this most recent decline favors the bearish case. If the buyers do not intervene, ETH could fall back to the key support.
MACD: The daily MACD is bullish but lacked the momentum to push prices higher. If this continues, then bears may take over.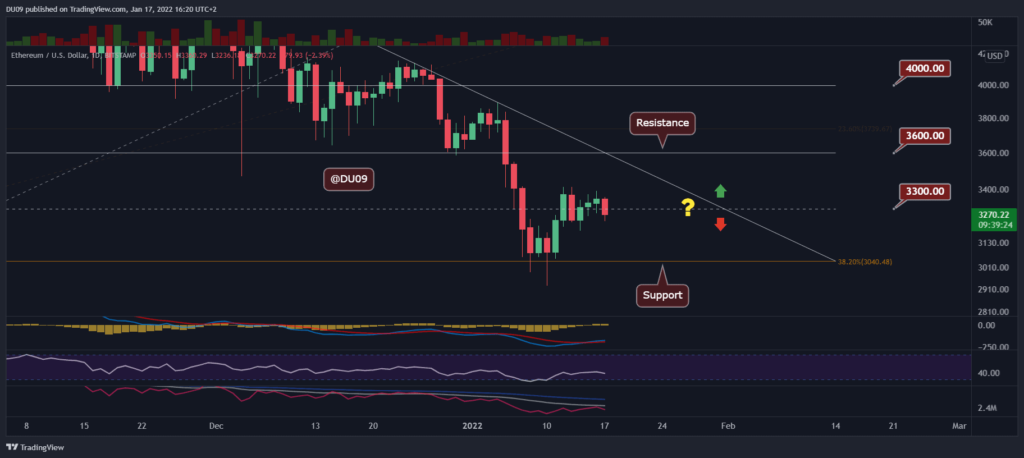 bias
The bias for ETH is neutral. Neither buyers nor sellers seem convinced to move from the current level.
Short-Term Price Prediction for ETH
ETH has consolidated around $3,300 for the past week with little volatility. If history is any indication, flat trends tend to end in vicious moves in either direction.