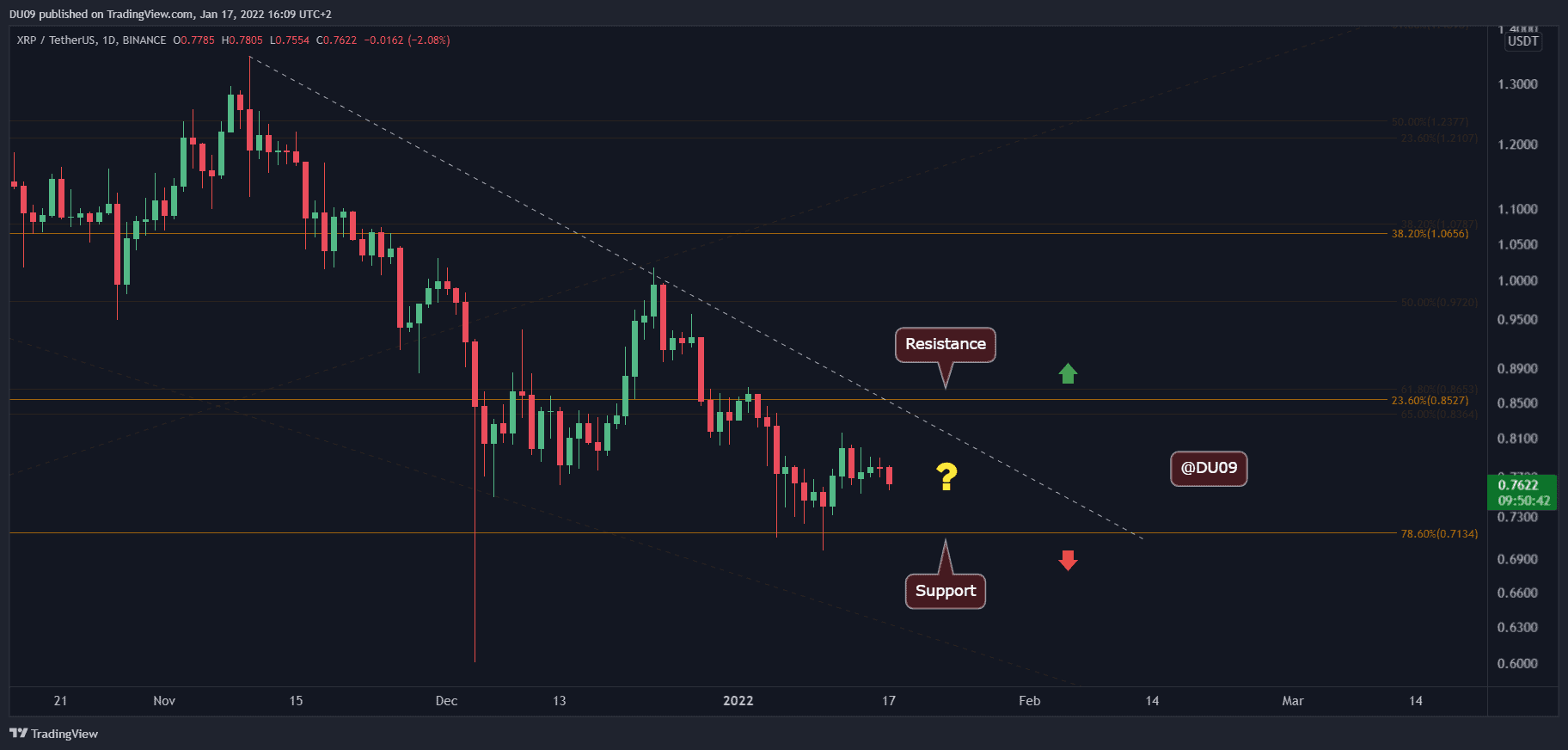 Main levels of support: $0.70
Key Resistance Level: $0.85
The momentum just wasn't there over the weekend to drive the price higher, leading to today's decline towards key support at $0.70. The resistance at $0.85 is still a long way off and XRP seems unable to muster sufficient strength to go higher at this time.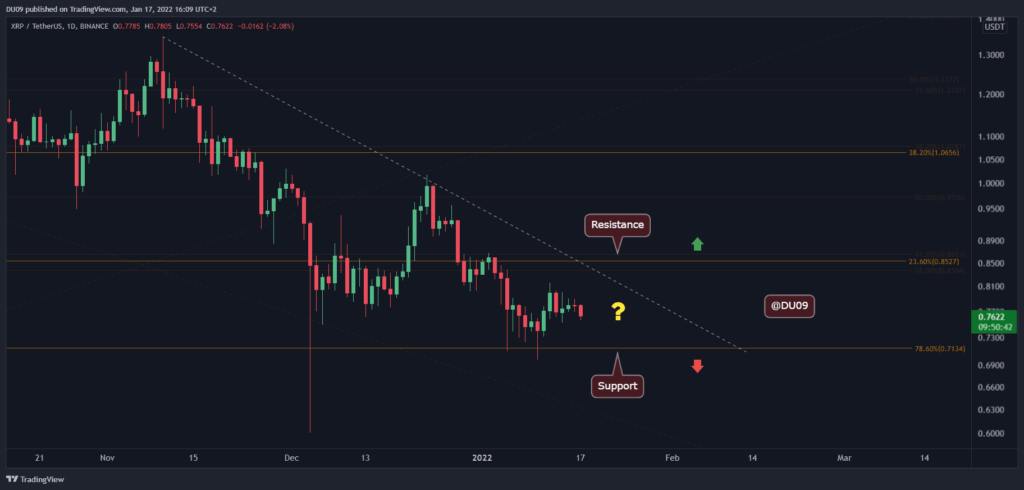 Technical Indicators
Trading Volume: The low volume has sucked out the momentum from XRP which appears to suffer a pullback at the time of this post.
IRS: The daily RSI has failed to reach a high so far. XRP simply needs more volume and momentum to go higher.
MACD: The daily MACD completed a bullish crossover last Friday. This is good news for buyers, but the histogram shows a lack of momentum since the crossover.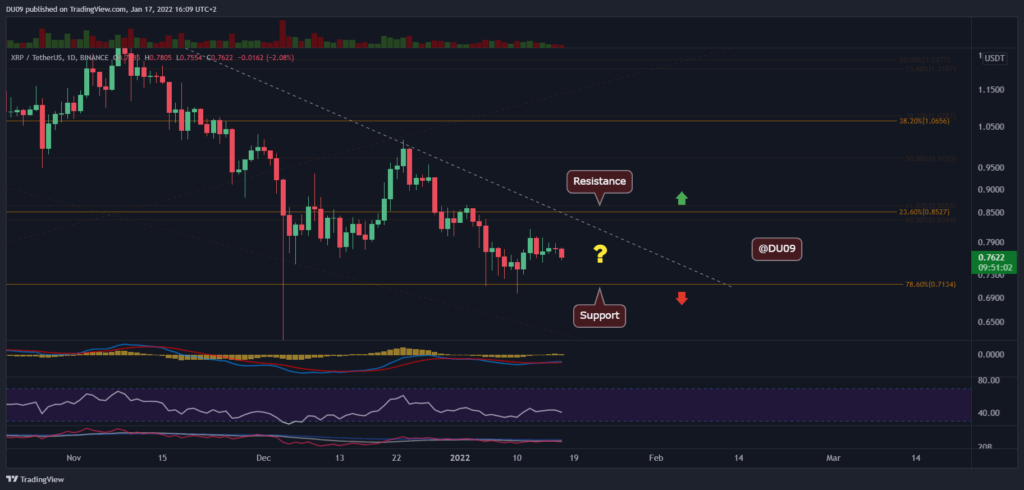 bias
The current XRP bias is neutral. The cryptocurrency has so far failed to move higher and lacks volume.
Short-Term Prediction for XRP Price
If the buyers manage to take over, then XRP can finally resume its uptrend towards the key resistance at $0.85. The current price action is stuck in a range and XRP showed very little commitment to break away.