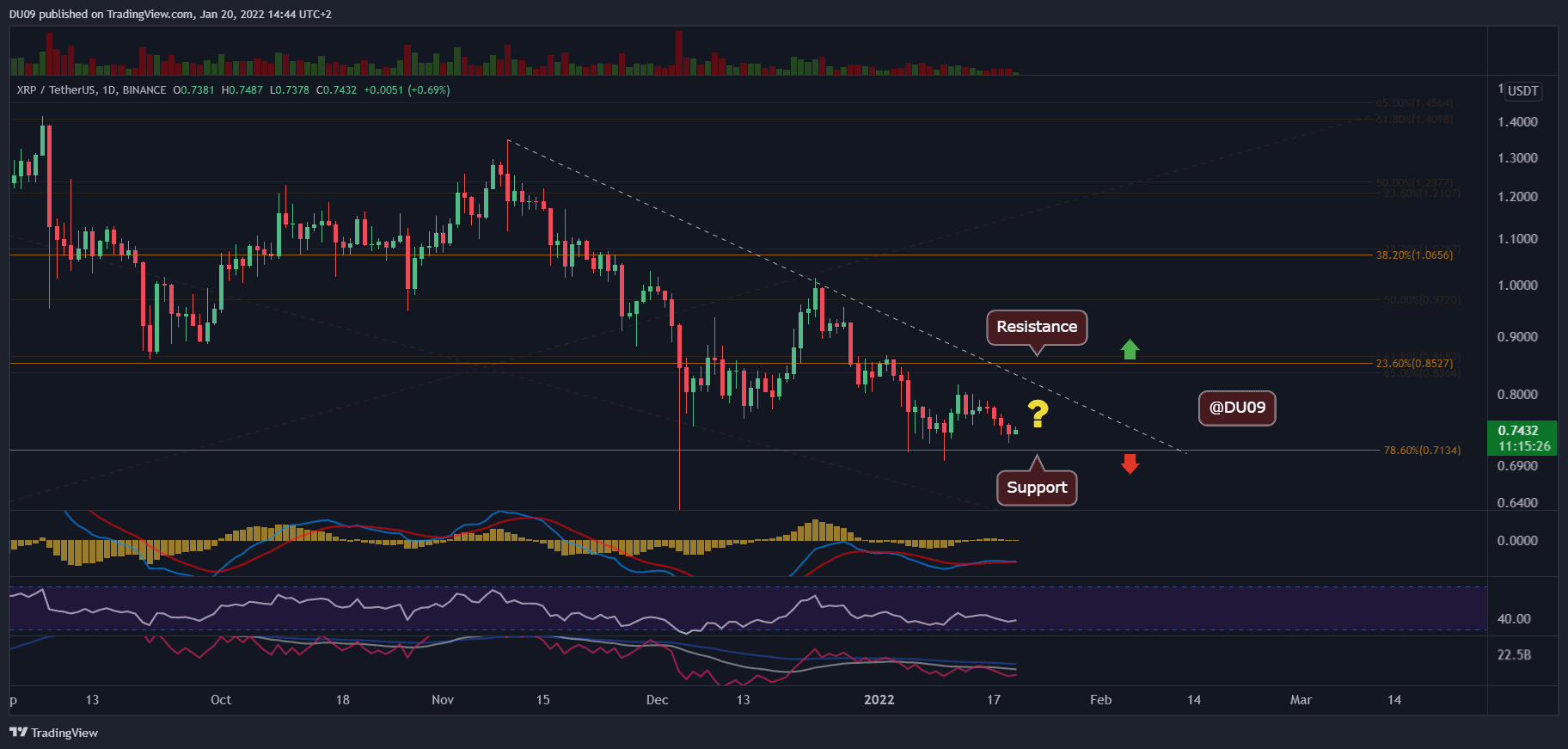 Main levels of support: $0.70
Key Resistance Level: $0.85
After an attempted rally, XRP's momentum faded and the price quickly fell. It now sits above the critical support at $0.70 and looks unable to break higher. The resistance at $0.85 is quite far away and it will likely be difficult for the cryptocurrency to reach such a valuation unless it halts the current downturn.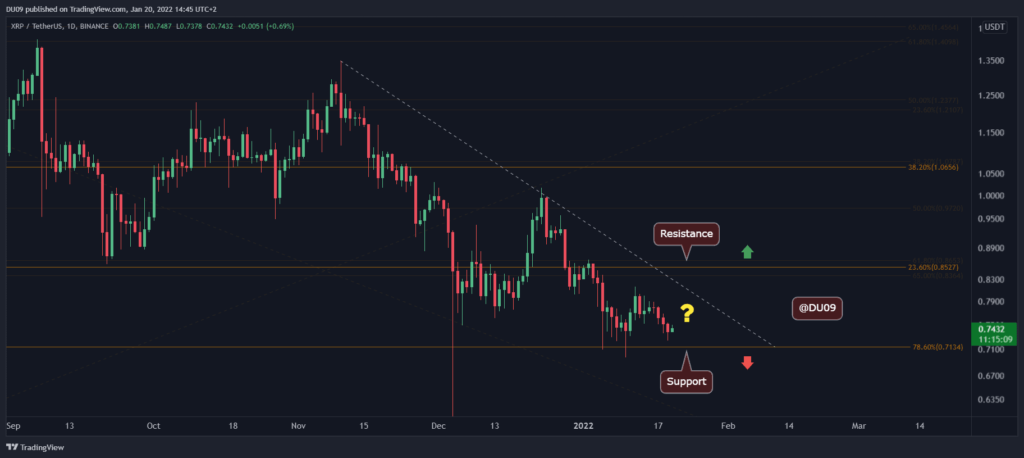 Technical Indicators
Trading Volume: The volume has been low despite the price drop. It could be that bears feel some exhaustion after pushing price lower since November 2021.
IRS: The daily RSI managed to make a higher low, despite the downtrend. This is a first clear sign of a possible reversal of the downtrend.
MACD: While the daily MACD is bullish, the momentum was not there to sustain a price increase. Now the moving averages are quickly closing in towards a potential crossover to the negative side.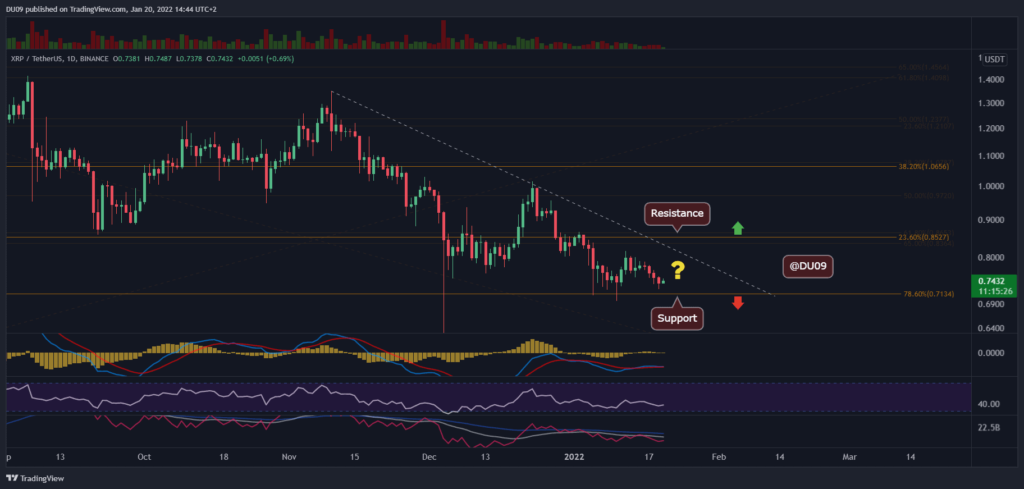 bias
The current XRP bias is neutral. At the time of this article, XRP lacks momentum to go either way with enough conviction to trigger a major breakout.
Short-Term Prediction for XRP Price
While the RSI gives some hope that XRP may reverse from its current level, the volume remains low, and buyers do not seem that interested at this time.