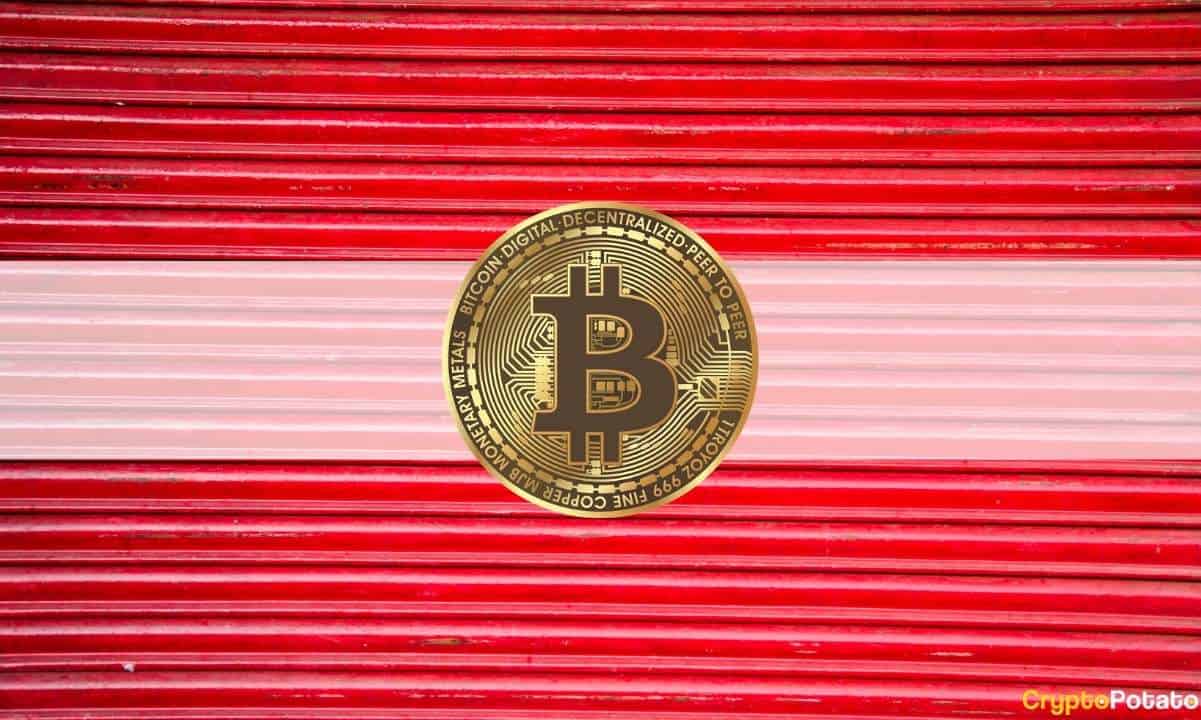 To say the past seven days have been bad in the cryptocurrency market would be an understatement. Most coins are down strong double-digits, with total market capitalization down around $250 billion and falling below $2 trillion.
Let's start with Bitcoin. The cryptocurrency was behaving relatively well throughout most of the week, and it even managed to reach above $43K earlier on Thursday, attempting to conquer the resistance above that – at $44K. On Friday, though, everything took a turn for the worse. The price crashed from above $43K to below $38K, charting a six-month low as the last time BTC was trading below $38K was in August 2021.
Now it has managed to recover some of the losses and trades slightly below $39,000, but it is still down 9% in the past seven days. This whole ordeal left over $700 million in liquidations in 24 hours. Alternative coins failed to fare any better – at least most of them.
Ethereum lost the coveted $3K mark and is down 12.6% in the past 24 hours and almost 13% in the past seven days. BNB is down 11.4%, Solana is down 17%, XRP is down 11%, and DOT – 15%. The only cryptocurrency from the leading ones that did relatively well was Cardano's ADA that's down only 2.2% in the same period.
Overall, the market is in shambles and the sentiment is quite negative. Calls for lower prices are everywhere, but it is important to remember that the market rarely does what is most expected. It is therefore particularly important to remain very vigilant at the start of the weekend.
On the other hand, some major companies like Facebook, Instagram, Google, and Intel, made various announcements – all furthering their involvement in the industry. This, however, had more to do with non-fungible tokens, which seem to be thriving.
Either way, it's very exciting to see where the market will go next and whether the capitalization will be able to reclaim the all-important $2 trillion mark.
Market Data
Market Cap: $1,924B | 24H Vol: 131B | BTC Dominance: 38.2%
BTC: $38,871 (-9%) | ETH: $2,849 (-12.6%) | ADA: $1.22 (-2.2%)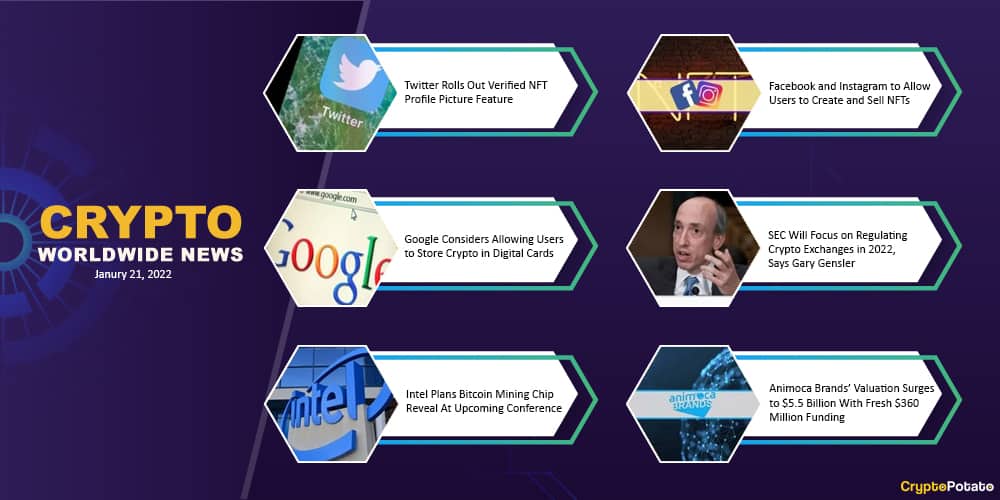 Twitter Rolls Out Verified NFT Profile Picture Feature. One of the world's leading social media platforms – Twitter – is set to embrace non-fungible tokens (NFTs). The company is enabling a feature that would let users officially verify NFTs used for their profile pictures.
Facebook and Instagram allow users to create and sell NFTs: report. Facebook and Instagram are the next social media giants expected to follow the NFT bandwagon. A recent release revealed that the two were looking into different ways to allow users to create and sell non-fungible tokens.
Google Considers Allowing Users to Store Crypto in Digital Cards (Report). Tech behemoth Google is considering increasing its involvement in the cryptocurrency industry by allowing users to store crypto in digital cards. This is according to a recent Bloomberg report.
The SEC will focus on regulating crypto exchanges in 2022, says Gary Gensler. The current chairman of the United States Securities and Exchange Commission (SEC) has said that the financial watchdog should directly regulate cryptocurrency exchanges and that this could be its goal in 2022.
Intel Plans Bitcoin Mining Chip Reveal At Upcoming Conference. The technology giant Intel plans to reveal a Bitcoin mining chip at this year's ISSCC conference. This marks yet another advent from a major public company in the field of cryptocurrencies.
Animoca Brands valuation jumps to $5.5 billion with $360 million in new funding. Animoca Brands saw its valuation soar to $5.5 billion following a new funding round worth $360 million. This shows growth in the areas of play-to-win, non-fungible tokens, and the metaverse.