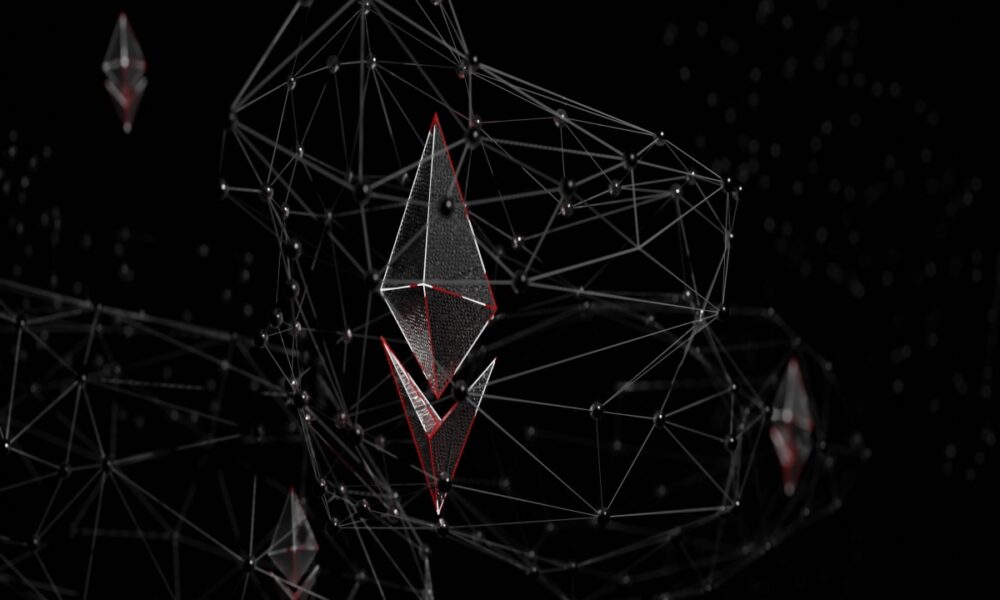 When looking at 2021 in crypto, experts and analysts often use the term "DeFi boom". Additionally, as a top alt, Ethereum is often touted as driving this boom. However, is Ethereum adoption really all it's made out to be?
The truth beneath the hype
A report by Arcane Research revealed that while many might consider Ethereum's DeFi scene to be the network's powerhouse, DeFi users only made up about 2.3% of Ethereum's total unique address count.
To put it in numbers, that's around 4.4 million unique addresses with DeFi interactions out of a total of around 188 million unique Ethereum addresses. Again, these numbers may not be exact given how users create multiple addresses.
This naturally raises serious questions about the rate of Ethereum's adoption. Arcane Research's report touched on how one obstacle in Ethereum's way could be the mindset of investors, who would rather make quick profits than seriously work with the technology.
Another headache, of course, was gas fees.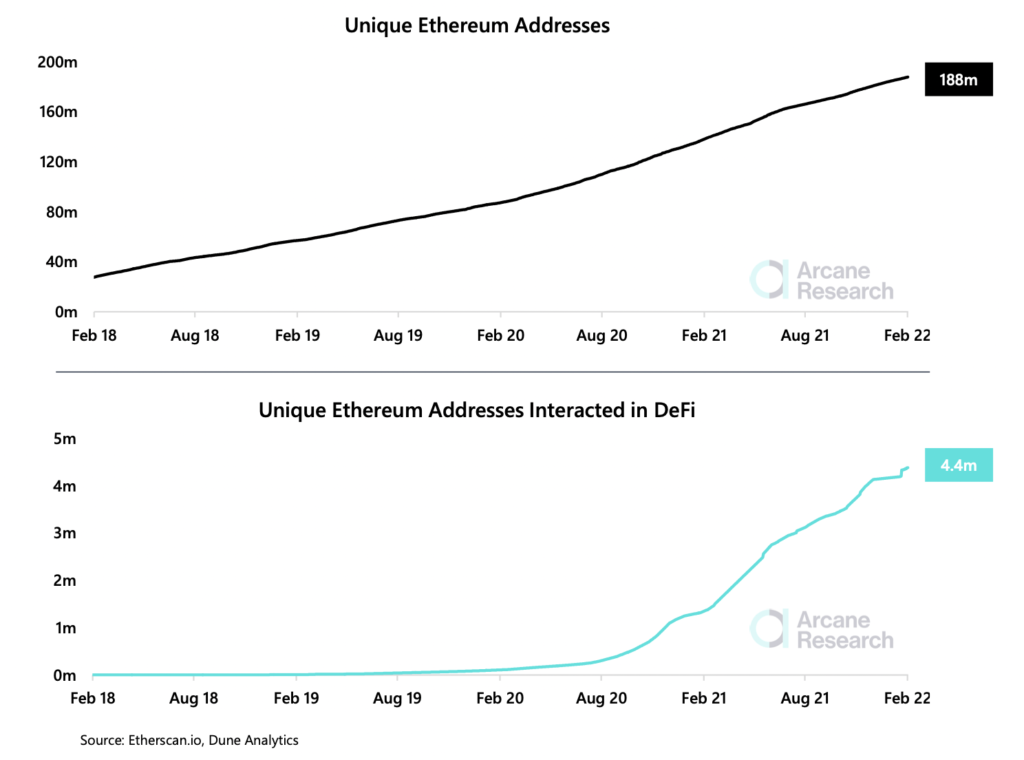 On the other hand, Ethereum has over $123 billion in total value locked. [TVL]which means significant adoption is certainly underway.
You certainly took your own "crime"
DeFi lovers may only make up a small part of Ethereum's user base, but DeFi is far from niche when it comes to the question of illicit activities. Chainalysis' 2022 crypto crime report recorded an astronomical rise of 1,964% in the usage of DeFi protocols for money laundering. What's more, Ethereum isn't off the hook either.
The Chainalysis report stated,
"The top 20 money laundering deposit addresses only receive 19% of all Bitcoin sent from illicit addresses, compared to 57% for stablecoins, 63% for Ethereum and 68% for altcoins."
In total, about $8.6 billion in crypto was laundered in 2021.
Ether my way or the highway
At press time, Ether's price was at $3,058.04, having fallen 2.48% in the past 24 hours. While the top alt has seen a gradual recovery from January 2022 lows, data from Glassnode showed that the number of receiving addresses for ETH fell to a new four-month low.
This suggests that investors' sentiments are still poor.
Count crypto sheep
Additionally, the Arcane Research report pointed out that counting unique addresses is not the most accurate way to judge a network's adoption rate. However, it is important to remember that this is not just an Ethereum problem.
A few months earlier, journalist Laura Shin questioned the adoption stats of Solana's Phantom wallet.
In this case, Shin wanted to make sure the difference between active users and active addresses.