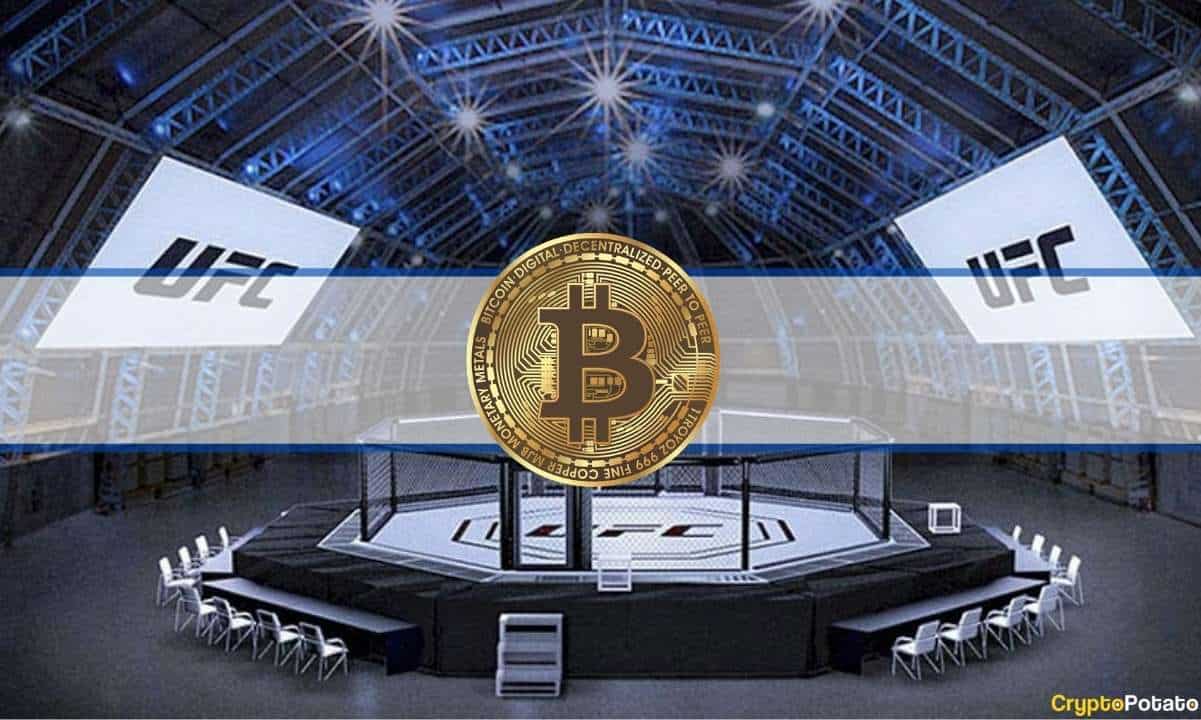 The Ultimate Fighting Championship (UFC) announced it will distribute new bonuses for athletes that will be paid in bitcoin. The crypto awards will go to the top three fighters fans have voted for.
Bitcoin Fight Night Bonus
The UFC continues to engage more in the cryptocurrency industry. He revealed a new "Fan Bonus of the Night", which will be awarded to athletes in the main digital asset.
The bitcoin payouts will range from $30,000 for first place, $20,000 for a second, and $10,000 for third place. The positions will be decided by fans who can vote from all over the world on the UFC's Pay-Per-View channel.
The initiative will be launched this Saturday (April 9) during the fight between Alexander Volkanovski and Jung Chan-sung (known as "The Korean Zombie"). To introduce the new bonus system, UFC used the help of CryptoCom – its official cryptocurrency partner.
Dana White – President of the UFC – praised the exchange as "the best partner" the organization has ever had.
"They are constantly coming up with new ideas on how we can work together to connect with fans. This new Fan Bonus of the Night is a great way to further engage fans in our events while rewarding fighters for their incredible performances," he said.
Steven Kalifowitz – Chief Marketing Officer of CryptoCom – said the primary goal of the collaboration with the UFC is "creating the most unique and compelling ways for fans to connect with the sport and their favorite athletes." The executive hinted that additional crypto initiatives might be added in the near future.
CryptoCom has recently signed other agreements with entities in the sports industry. In addition to partnering with the Ultimate Fighting Championship, the exchange has become the global partner of Formula 1.
Fighters Keen on Crypto
At the end of 2021, the American professional mixed martial artist – Kevin Lee – renewed his Eagle FC contract. Interestingly, he insisted on being paid in bitcoin instead of dollars as the asset solved his financial issues a few years ago.
In January this year, the reigning UFC heavyweight champion – Francis Ngannou – revealed his intention to receive 50% of his next fight earnings in BTC. The Cameroonian believes that the main digital asset is 'the future' and it will have a major impact on the African economy.
It is worth noting that Joe Rogan – the renowned UFC commentator and host of one of the top Spotify podcasts – is also a proponent of the crypto universe. Several months ago, he said digital assets could turn to be monetary instruments, which will improve people's lives.