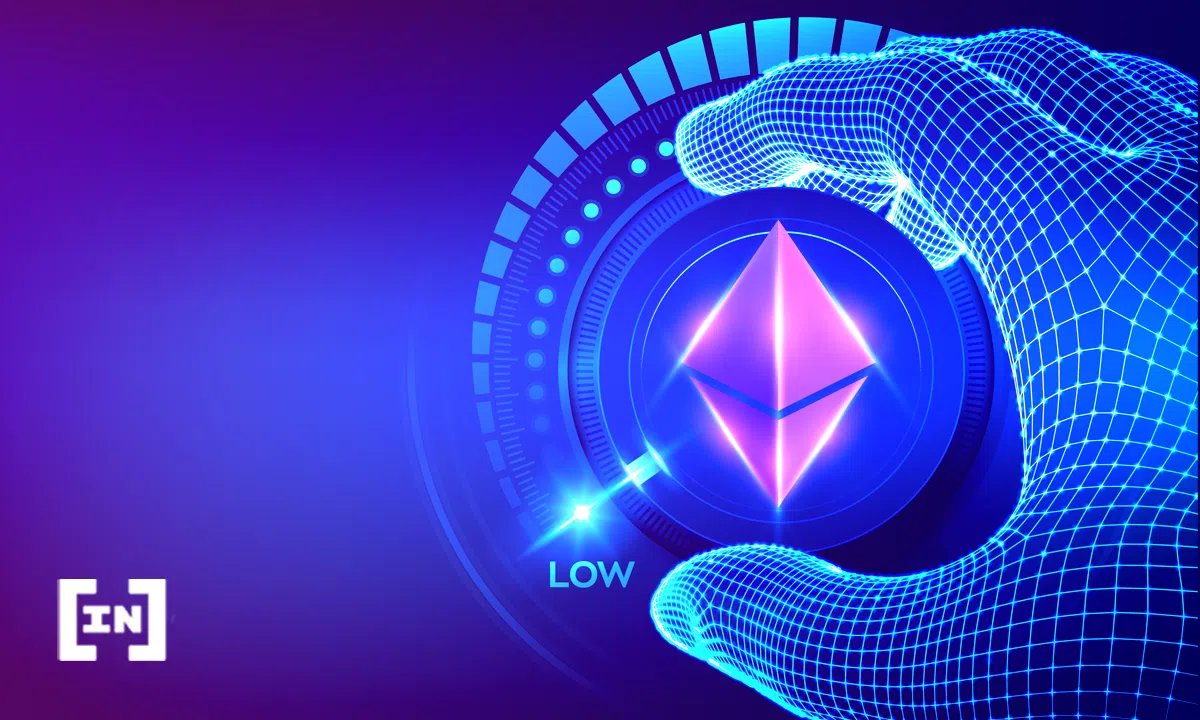 Ethereum TVL fell steeply in the second week of May due to decreased investor interest in decentralized finance and the entire crypto finance market.
Ethereum has long dominated the decentralized finance (DeFi) space. According to be[In]Crypto research, the blockchain that controls DeFi has lost 36% in total value locked (TVL) since day one of the year. On that day, Ethereum had a TVL of around $146.77 billion, and this dropped to around $93.9 billion on May 10, 2022.

Ethereum is a blockchain platform that is home to several decentralized applications (dApps) and global payments systems. As a community, Ethereum built one of the most exciting digital economies that have created opportunities for developers and investors.
Besides being the king of DeFi, Ethereum is also the largest NFT blockchain by sales volume.
What contributed to the decrease in TVL?
Ethereum TVL has sunk in the second week of May due to dApps in its ecosystem crashing to new lows.
The stablecoin exchange, Curve (which has the most TVL in Ethereum) fell more than 20% last month. Convex Finance lost more than 18% of its TVL over the same period. Lido Finance and Aave lost more than 12% and 13% of their respective total blocked values.
Others that have contributed to the decline in total value locked include but are not limited to yield aggregation platform Yearn Finance, Balancer, Instadapp, decentralized lending platform Compound, and decentralized exchange Uniswap.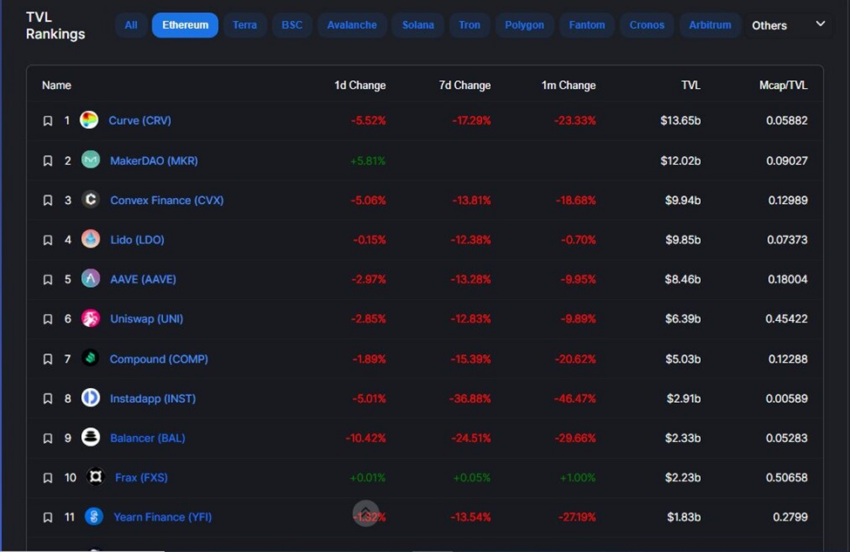 After losing over $50 billion from the aforementioned dApps, Ethereum is still ahead of Terra and Binance Smart Chain by over $80 billion and miles ahead of Avalanche, Solana, TRON, and Polygon.
Ethereum has been named by Meta Platforms Inc. as one of the blockchains whose non-fungible tokens (NFTs) will be integrated with Instagram. Other platforms named for this integration included Solana and Polygon.
ETH price reaction
ETH opened in 2022 with a trading price of $3,683, reached a yearly high of $3,877 on April 3, and closed on May 9 at $2,245. Overall, this equates to a 39% loss in ETH price since the start of 2022.