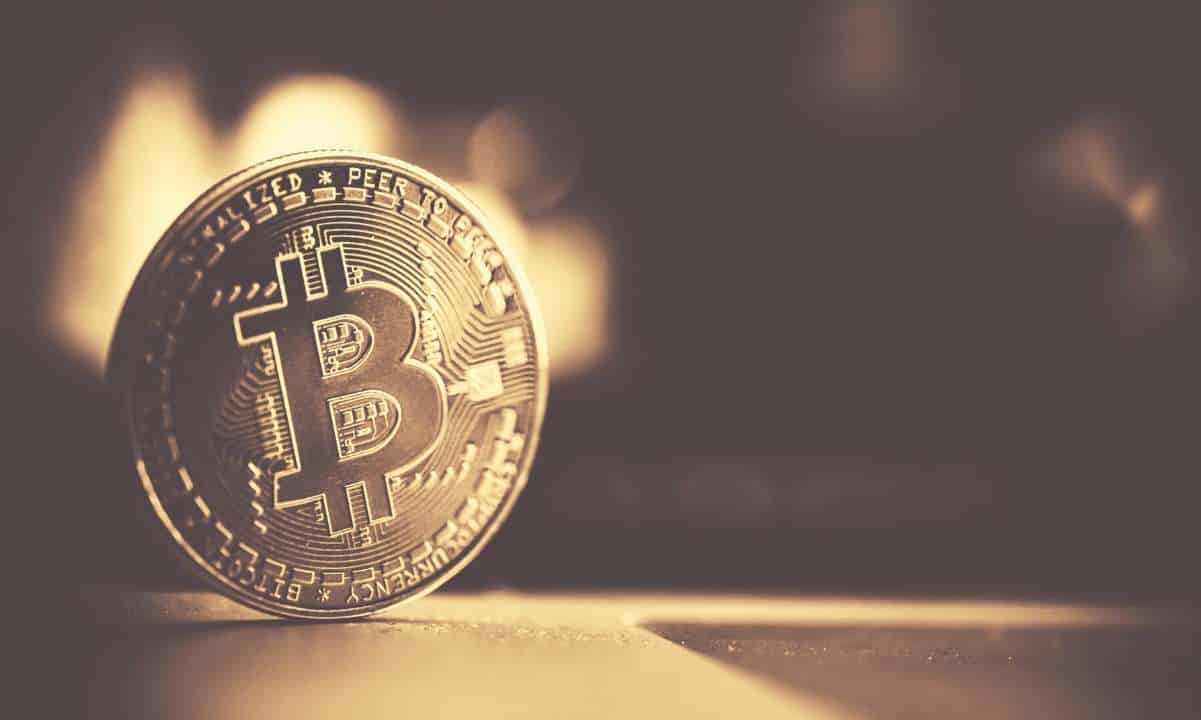 After yesterday's brief price surge to $31,000, bitcoin stalled and retraced back to below $30,000. Most altcoins are also slightly in the red today, except for TRON and Polkadot, both of which are up by around 4%.
Bitcoin failed at $31,000
No other word can better explain what happened last week than "massacre". Bitcoin stood near $40,000 on May 5 before the bears took full control of the market and pushed it hard south.
At first, BTC lost $4,000 in a day before the negative market sentiment brought it down to $33,000 and later to $30,000. However, May 12 turned out to be the most violent day during this crash as bitcoin dumped to $25,300 (on Bitstamp), which became its lowest price tag since late December 2020.
At that time, however, the bulls called their presence back and drove the cryptocurrency north. In just one day, the asset recovered around $6,000 and soared to $31,000. Nonetheless, it failed to breach that level twice and has since retreated close to $2,000.
As a result, BTC's market capitalization has declined on a daily scale and stands just north of $550 billion.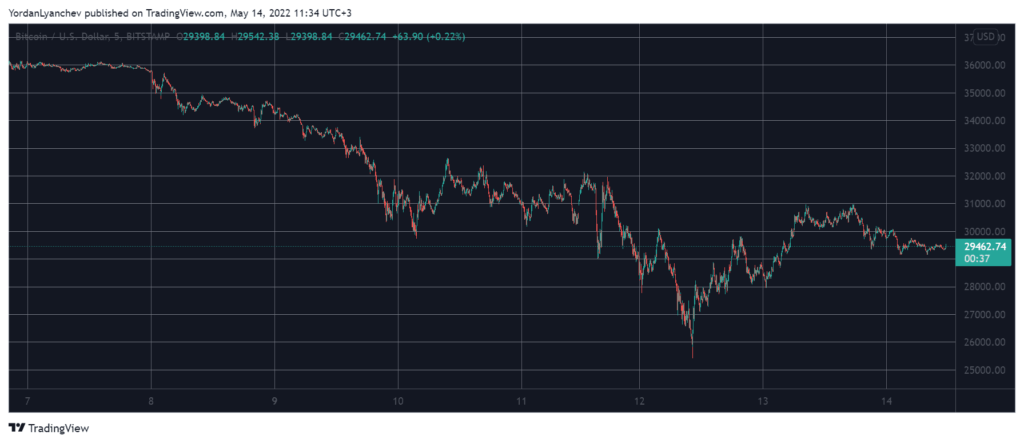 TRX and DOT Chart More Gains
Alternative coins have had a similar, if not more violent, roller coaster ride over the past ten days. Ethereum was near $3,000 before dropping to a multi-month low of $1,700. However, the second largest crypto reacted well and touched $2,100 yesterday. Despite a slight pullback since then, ETH is still sitting above $2,000 as of today.
Binance Coin dropped to around $230, tapped $300 yesterday, and now trades just under $290 following a minor daily decline.
While Ripple, Dogecoin, Shiba Inu and Litecoin are also slightly in the red, Cardano and Avalanche both fell over 7% in one day.
TRON and Polkadot are among the very few coins in the green, with price increases of around 4% each.
The crypto market cap stands at around $1.250 billion, which means it is up $140 billion since the May 12 low. However, the metric is down $600 billion in the past ten days.