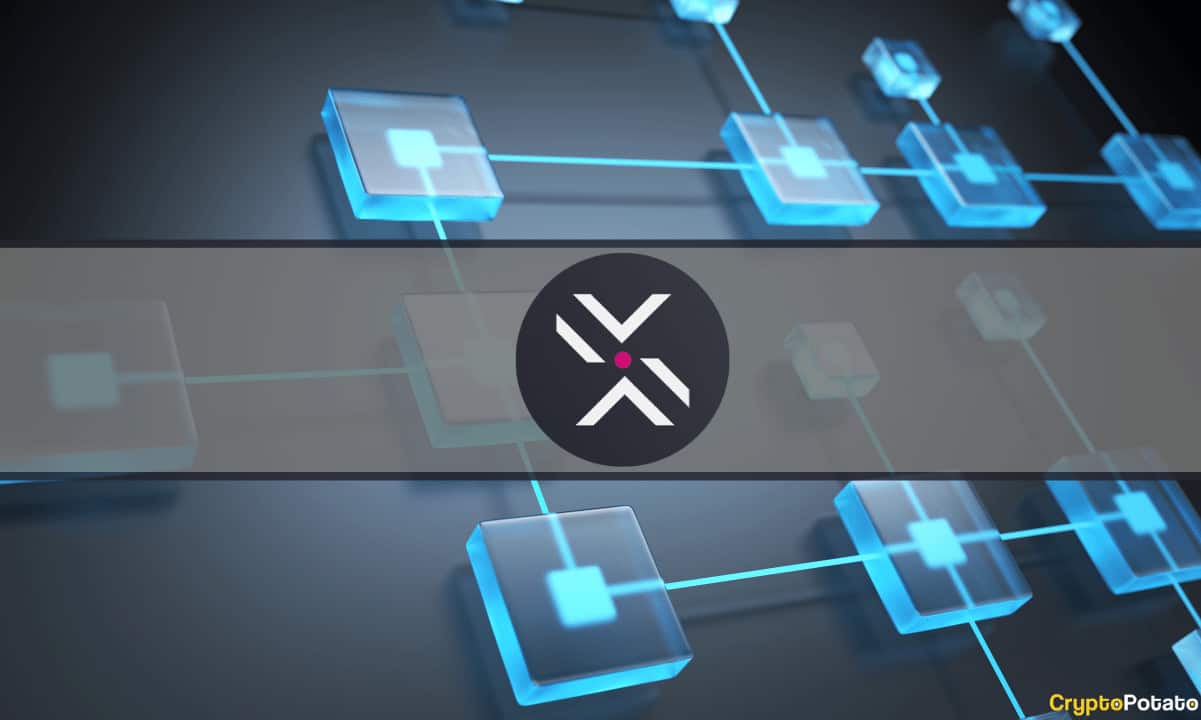 Since the 21st of November 2021, the team at Polkadot has conducted regular DOT-based auctions for one of the coveted slots in their parachain network. There are plans for 100 parachain slots, give or take. Auctions for the first 41 have already been planned, with one happening roughly every ten days.
The 16th auction started on April 29 and ended on May 6 with a win for Polkadex, an orderbook-based DEX supporting Polkadot, Ethereum, and proprietary blockchain. This makes it the latest project to bet its growth in the foreseeable future on Polkadot, alongside projects like Acala or Moonriver.
16th Slot Goes To Polkadex
In the wake of their participation in the latest Polkadot Parachain Auction, the team at Polkadex announced securing one of the coveted slots for nearly two years – 96 weeks, to be precise. Following a 2-month long onboarding period, Polkadex will lock in their spot on the Polkadot network on the 4th of June.
As a decentralized exchange (DEX), Polkadex has already benefited from the freedom offered by this particular business model. But the project's goal is to go beyond the parameters of regular DEXs, the statement shared with CryptoPotato bed.
The team argued that what sets them apart is the goal of pairing DEX-tier freedom with the accessibility of the centralized exchanges (CEXs) that a sizable portion of investors flocks to.
Polkadex has already teamed up with big league names like Equilibrium, Kraken and KuCoin on the way – but securing its spot on the parachain should give it a big boost.
It's worth noting that the victory did come with a hefty price tag – 973,324 DOT, worth $13.8 million at the time. The bid was placed using Polkadot's crowdloan feature, garnering funds from over 6,000 contributors.
Dagmara Handzlik – the head of marketing at Polkadex – took to social media to thank the Polkadex community for their support.
"Thank you to all partners and foremost to our vibrant community for believing in Polkadex and supporting us all the way. We couldn't have done it without you. After all this hard work and a few all-nighters, my friends ask me if I'll finally get some well-deserved rest. My answer is: No, we're actually just getting started!"
Trust is rewarded
As a token of gratitude for participating in the crowdloan vital to Polkadex's vision, contributors will receive at least 2 PDEX – Polkadex's proprietary token – for each DOT they have contributed. The top 1000 participants will also receive exclusive utility-based NFTs that will guarantee reduced trading fees for holders once the Polkadex order book is live.
According to the statement, PDEX provides several incentives to holders, including discounts on transaction and trading fees, participation in on-chain governance, and taking part in PolkaIDO investment rounds.
The next parachain auction will begin on May 12, gathering eager Polkadot fans for the victory lap to follow on the 18th.