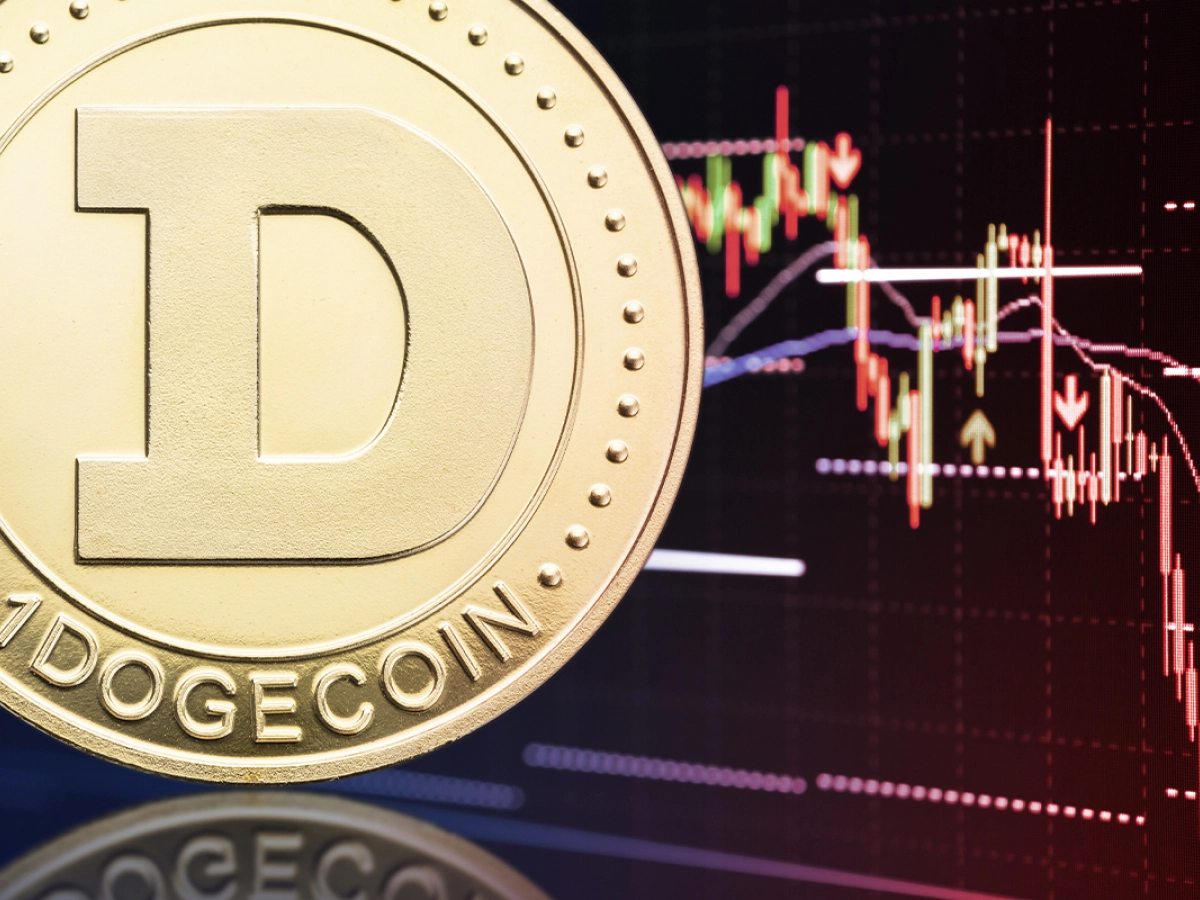 Dogecoin price at crossroads before Jerome Powell's speech
After falling nearly 50% over two weeks, quotes for the leading cryptocurrency – DOGE – have frozen on the brink.
Risks of a U.S. economic recession and the recent collapse of LUNA – a top 10 currency by capitalization just a week ago – have caused a massive "risk off" on the cryptocurrency market.
Dogecoin as an integral member of the cryptocurrency elite did not escape this fate and experienced almost the biggest weekly drop of over 40%.
That is when the massive buying of DOGE at April 2021 levels happened, which allowed the main memecoin to win back 25% of the slump.
Looking back to last April, it's worth noting that the weekly increase then was 560% at the moment, taking the DOGE price of the Elon Musk-boosted rocket from its low of $0.0685 to a high of 0, $45 per token.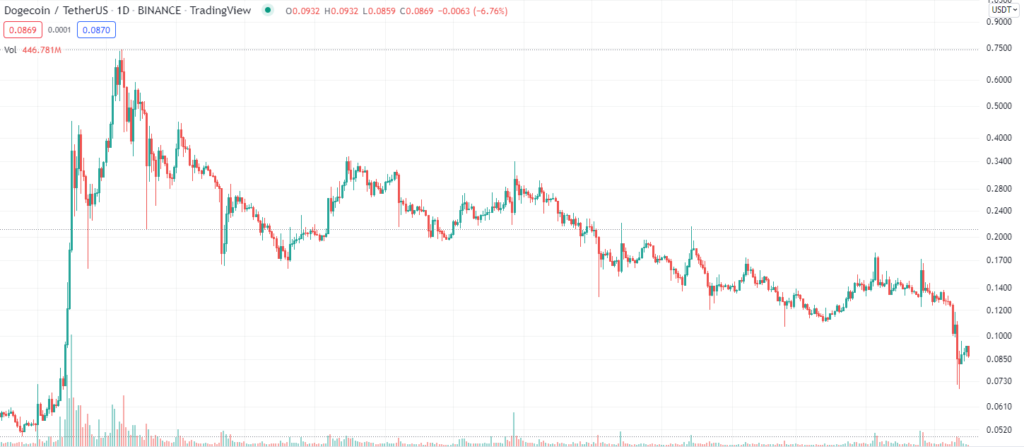 The record was then updated a couple of weeks later, and Dogecoin saw its new all-time high of $0.74 per token.
The current situation is different, and not for the better. Heavily bought up at historic levels, DOGE is hovering around support at around $0.086.
What should you keep an eye on?
Given the unprecedented correlation of the cryptocurrency market with key U.S. indices such as the S&P500 and NASDAQ, investors are frozen in anticipation of the results of the key economic events of the coming week.
Particular attention is paid to Tuesday's speech by Jerome Powell, a member of the Federal Reserve Board of Governors.
It is going to be a rough week for financial markets. So far, it is hard to know if the markets have run out of steam and we are headed for a new series of declines. Or will the correction after such a powerful drop continue for at least a few days or weeks?