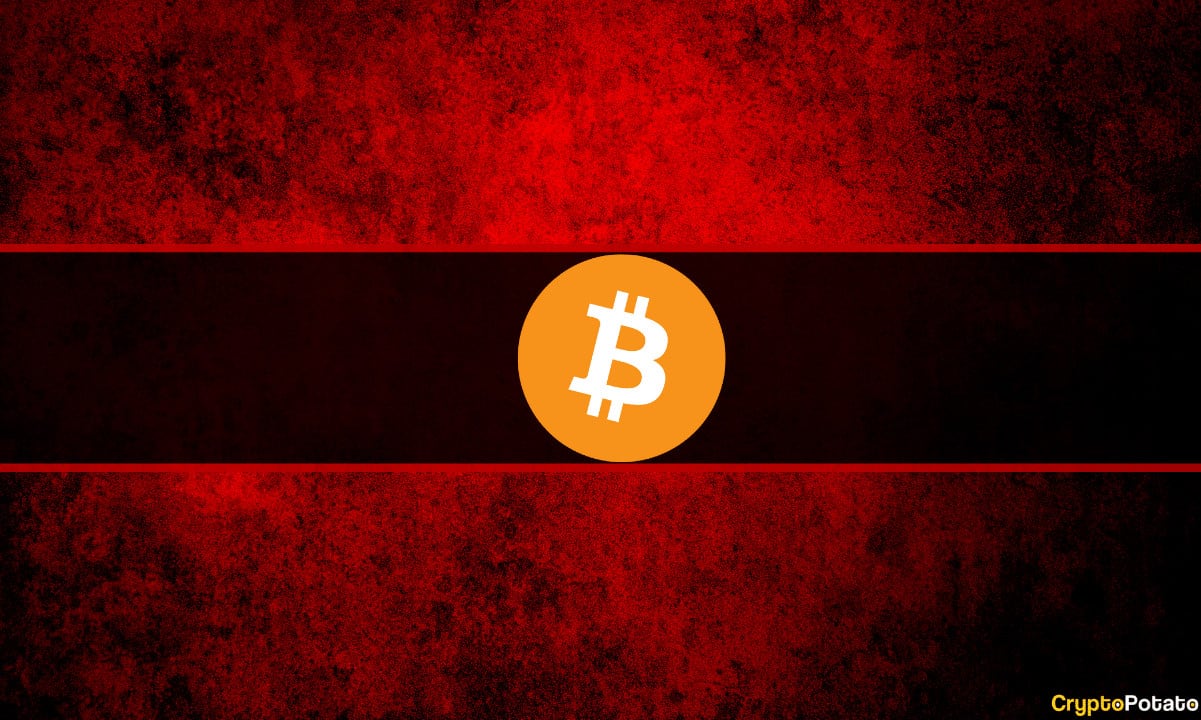 Over the past few days, Bitcoin's price attempted to recover and increased from below $29,000 to slightly above $32,000 on Tuesday. Unfortunately, the buyers weren't convincing enough, and bears intercepted the recovery, pushing the price back towards $30K on Wednesday.
Now an analyst at the popular cryptocurrency research resource CryptoQuant reveals five reasons why it might have been expected that make any further recovery attempt questionable.
Spot Exchange Reserves Going Up
Typically, BTC held on exchanges is much easier to liquidate compared to that stored in cold wallets. This is the reason for which analysts consider high amounts of BTC held on exchanges to be a sign of worry.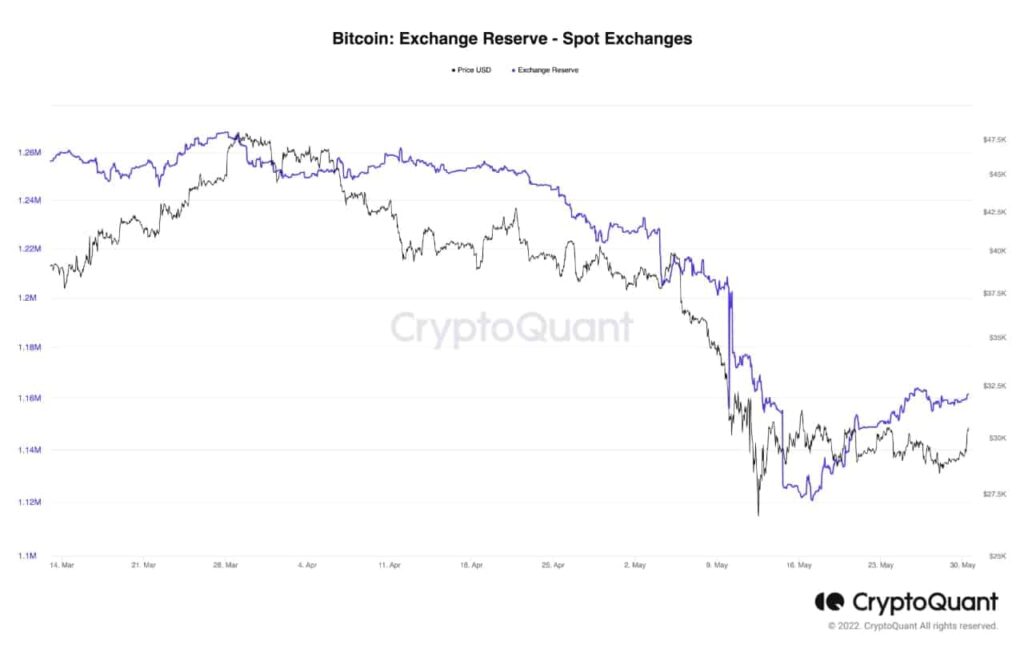 As shown in the chart above, the number of bitcoins on exchanges increased along with the price during the last increase.
This is a clear sign that holders have little confidence in this rally. Moreover, it shows that they are "selling the bounce" instead of preparing for a further increase.
Whales not supporting movement
Another note the analyst made was that the "whale ratio in the spot exchange is very active in the warning zone."
Coupled with the fact that realized supplies of UTXOs with a "balance of over $1M and between $100M and $1M are not getting any positive move – only small ones," indicates that whales are not standing behind this most recent increase.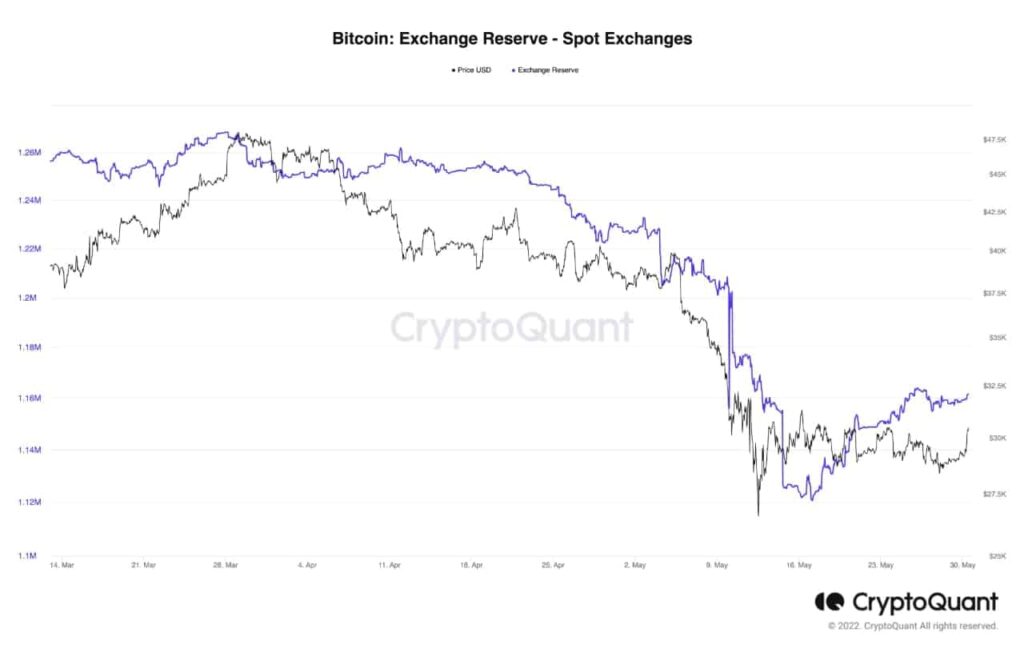 Spot Netflows unconvincing
While spot exchange reserves indicate the number of bitcoins held on exchanges, net spot flows reveal how much is flowing in and out. If the amount of inflows is greater than the amount of net flows, we have a positive net flow – this is considered bearish since holders are loading their coins onto exchanges with the likely intention of liquidating them.
High values of Netflow indicate increasing selling pressure. The inflow completely dominates the outflow, currently." – noted the analyst.
In addition to all of the above, the estimated leverage ratio also reached a new all-time high, revealing that there are many leveraged positions, creating a greater possibility of a liquidation cascade.