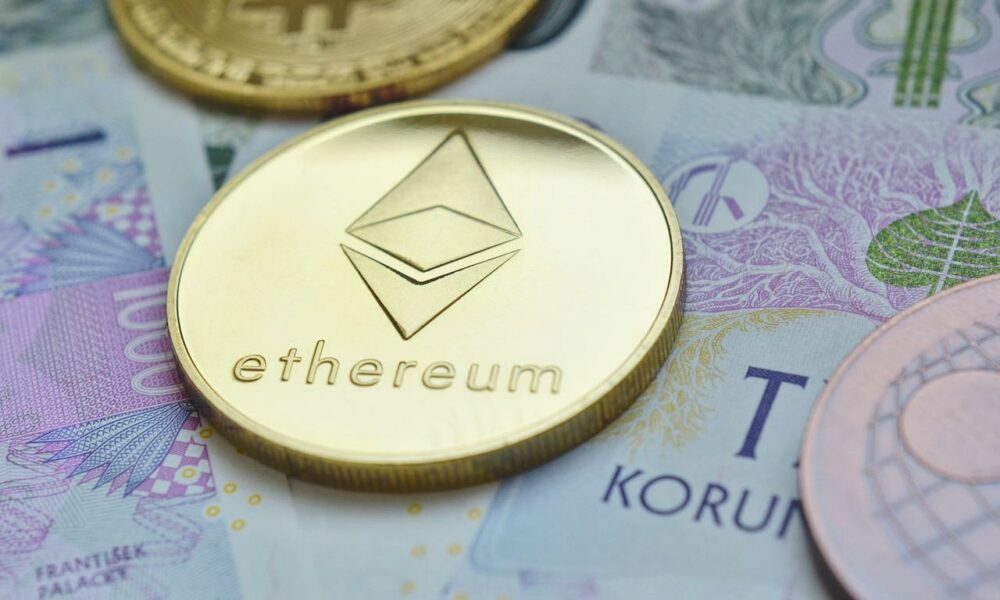 Ethereum [ETH] is taking a bit of a breather after the cryptocurrency market's extended downward spiral. The altcoin king dropped below $1,000 for the first time since January 2021 between 18 June and 19 June.
Although ETH has rallied slightly above the $1,000 price level, fears that the bears may continue their onslaught still exist, pushing prices even lower. On the other hand, the latest lows have raised optimism that ETH may have bottomed out and could achieve more upside in the coming days.
Signs of the times
ETH's supply metric reveals that whales jumped on the accumulation bandwagon as the price of the altcoin tumbled. Its supply distribution by the balance on addresses revealed that different whale classes have been buying the dip. For example, whales holding between one million and 10 million ETH increased their holdings from 10.7% on 14 June to 11.09% by 21 June.

Whales holding between 100,000 and one million ETH also increased their holdings from 21.14% on June 15 to 21.74% on June 21. Further, the breakdown of ETH supply by number of addresses revealed that six addresses held between one million and 10 million ETH during the first half of April, but one sold its holdings on April 17, leaving five whales on the market. However, the number was down to six whales on June 14.
ETH's exchange flow metrics reveal that it currently has a higher net outflow. Its exchange outflow volume of 408,173 ETH is notably higher than the 366,756 ETH it recorded as its exchange inflow volume.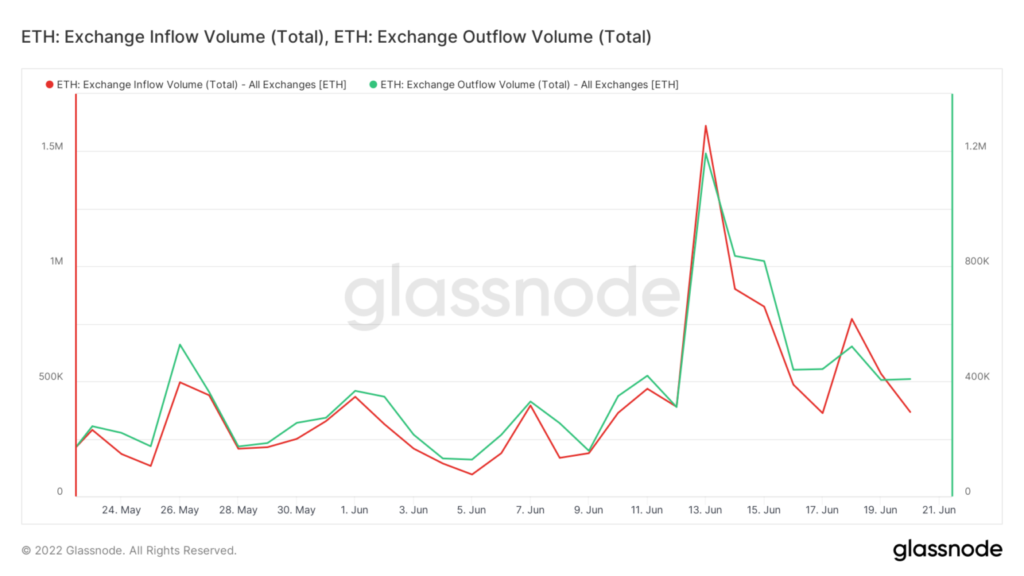 Despite the observation made above, the number of ETH accumulated represents only a very small percentage of the total ETH in circulation. The supply of ETH on exchanges is still at its highest level in the last three months. Daily active ETH addresses declined significantly in June compared to May, and the total supply held by whales is near three-month lows.

The MVRV ratio's recent uptick reflects the buying that took place near ETH's latest local lows. This means those that bought at the bottom are already in profit, thus pushing up the ratio.
ETH metrics suggest that there is some demand at its current price level. However, this is not enough for a major price movement. This is due to the lack of a catalyst and investors are also waiting for market conditions to improve.