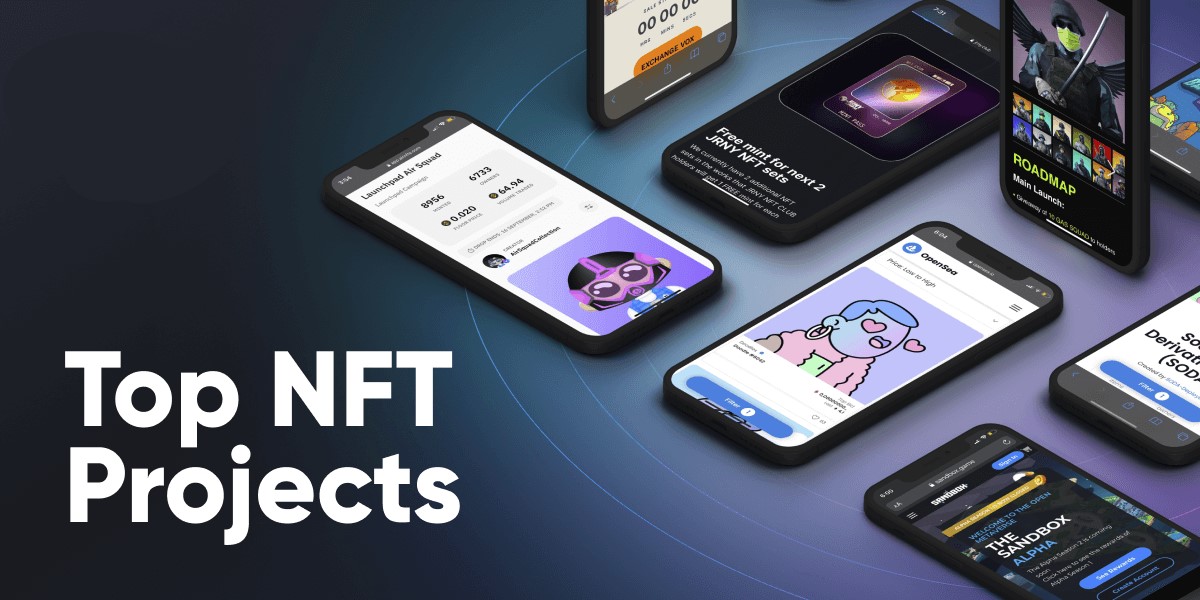 Over the last year, the explosion of growth within the NFT industry has paved the way for numerous exciting new projects to come to life. Many of these projects offer a compelling investment opportunity for savvy investors who have the foresight to identify them early in their lifespan.
To help clarify the investment landscape, this guide will discuss the top 3 best new NFT projects this year, covering the top upcoming NFTs before highlighting where to invest in these assets today – with no transaction fees.
1. Lucky Block NFTs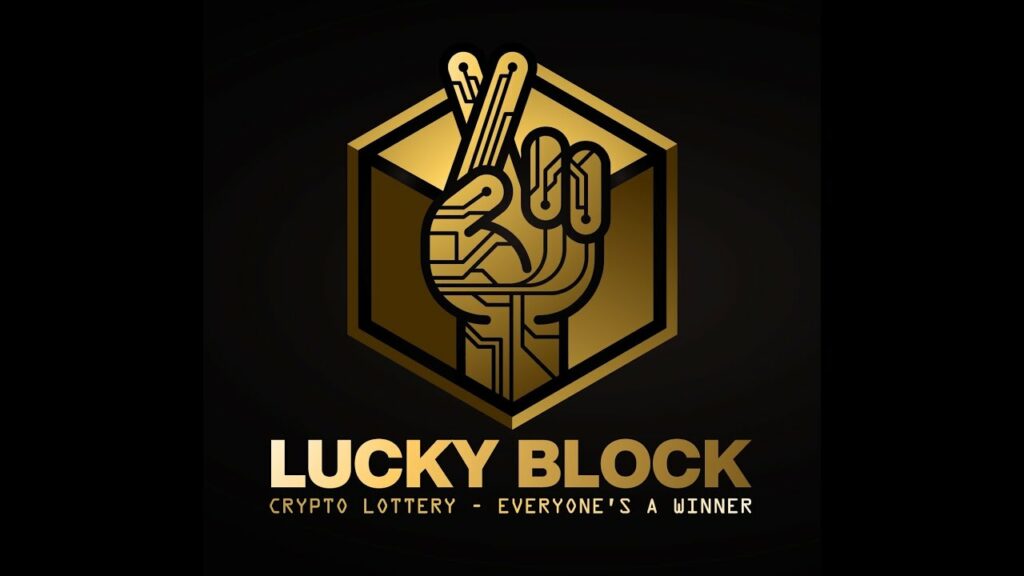 Our number one pick when it comes to new NFT projects is the Platinum Rollers Club collection from Lucky Block. Lucky Block has emerged as one of the best altcoins on the market, primarily due to the platform's innovative crypto-lottery feature. The development team has also opted to delve into the NFT space by launching the Platinum Rollers Club, a collection of 10,000 NFTs hosted on the Binance Smart Chain.
The NFTs themselves depict 2D tickets with a number on the front. However, these NFTs derive their value from the exceptional benefits afforded to owners – most notably, automatic entry to daily prize draws worth an average of $10,000. Alongside this, 25 NFTs within the Platinum Rollers Club collection are dubbed 'Rare Editions' and will enable the owner to collect double the jackpot if their number comes up.
Another exciting benefit is that every person who purchases a Lucky Block NFT is entered into a one-off prize draw to win a brand new Lamborghini Aventador – valued at over $300,000. Given that Lucky Block NFTs can be minted for only $1,500, the potential upside for this collection is exponential.
These Lucky Block NFTs combine nicely with Lucky Block's daily prize draws, which will commence on May 15th. These draws are facilitated through the Lucky Block app, with users able to purchase tickets for $5. However, all users who hold LBLOCK, Lucky Block's native token, will receive a free ticket to each draw.
The prize pool for Lucky Block's draws stands at over $2 million, funded through the transactional tax levied on sales of LBLOCK. This means that NFT owners who hold LBLOCK or purchase an entry ticket will have two chances of winning each day – one through the NFT prize draw and one through the main jackpot draw.
2. Battle Infinity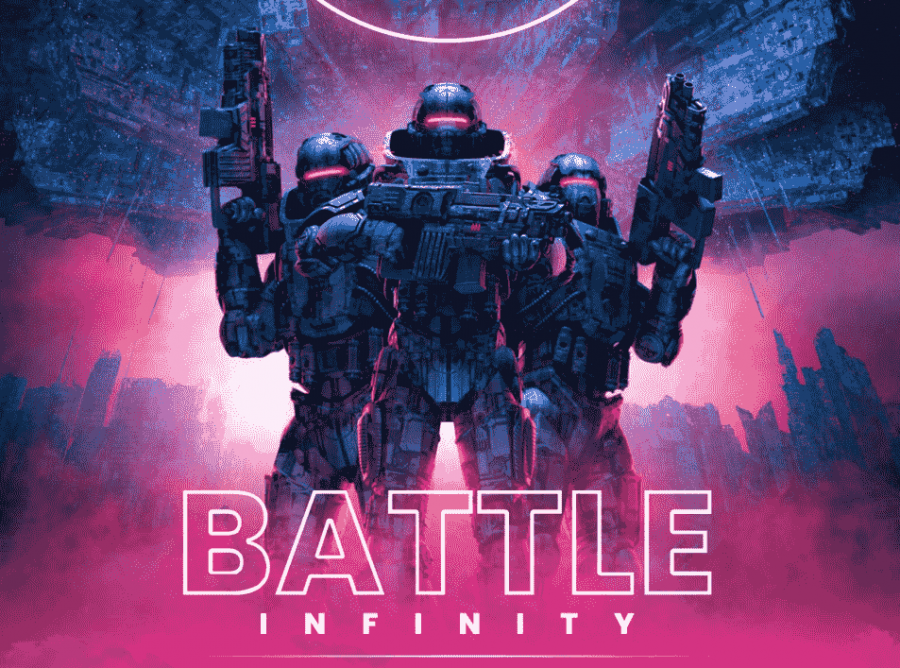 Battle Infinity (IBAT) is a hugely promising new NFT project with massive potential. An NFT-based play-to-earn Metaverse gaming ecosystem consisting of six entirely unique platforms, Battle Infinity is a diverse and incredibly feature-rich NFT project that could reshape the sector. It's already been verified by CoinSniper and the project's Telegram group is rapidly accruing a following, making it one of the best new NFT projects to watch.
As we briefly touched on, the new Battle Infinity NFT project features not one, but six different platforms packed full of utility and unique features. The Battle Infinity ecosystem includes an NFT marketplace, a staking platform, a fantasy sports platform, a series of P2E games, a beautifully designed Metaverse, and a decentralized exchange. With all of that packed into a single new NFT project, Battle Infinity really has something for everyone and seems primed to dominate the NFT space.
At the center of the Battle Infinity ecosystem is the BEP-20 $IBAT token. With a limited supply of 10 billion tokens, $IBAT is used to power all things Battle Infinity. The project's native token is used to reward skilled players, earn income by staking in IBAT Battle Stake, and for buying virtual advertising space.
Battle Infinity is one new NFT project you don't want to miss out on. With such a diverse range of features and an ecosystem packed with synergy, Battle Infinity could be the best-performing NFT project of the year. There's a massive demand for NFT-based fantasy sports platforms and with all the additional features packed into Battle Infinity, it's only logical this project could attract a massive user base in record time.
The Battle Infinity (IBAT) presale has already passed its soft cap of 2000 BNB, and is on course to sell out early, currently raising around $800,000 (2950 BNB) in seed found funding, representing a strong level of buyer interest in this NFT-based metaverse game.
3. Real Estate Investment Club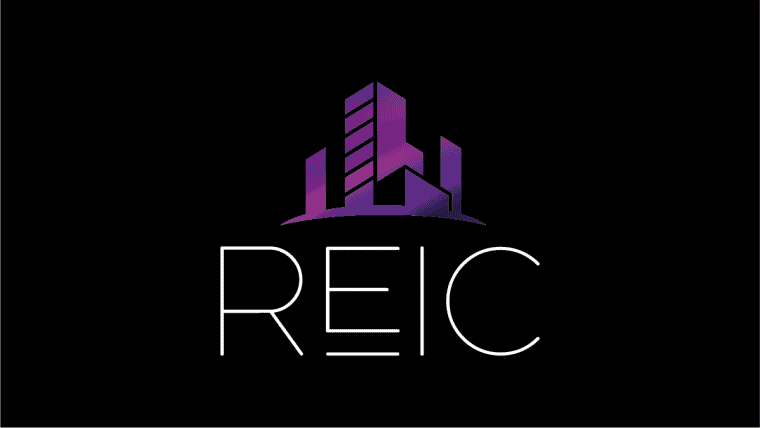 If you're a fan of GTA and Red Dead Redemption, this NFT project is going to catch your eyes. Real Estate Investment Club is a collection of generative metaverse NFTs created by the designer behind GTA and Red Dead Redemption.
But there is more to the collection than what meets the eye. Its utility goes beyond the value of the artwork. The NFTs are your tickets to an exclusive club of individuals; if you didn't already guess from the name of the project. The avatars will also grant you a free pass into the REIC – MetaCity and the Digital Asset Property Group (DAPG).
They will play an integral role in the metaverse in the making, which will be a parallel world where the physical, digital and virtual realities merge. It will be built using Unreal Engine 5 as a MaaS – (Metaverse as a Service) as they intend to build MetaHQ at the heart of the metaverse.
The project plans to integrate a wide range of monetization opportunities and NFT use cases into MetaHQ, in an interoperable ecosystem. As the integrations unfold in the expanding metaverse, the value of the NFTs is expected to rise. This makes REIC one of the most lucrative NFTs to purchase this year.
Let's take a look at the upcoming use cases to better understand the potential value of the project. Apart from metaverse compatibility, they give you access to private IRL events in premium locations around the globe, educational resources, social and entertainment platforms, exclusive merchandise, in-house developments, and off-market deals around the globe to name a few. Additionally, the metaverse will be a hub for business, investment, and education opportunities.
Real Estate Investment Club NFTs are expected to go live in July with a mint planned for September this year.
Bottom Line
In conclusion, this guide has presented a comprehensive overview of the best new NFT projects to be aware of this year, highlighting their features and value potential. By understanding the upcoming NFT projects with the highest potential, you'll put yourself in pole position to make effective investment decisions over the longer term.