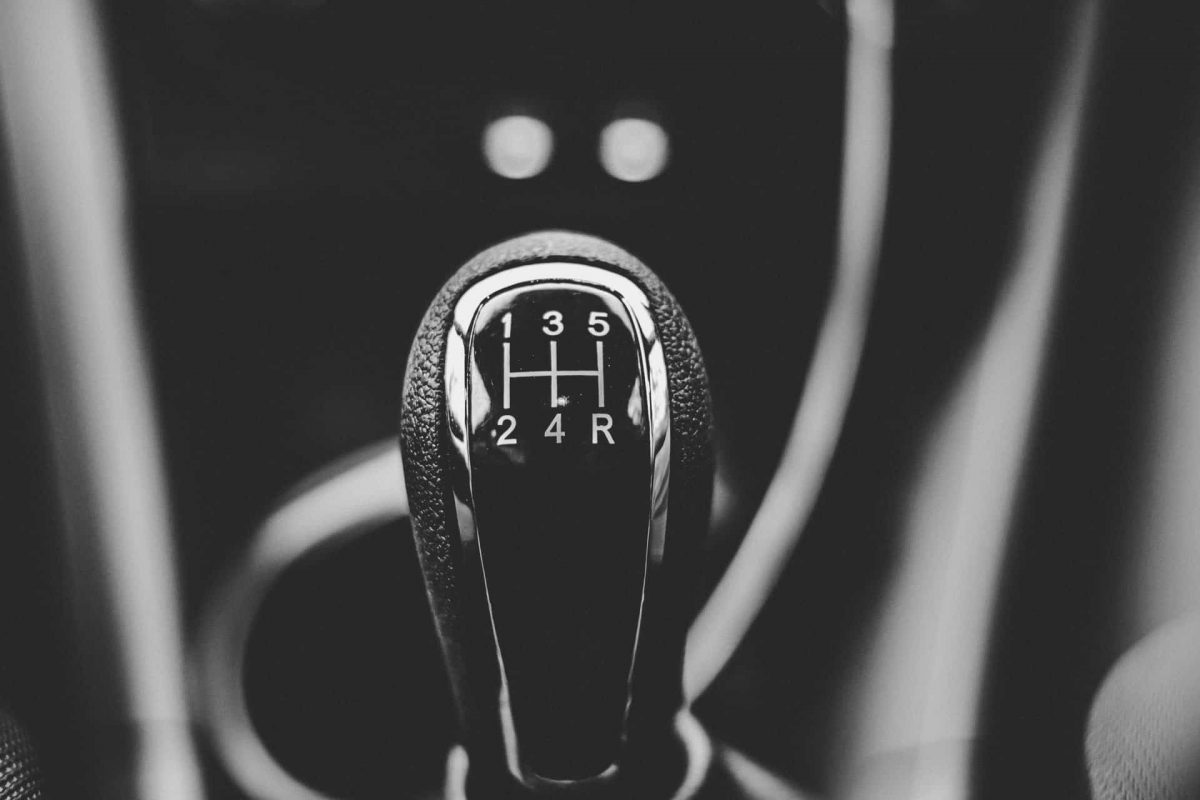 People have been feeling the heat of falling prices throughout 2022. Even after the recent rebound, exchange balances have been rising while the top non-exchange balance continues to decrease.
Pile up
It is no secret that crypto prices have fallen wildly in the first half of 2022.
Like other cryptocurrencies, ETH is seeing a rise in supply held on exchanges. According to the analytic firm Santiment, traders have been actively dumping their holdings on to large exchanges during the 2022 slide.
The sentiment update also pointed to a non-exchange versus exchange top address ratio that closed at a one-year low.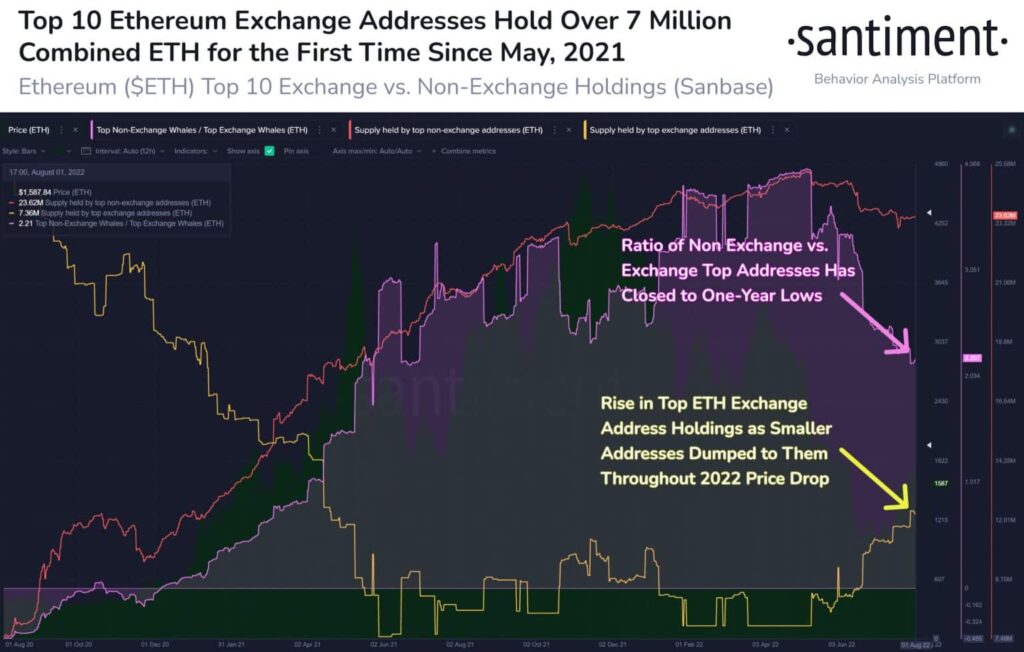 However, there has been a shift in sentiment lately as exchange inflows are beginning to show a positive sign.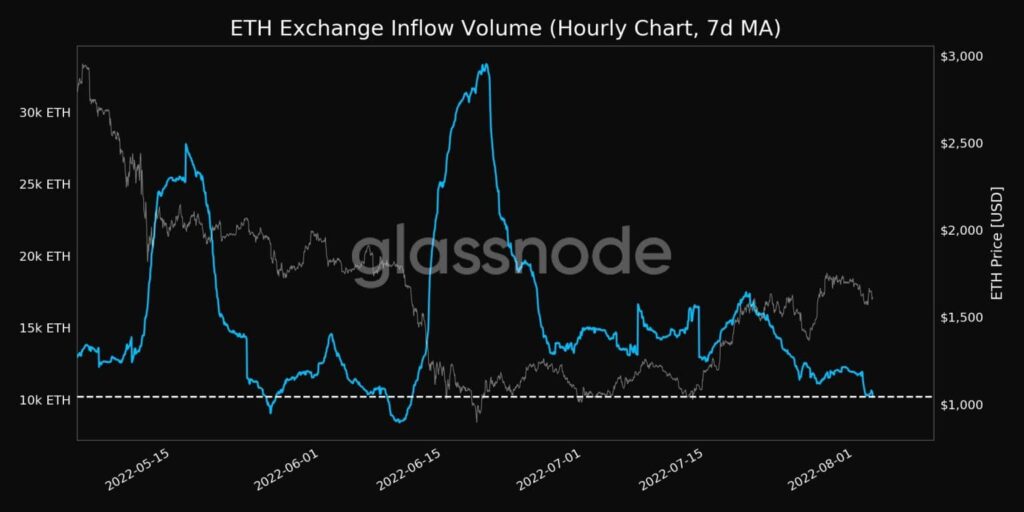 According to glassnode, Exchange Inflow Volume (7d MA) has just hit a 1-month low of 10,187 ETH. The previous low was seen on August 2 at 10,281 ETH.
The shifting market trends are begging to show side-effects on other metrics as well.
one more sentiment Update Claimed that Ethereum's transaction fees remain "ultra-low". This comes after a dramatic jump in prices since mid-June.
It goes to show that despite price increases investors' faith in ETH hasn't been very strong. However, Ethereum's average fees can be expected to shoot off until a "fair degree of FOMO" kicks in from the crowd.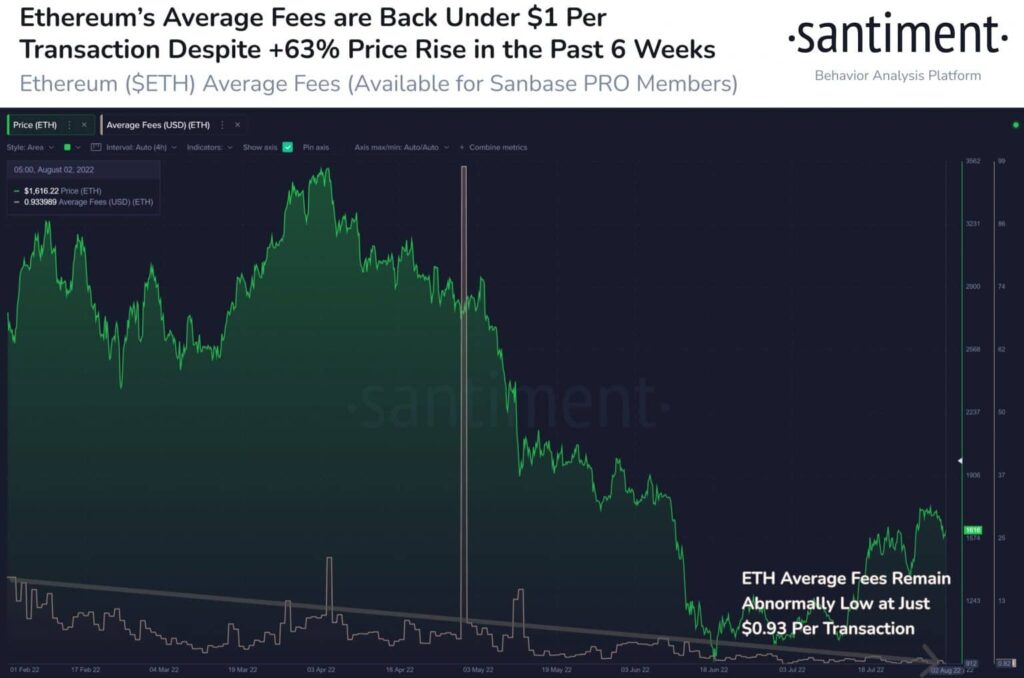 Another metric that has shown a significant change in the past days is the NVT ratio. According to glassnodeThe NVT ratio (7D MA) reached a 1-month high of 2,677.2 on August 3.
This comes on the back of recent improvements in the price.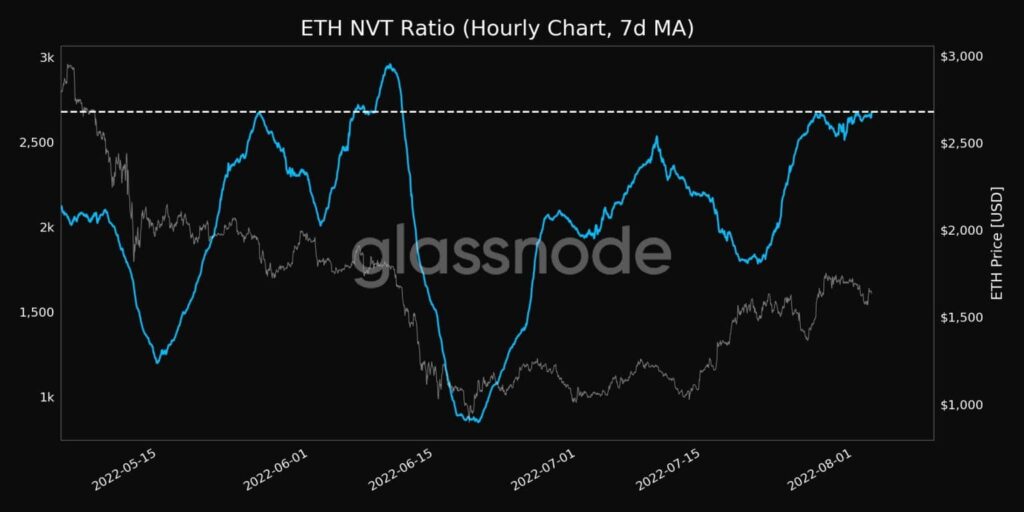 The latest uplift is a welcome boost for the Ethereum community as they head towards the merge in September.
Ether has also shown rapid growth in July which has followed its way into August. At press time, ETH was trading at $1,654 after being pushed 5.07% in the past day according to CoinMarketCap.