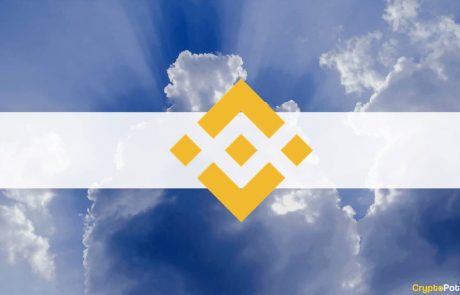 After some volatility displayed in the past 24 hours, bitcoin settled once again, at least for now, around the $23,000 mark.
Most altcoins are also fairly stable on a daily scale, but Binance Coin reached a multi-month high of its own at over $300.
BNB Above $300
Most alternative coins went through some enhanced price fluctuations in the past several days but have calmed now.
For example, Ethereum traded above $1,700 last week, but later dropped to $1,500. It managed to gain some ground and now sits above $1,600.
On a daily scale, Ripple, Cardano, Dogecoin, Shiba Inu, Avalanche, and MATIC are slightly in the red as well.
Top of Form
In contrast, Polkadot and Solana have gained marginally. Binance Coin is the biggest gainer from large caps with a 5% increase. As a result, BNB recovered to $300 and marked a two-month high from that level earlier today.
NEAR Protocol has also added an impressive percentage in a day (8%) and trades well above $4.5.

Industry News
Slope Wallet – a third-party wallet provider on Solana – was apparently the culprit of the attack against the popular blockchain network.
PeckShield suggested that the crypto exchange ZB could be the latest one to fall victim to a hack.
New reports claim that over 44 million smart contracts have been deployed on the Ethereum network since its inception.
Bitcoin Calm at $23K
The primary cryptocurrency ended last month on a high note, charting a 6-week high and ending its negative streak of three consecutive months closed in the red.
Since then, however, the asset has been underperforming, dropping from $24,600 to $23,000 almost immediately. It also spent the weekend around.
It spiked to $23,600 yesterday but was immediately brought back down below $23,000. As of now, BTC still struggles below that line after a minor daily decline.
As such, its dominance over alts has fallen to 41%, while its market cap is less than $450 billion.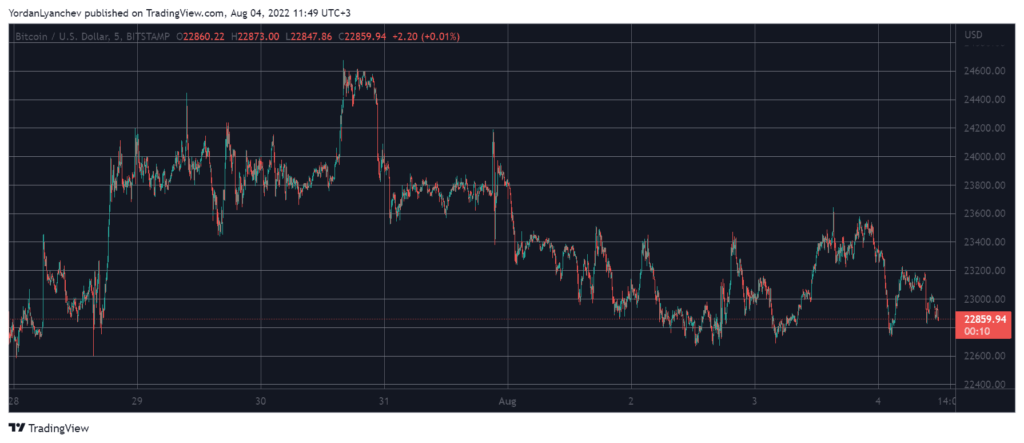 Bitcoin News
The CFO of MasterCard said bitcoin and crypto are an asset class and not payment instruments.
Skybridge Capital's Scaramucci suggested that BTC has already bottomed out during this bear cycle and will not go below $17,500 once again.