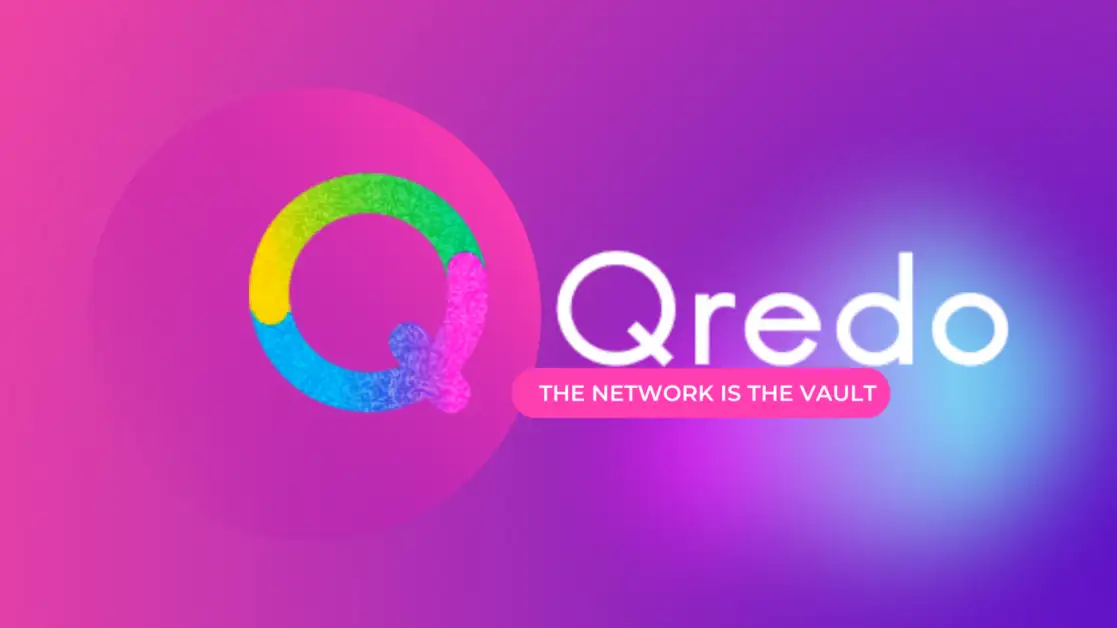 Qredo (QRDO) is a layer-2 solution that provides decentralized custody to centralized exchange (CEX) users. The protocol utilizes proprietary tech to combine ownership, compliance, and cross-chain capabilities to improve the trading experience for high net traders and asset managers. Qredo includes a robust DeFi (Decentralized Finance) ecosystem as part of this strategy.
What Problems Does Qredo Attempt to Fix?
The main issue that Qredo was designed to eliminate was high-risk custodial exchanges. The majority of licensed reputable exchanges that can support the liquidity required by large trading firms are custodial. This designation means that you must preload a wallet on their network to start using their services and trading.
The problem with this approach is that large trading firms handle millions of other people's funds. They're not comfortable uploading these funds to another network and leaving the funds under the protection of another firm. As a result, CEXs are often the target of hackers since they hold large custodial wallets full of users' funds.
Qredo enables these users to use custodial CEXs in a non-custodial manner. The platform eliminates the need to pre-fund wallets using its unique technical structure. This strategy enables these groups to retain custody of their assets while leveraging the benefits and convenience of large CEXs.
Lack of Liquidity
One of the biggest problems faced by DeFi token traders is a lack of liquidity. Unless launching on Ethereum, projects often do not have access to the liquidity required for support by large trading firms. Qredo enables users to access liquidity via cross-chain protocols, empowering traders to leverage different EVM-compatible chains and improve ROIs.
Developer Complaints
Networks like Ethereum often have technical restrictions which result in developers seeking out alternatives. Notably, Qredo enables anyone to build Dapps in a streamlined manner. The protocol provides a Full SDK and API Library to improve efficiency for creators.
Private Key Theft
Private keys are one of the core concepts of cryptocurrencies. These unique passwords are what protect your crypto from outsiders. The problem is that to secure these keys they typically need to be stored somewhere centralized. Lose your private keys and you lose your crypto.
Qredo introduces a new concept to the market, decentralized private keys. The platform enables public keys and signatures to be generated without private keys. This approach improves security dramatically for users and Dapp developers.
Benefits of Qredo
Many benefits make Qredo a smart choice for traders. For one, as a layer 2 protocol, its has the ability to scale vertically and meet network demands. This high-performance system provides low-fee settlements between venues on the network. Notably, the protocol focuses on asset managers and traders as its core users.
Institution-Grade Security
Security is among the highest priorities for Qredo developers. The platform operates in an open-source manner that enables users to verify the functionality and stability of the network. Additionally, the system enables users to execute operations within secure enclaves.
Simplified Management
Another benefit of Qredo is its overall ease of use. For large traders, it's difficult to find reliable non-custodial options. Qredo introduces a host of features to improve the user experience. For example, the introduction of redundant private keys improves security.
Compliant Tokens and Dapps
Anyone can build fully compliant Dapps using Qredo. The protocol enables developers to integrate regulatory requirements into the core coding of tokens. You can also integrate rules and authorizations to govern the trade flow of your digital assets. Best of all, digital assets created on Qredo enjoy high interoperability due to the network's cross-chain capabilities.
How Does Qredo Work?
The main components of the Qredo ecosystem include the decentralized MPC, cross-chain liquidity protocols, a settlement system, and an EVM-compatible blockchain structure. The network is fully open source and has been audited by reputable firms. Qredo is geared towards industry professionals such as cryptographers, cyber security leaders, and blockchain technologists.
Qredo MPC (Multi-Party Computation)
Qredo MPC plays a vital role in the functionality of the network, as it is the system responsible for decentralizing private keys. To accomplish this task the platform integrates a Threshold Signature Scheme (TSS) and distributes these keys amongst nodes. When the key is required, the nodes will send over a digital signature to sign transactions. This strategy eliminates the need to produce a private key directly.
Token
QRDO is the main utility token for the platform. This digital asset is used to execute smart contracts and transactions. You pay all fees in QRDO as well. It's also the main reward token for network participants. The token has a capped supply of 960,000,000 tokens over the life of the project.
Staking
Users can stake their QRDO and secure passive returns. This staking protocol helps to validate the network which improves stability for everyone. Staking is an easy process that requires you to lock your tokens for a predetermined time in exchange for rewards. Qredo provides a staking calculator to help determine the rewards you desire and how much you need to stake to achieve that goal.
Governance
Qredo has a community governance mechanism in use. This system enables the user to put forth their concepts, upgrades, and proposals to a vote. The proposals can cover anything regarding the system including fee changes, token burns, partnerships, and new features. Community governance mechanisms are standard in DeFi protocols today because they improve transparency and reduce centralization.
Bottom Line
Qredo's focus on enterprise-level clientele and blockchain professionals gives it an advantage in the market. The networks provide high performance, low fees, and cross-chain capabilities that are sure to draw the attention of developers. As such, you can expect to see more Ethereum developers venture into the Qredo ecosystem to check it out. Consequently, the network should see an explosion in its Dapp development space.