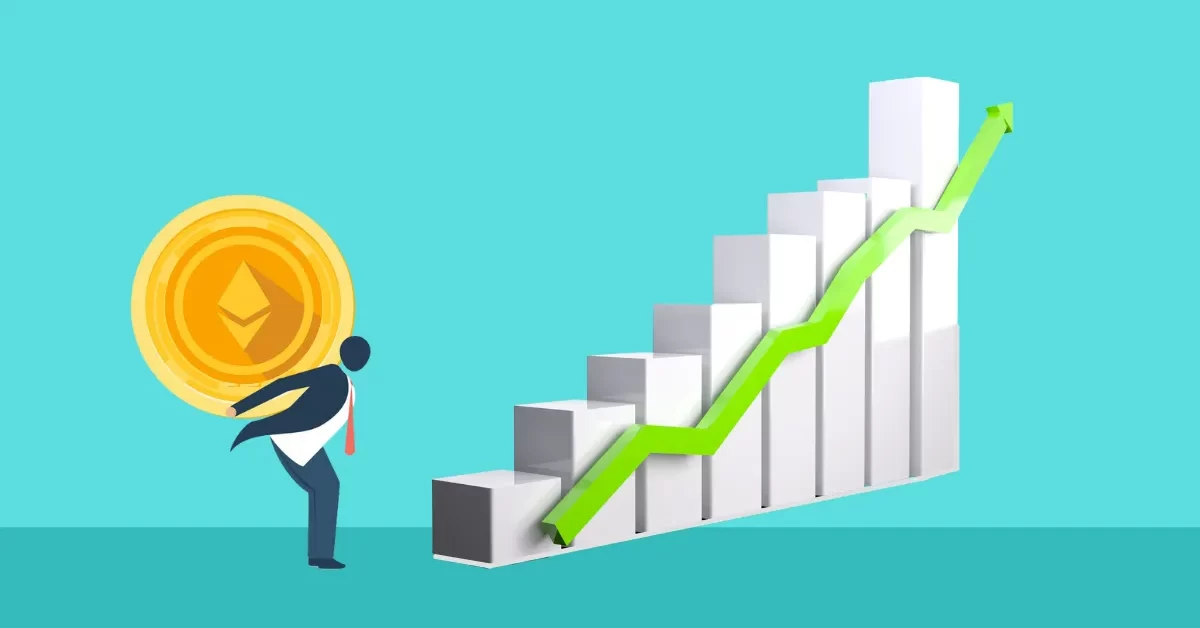 In the midst of the bearish market cycle, Ethereum (ETH), the second largest cryptocurrency by market cap, has dropped nearly 30% from its September peak of $1,789. Most of the investors and traders expected September to be the most important month of the year for ETH, but the currency couldn't hold on to the claim.
At the time of writing, Ethereum (ETH) is selling at $1,325 with a loss of 1.10% over the past 24 hours.
Though the currency didn't fall at its 2022 lows, ETH's 30% drop has dragged the currency towards its mid-July levels. Though the lead altcoin is expected to see another pullback, the current price action indicates a short-term bull rally before the drop.
Ethereum's exchange outflows have experienced a significant increase in its outflow movement, despite a 30% loss over the past two weeks. Also, this is the largest outflow last seen in mid-June.

Approximately, there was an outflow of 104,000 ETH from exchanges seen on 21 and 22 September and this accounts for nearly $132 million in buying pressure.
A Bullish Weekend for Ethereum
On the other hand, during the same time frame, exchanges saw deposits of around 18,000 ETH, which suggests that outflows were much higher than deposits. This momentum suggests that the demand for ETH has increased.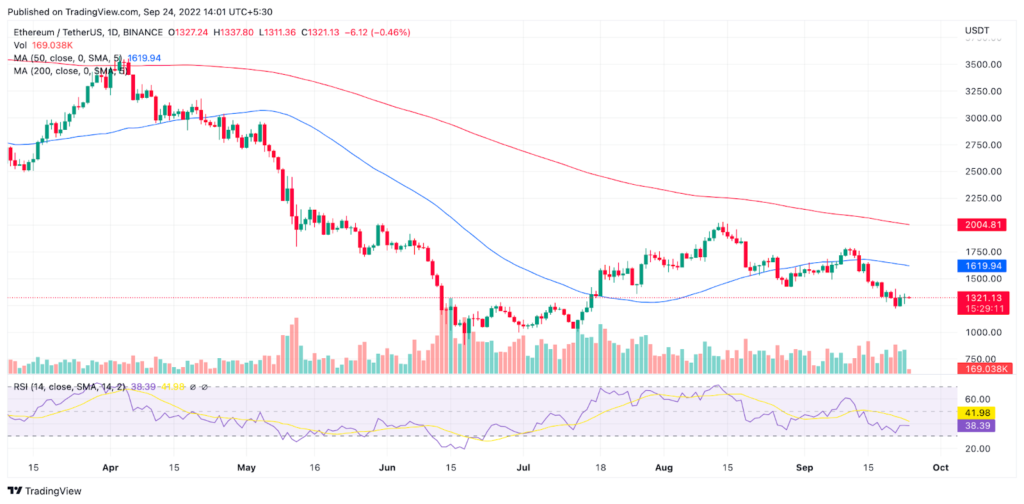 Meanwhile, since September 10 Ethereum's Market Value Realized Value (MVRV) for a period of 180 days has declined and this is the same time during which ETH price surged. This incident indicates that ETH holders during that time have run out of money. However, in the last two days, the MVRV has surged.
The increase in demand around the latest downtrend was validated by the pivot of MVRV on 21 September. Additionally, it represented an increasing exchange outflow.
Also while Ethereum's six-hour chart by the end of September 21 flashed a bearish candle, the Relative Strength Index (RSI) claimed a higher low. This kind of incidence usually points towards a bullish cycle, hence indicating Ethereum's bullish weekend.