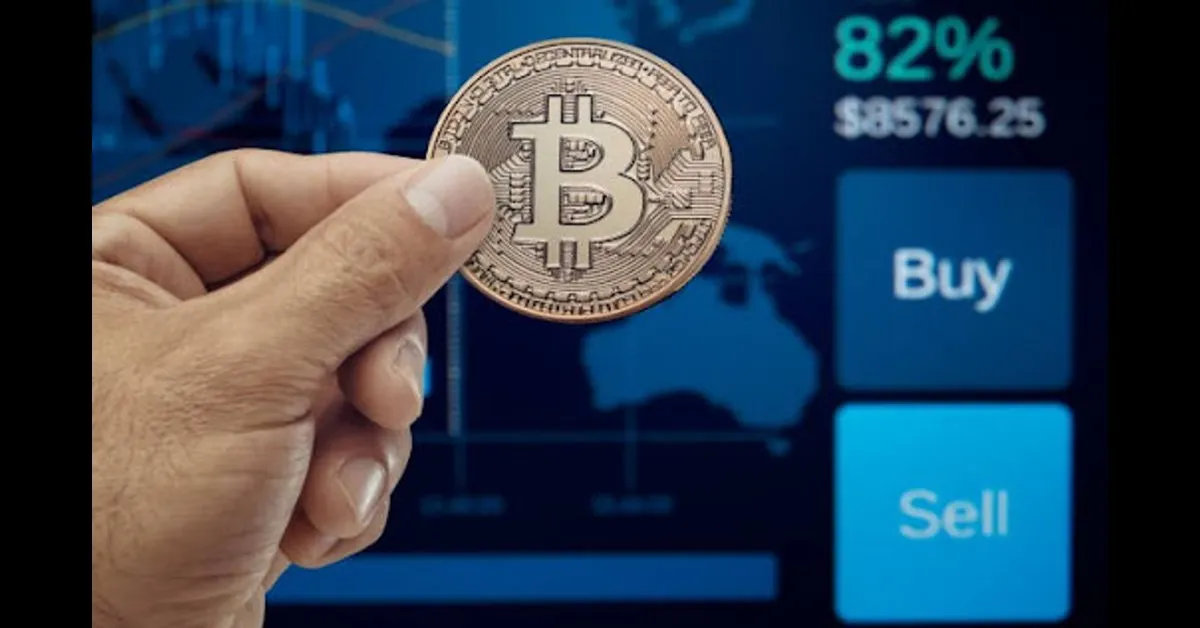 The global crypto market cap is still hovering below $1 trillion dollar which is led by the world's first cryptocurrency, Bitcoin (BTC). The flagship currency on the other hand is struggling to reclaim its pace above $20,000.
At the time of publication, bitcoin is selling at $18,919, down 0.83% over the past 24 hours.
Now, one of the well-known crypto analysts and traders who had accurately predicted the 2018 bear market is now claiming capitulation for the King currency.
During his strategy session, the analyst known as Tone Vays informed his 121,000 YouTube followers that bitcoin is expected to face difficulties in the coming days. He claims a surrender period for the next week or just a week later and says that the chances are very high.
He then gives out a four-day chart of Bitcoin where Tone Vays asserts that bears are still controlling the crypto market. He quotes the chart as a disastrous-looking candle as there is a strong call for a short position.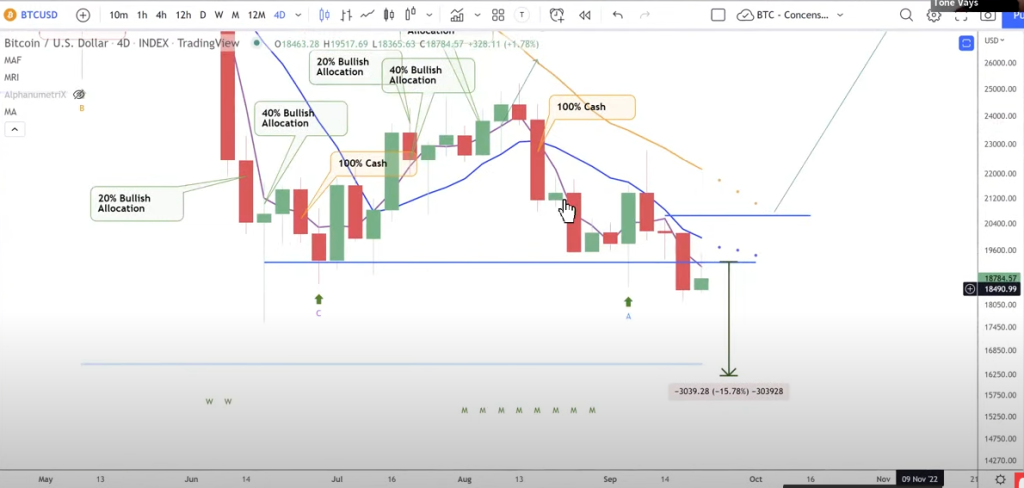 While the strategist claims capitulation, he predicts a bottom for bitcoin in the $15,000 range.
Bitcoin Buy Opportunity
Conversely, despite bearish predictions for Bitcoin, Tone Vays is of the opinion that the upcoming correction will pave the way for Bitcoin bulls to recapture the market.
While he claims a bullish stance in the future, the analyst also talks about buying MRI for bitcoin. He then said that there is already a monthly MRI purchase on bitcoin and the space will also buy MRI on the stock market next month.
The analyst then wraps up his analysis by stating once Bitcoin hits $14,000 and $15,000 it will align with MRI giving us the perfect buy opportunity. The MRI is nothing but a momentum reversal indicator that provides data on the trends based on price action.