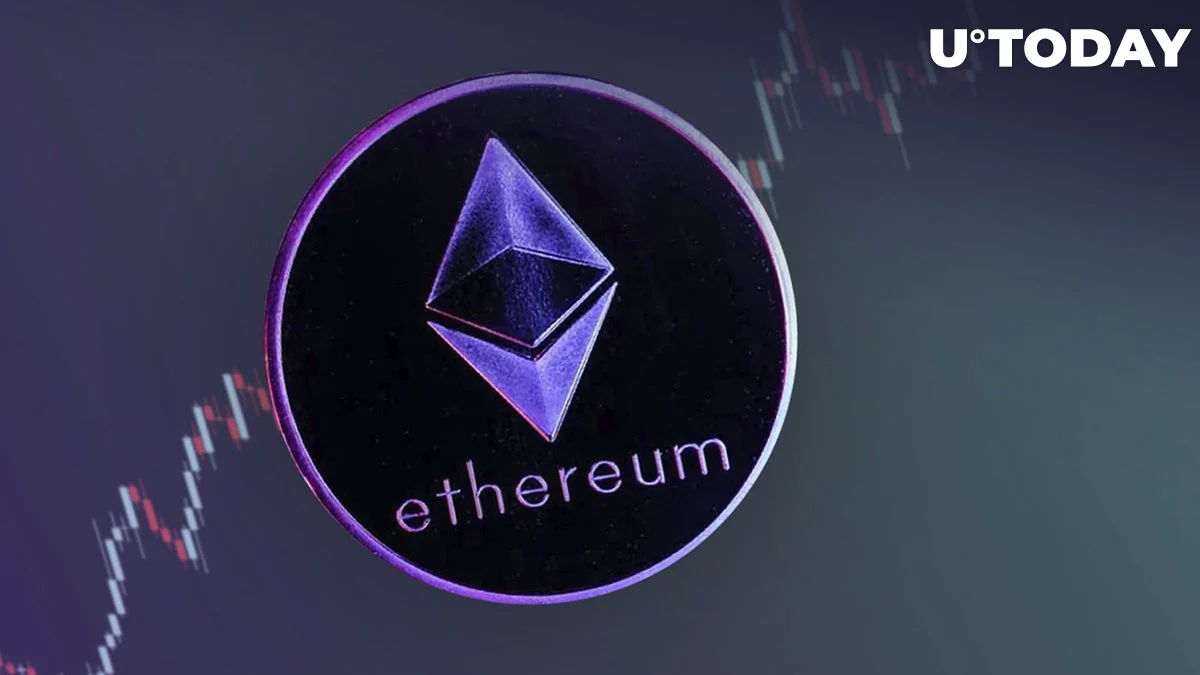 EthereumPOW (ETHW), the Ethereum protocol still running on the proof-of-work (PoW) consensus model, has shown its grit with 5.71% growth over the past 24 hours, according to CoinMarketCap data. Currently trading at $4.03, the digital currency now needs as much as 97.17% to reprint its previous all-time high (ATH) of $141.36.
While the current growth in ETHW may be attributed to the sentiment in its consensus model, which has seen an increase in mining hashrate for related protocols, the opposite is true for ETHW. The protocol's mining hashrate has been sliding down since its hard fork, and it is currently at its lowest point of 15.29 TH/s, per data from 2miners.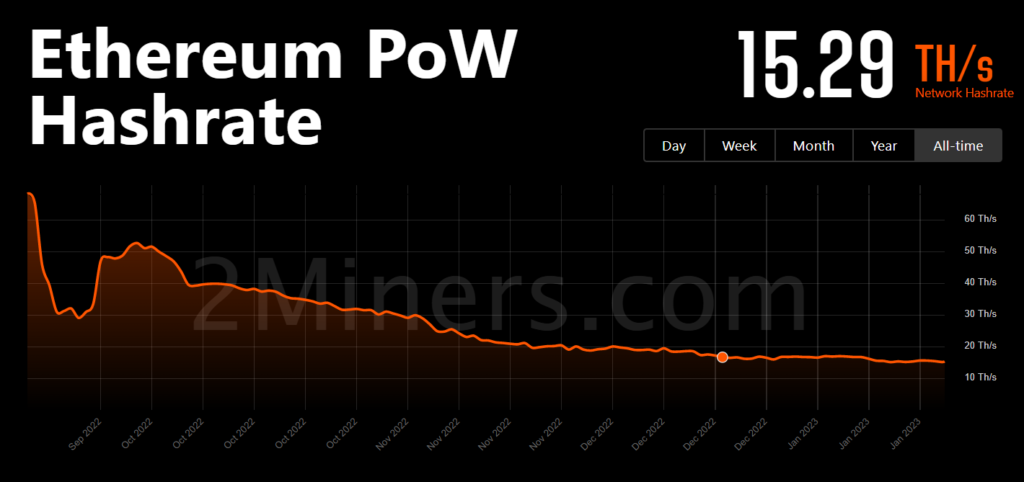 With this reality, the current surge in the price of EthereumPOW is solely being driven by the broader market contagion, as well as the positive sentiment attached to the coin with respect to its relationship with proof-of-stake (PoS) Ethereum.
Since the Ethereum network transitioned to PoS, the majority of decentralized applications also moved alone with the new Ethereum, leaving the PoW version to start building out its ecosystem afresh.
Are ETHW metrics inflated?
The EthereumPOW protocol remains the choice for everyone who may choose to stick to the original Ethereum network and help build its legacy.
While this call is noble, there seems to be evidence pointing to inflated metrics on the ETHW coin, seeing as there is a dearth of data on the total number of token holders, smart contract applications or decentralized finance-related applications building on it, despite the functionality already provided.
While ETHW is listed on prominent exchanges like Kraken and Bitfinex, users holding the coin may experience a range of limitations in how they put their assets to use. Whether or not the developer community on ETHW has some tricks up their sleeves remains unknown, but to keep the growth momentum going, broader accessibility is required in the mid- to long term.