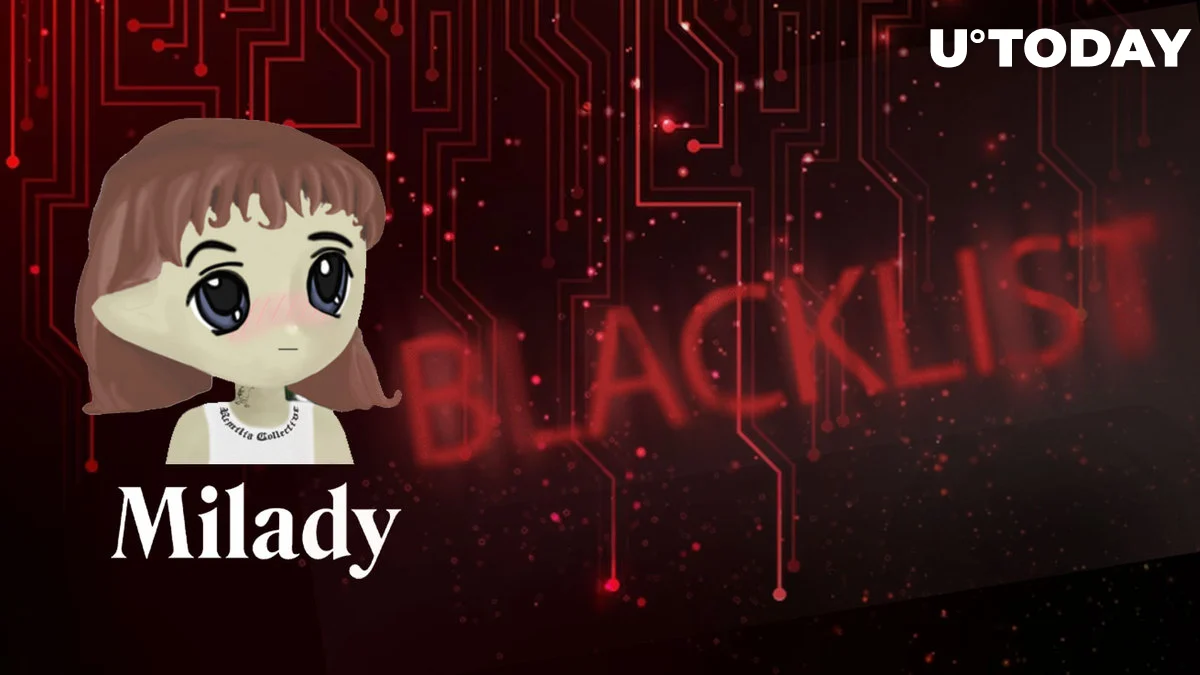 180 trillion LADYS, or 20.3% of the total supply, are held by the top 10 holders of the LADYS token (excluding exchanges and contract addresses). The blacklist recently included the three biggest holders of these.
3.5% of the whole supply, or a whopping 30.7 trillion LADYS, are held by DWF Labs. It's interesting to note that one of the blocked addresses, "0xAf23," was previously blocked by PEPE, another token. The holder was able to sell off most of their LADYS tokens before being blacklisted by the LADYS deployer, making 52 Ethereum in profit.
"0x44F9" and "0x3c7A," two addresses, have taken some interesting actions. After cross-chaining 9.78 Ethereum, the former only bought LADYS tokens, while the latter only withdrew 10.89 Ethereum from Binance to acquire LADYS. They may have been blacklisted due to these transactions, which raise the possibility of insider trading.
Two of DWF Labs' addresses collectively contain an astounding 30.7 trillion LADYS, which is equivalent to almost $4.5 million. This raises questions about the company. Additionally, during the height of the token's value, DWF Labs' "0xd4b6" address sent 2.2 trillion LADYS to exchanges. DWF Labs said that this was done for market-making objectives, but investors now have more reason to be concerned about the LADYS token.
Other addresses that have traded LADYS have made a substantial profit. Address "0x3269" spent just 3.31 Ethereum (about $6,189) to purchase 9.17 trillion LADYS (now worth $1.35 million), making a profit of $1.35 million, or a 218-fold gain. Similarly, address "0xc484" made a profit of $1.14 million (a 26-fold gain) by purchasing 8.03 trillion LADYS (now valued at $1.18 million) for 24 Ethereum ($44,317).