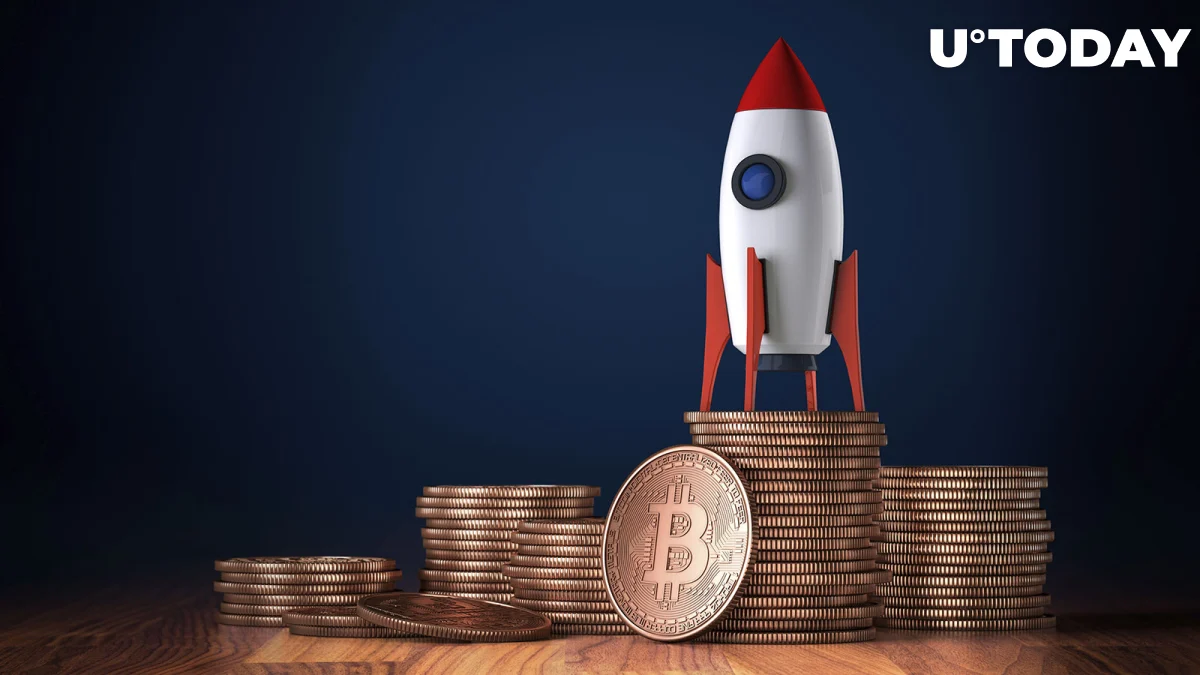 Yann Allemann, a co-founder of Glassnode, has suggested that a Bitcoin rally may be imminent. Allemann noted in a tweet that efforts by shorts of Bitcoin to break below the 200-day simple moving average (SMA), a trendline seen as a crucial support level, had been unsuccessful on many occasions.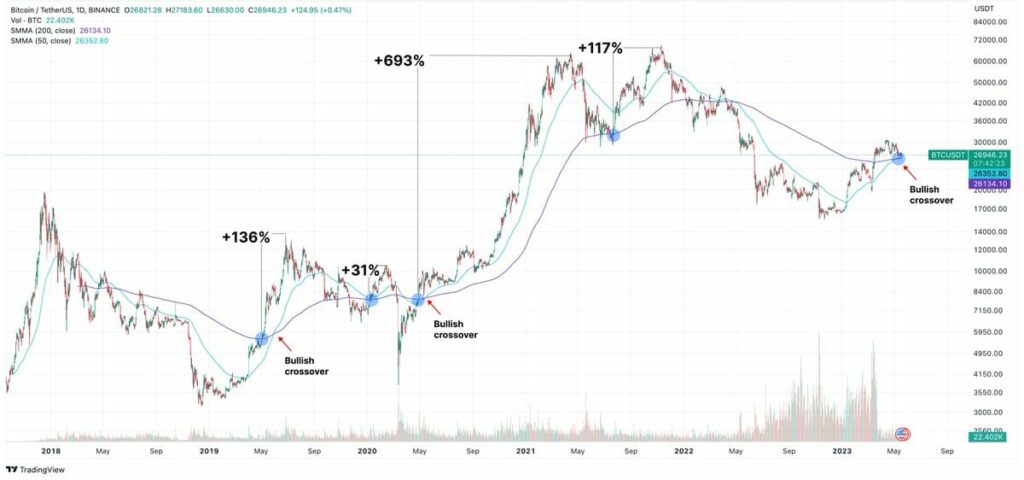 Additionally, the bullish crossover of the 50-day SMA above the 200-day SMA may portend a rise in the price of bitcoin.
These upbeat comments follow recent warnings from Jamie Dimon, CEO of JPMorgan Chase, about the possibility of increased interest rates.
Dimon warned that interest rates may increase above the current 5% level to as high as 7% during the bank's investor day.
Dimon's remarks may indicate a gloomy market for risky assets like Bitcoin, which might be impacted by a stronger US currency as a result of higher interest rates.
Furthermore, by raising its benchmark interest rate to 5%–5.25% recently, the Federal Reserve signalled a tighter monetary policy.
The institution is presently debating whether to move forward with more rate increases planned for June, hich would increase uncertainty and perhaps put downward pressure on the Bitcoin market.
According to information from CoinMarketCap, the price of one bitcoin is currently $27,406. Allemann's study points to a likely upward trend for Bitcoin despite significant obstacles.
Investors and onlookers alike are keeping a careful eye on the leading cryptocurrency as it remains to be seen how the market will react to both the anticipated Federal Reserve choices and the positive technical indications observed by Allemann.