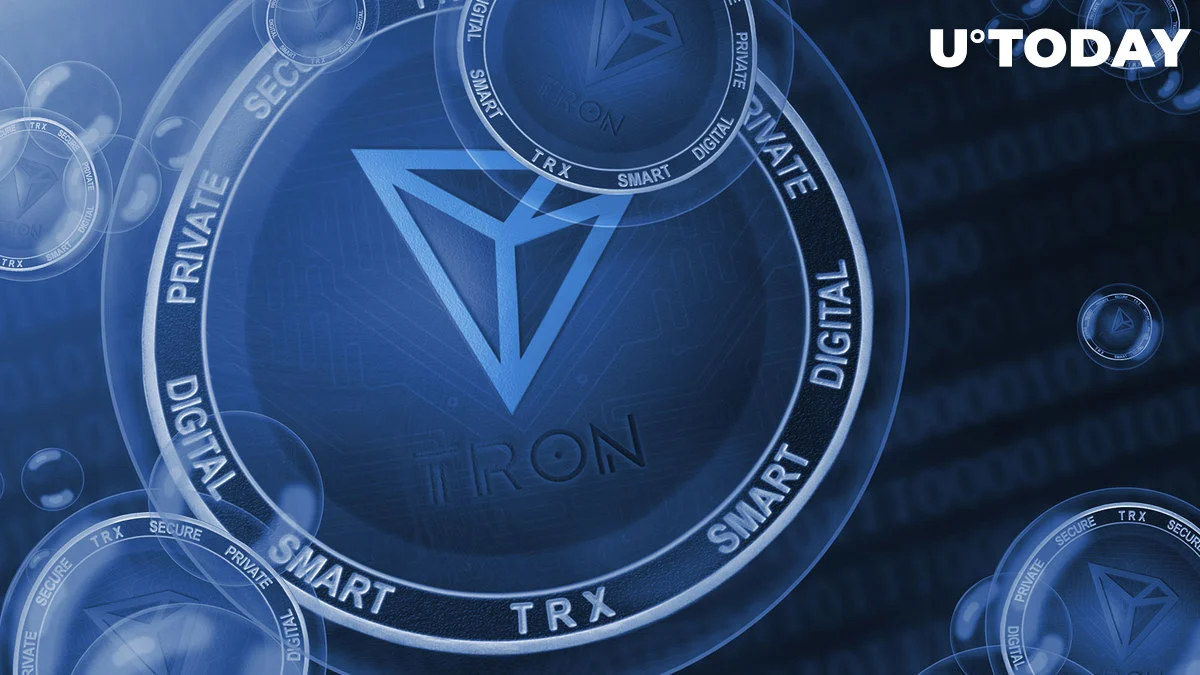 The Justin Sun-founded cryptocurrency Tron (TRX) has had a significant price boost over the past three days, with its futures seeing a value increase of almost 10%. Following a period of instability sparked by rumours about Justin Sun's potential arrest and the demise of USDD, a Tron-based algorithmic stablecoin, this bullish behaviour indicates the first significant upswing for TRX in recent weeks.
However, something peculiar is going on in the background despite this nice price increase. Blockchain analytics company MistTrack reports that in only the last two days, addresses linked to the well-known cryptocurrency exchange OKX have moved almost 194 million TRC-20 USDT to the Kraken exchange.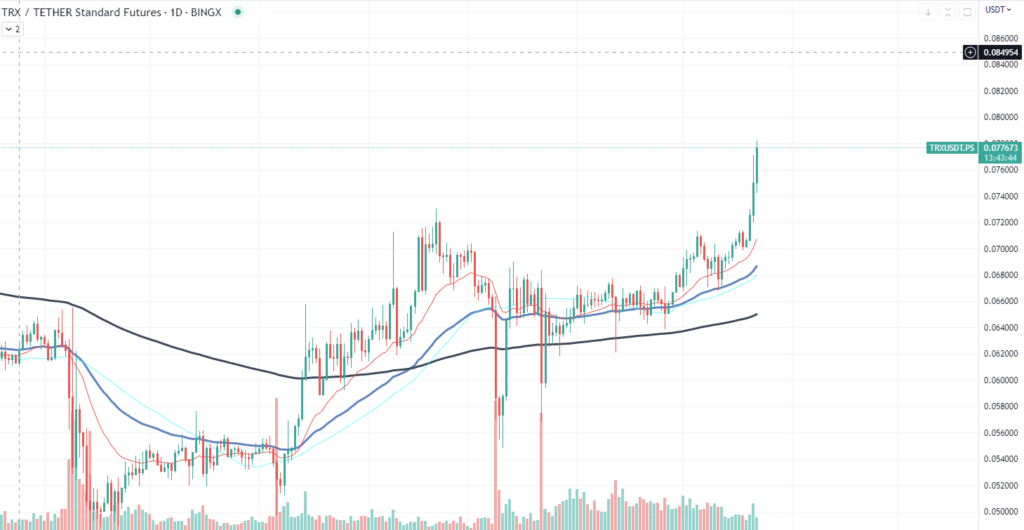 In order to put this recent two-day volume into perspective, similar transactions between these exchanges reached over 264 million TRC-20 USDT for the month of May, which means that these recent two-day transfers constitute a staggering 73.5% of the whole monthly volume. This remarkable exchange-to-exchange movement of Tron-based USDT raises concerns about possible market manipulation or a future big move for TRX.
In recent weeks, the TRX market has been on a roller coaster. The collapse of USDD coupled with rumours about Justin Sun's impending legal issues caused Tron's native blockchain to go through a difficult time. These events had a detrimental effect on the price of TRX, but the current price increase has brought much-needed respite to TRX owners.
However, there is a sense of uncertainty due to the continual transfer of significant sums of TRC-20 USDT between exchanges. These kinds of significant transactions have a big impact on a cryptocurrency's price and trading volume. Even though transfers of money between exchanges are common, attention should be paid to the size and timing of these transactions, especially given the recent spike in TRX's price.