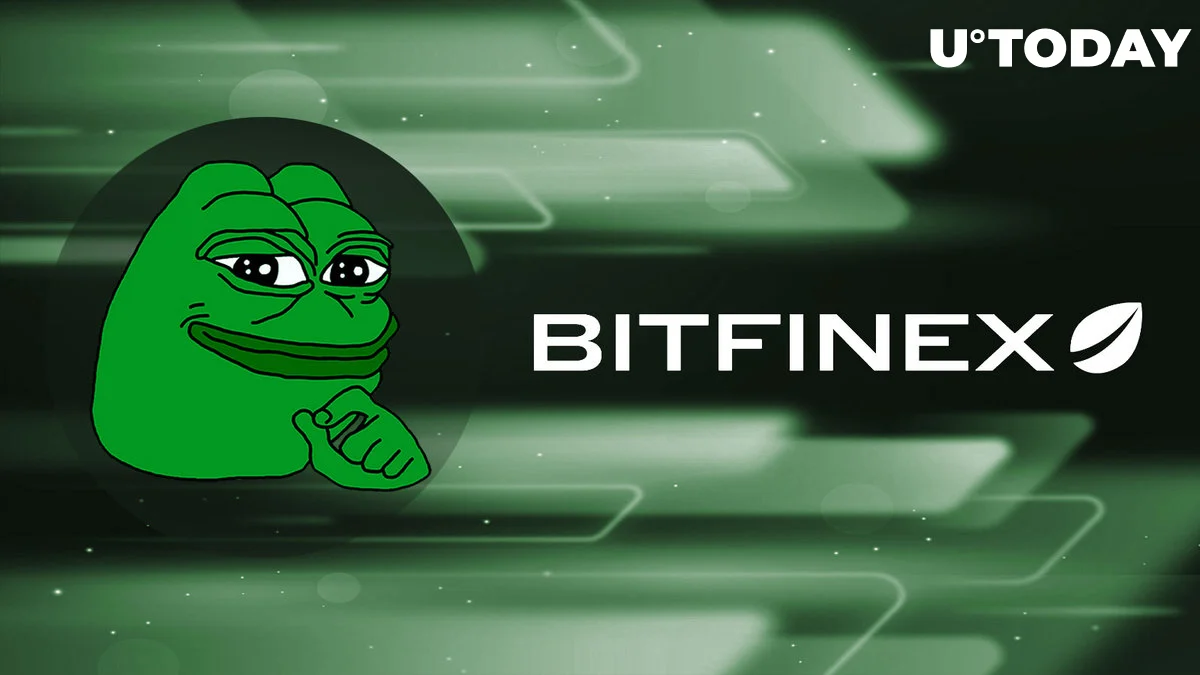 Pepe (PEPE), a cryptocurrency with meme inspiration, has been added to Bitfinex's portfolio of tradable assets.
PEPE, a token that honours the well-known online meme Pepe the Frog, was introduced a little more than a month ago.
The declaration made by Bitfinex late last night marks a significant development for PEPE, moving it closer to wide acceptance.
PEPE, which was founded in April 2023, gained popularity swiftly and at one time had a market worth of $1.8 billion. Its developers hope to compete with the two most well-known meme currencies, Dogecoin (DOGE) and Shiba Inu (SHIB).
The innovative strategy of the meme coin and the vast appeal of meme culture have helped it carve out a position in the very competitive cryptocurrency industry. The listing of PEPE on Bitfinex comes as the token's popularity is growing quickly.
U.Today said that Bitfinex had earlier stated that PEPE deposits will begin to be accepted on May 22. Two days later, the trade started.
To attract traders, the platform has also announced a fee reduction programme that offers market makers free costs and market takers an alluringly low rate of four basis points.
The development highlights Bitfinex's calculated decision to capitalise on the meme currency craze and demonstrates the growing validity of meme tokens in the larger crypto trading environment.