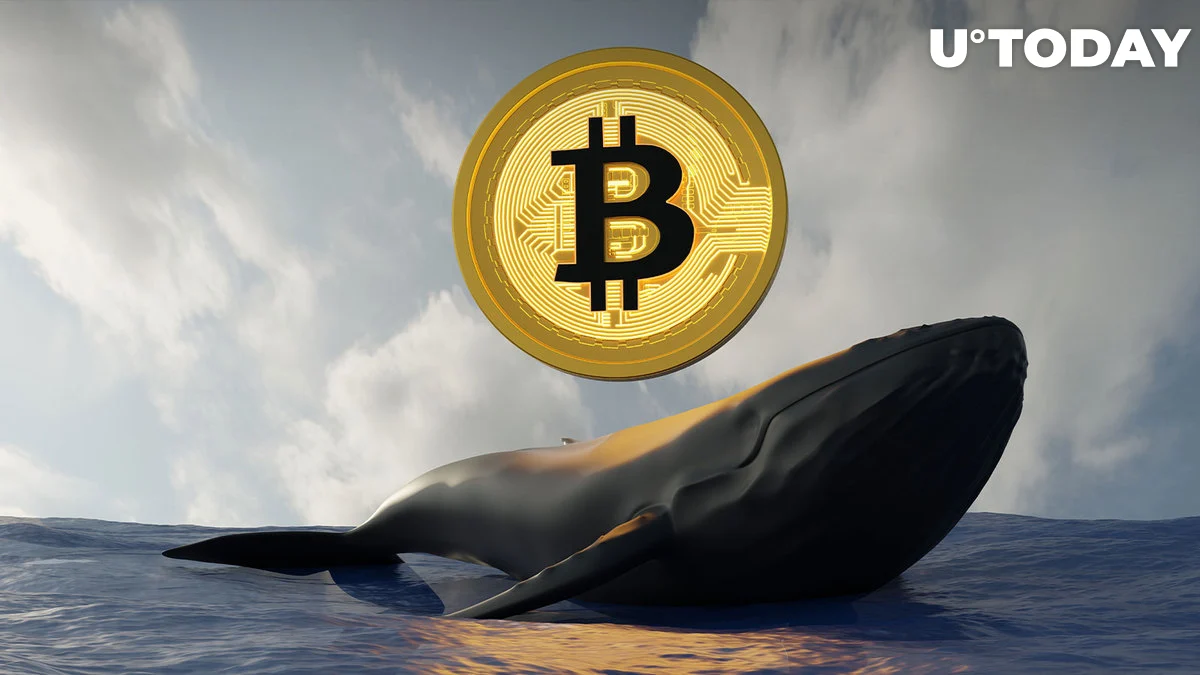 Bitcoin has produced three sizable red candles in the last day. BTC has decreased by almost $1,000, or 3.20%, since May 23.
According to Whale Alert, over a billion dollars' worth of Bitcoin has been exchanged between now and then using anonymous wallets.
$1.13 billion in Bitcoin shoveled in identical lumps
Six enormous BTC transfers were detected by Whale Alert in the last 24 hours. Five of them each held 5,405 Bitcoins, but the pages detailing these transactions reveal that each transfer also contained an extra 1,800 Bitcoins, totaling 7,206 Bitcoins.
The identical amount of Bitcoin was exchanged in the sixth transaction. The initial five transactions were place between the exact same two wallets. A total of 43,236 BTC Bitcoins worth $1,137,910,989 were moved.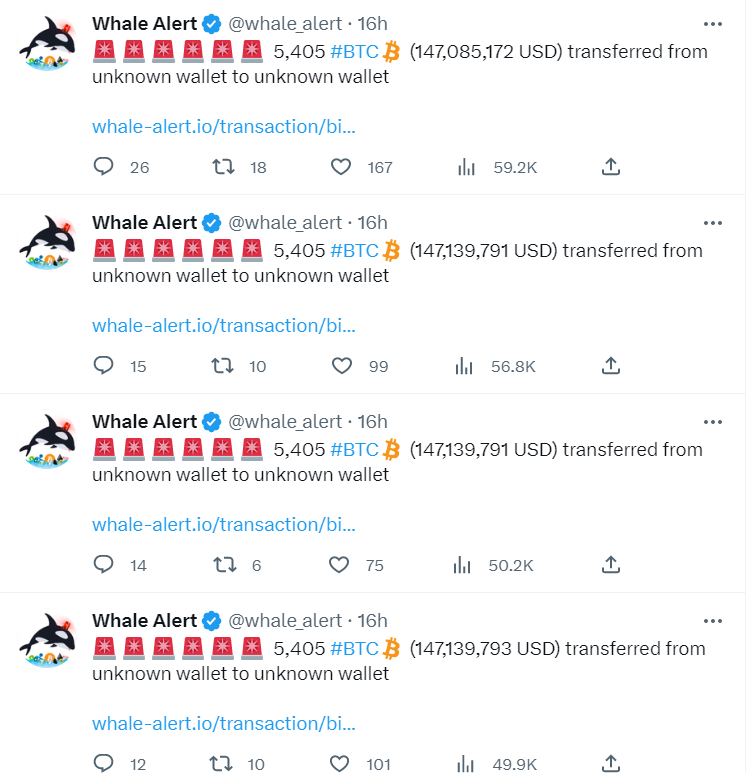 Peter Brandt says key BTC pattern is forming
Peter Brandt, a knowledgeable veteran trader who specialises in commodities trading, tweeted earlier today to inform his followers that he had noticed a significant pattern developing on a Bitcoin chart.
In a tweet, Brandt discussed a pattern known as a "pennant" or "flag." It has short-term negative ramifications, he claimed. Traders frequently use these patterns to forecast future market movements of an item.
Brandt asserts that if this tendency holds true in this specific instance, Bitcoin may continue to decline.
Small investors keep flowing into Bitcoin
Investors continue to pour money into Bitcoin as it continues to trade at a discount. The number of nonzero BTC wallets has risen to an all-time high of 47,051,028 according to statistics provided by the analytics firm Glassnode.
The BTC of older investors is not being sold. Another tweet from Glassnode indicates that the total number of Bitcoins held in HODL or lost has reached a five-year high of 7,723,545.537 BTC.