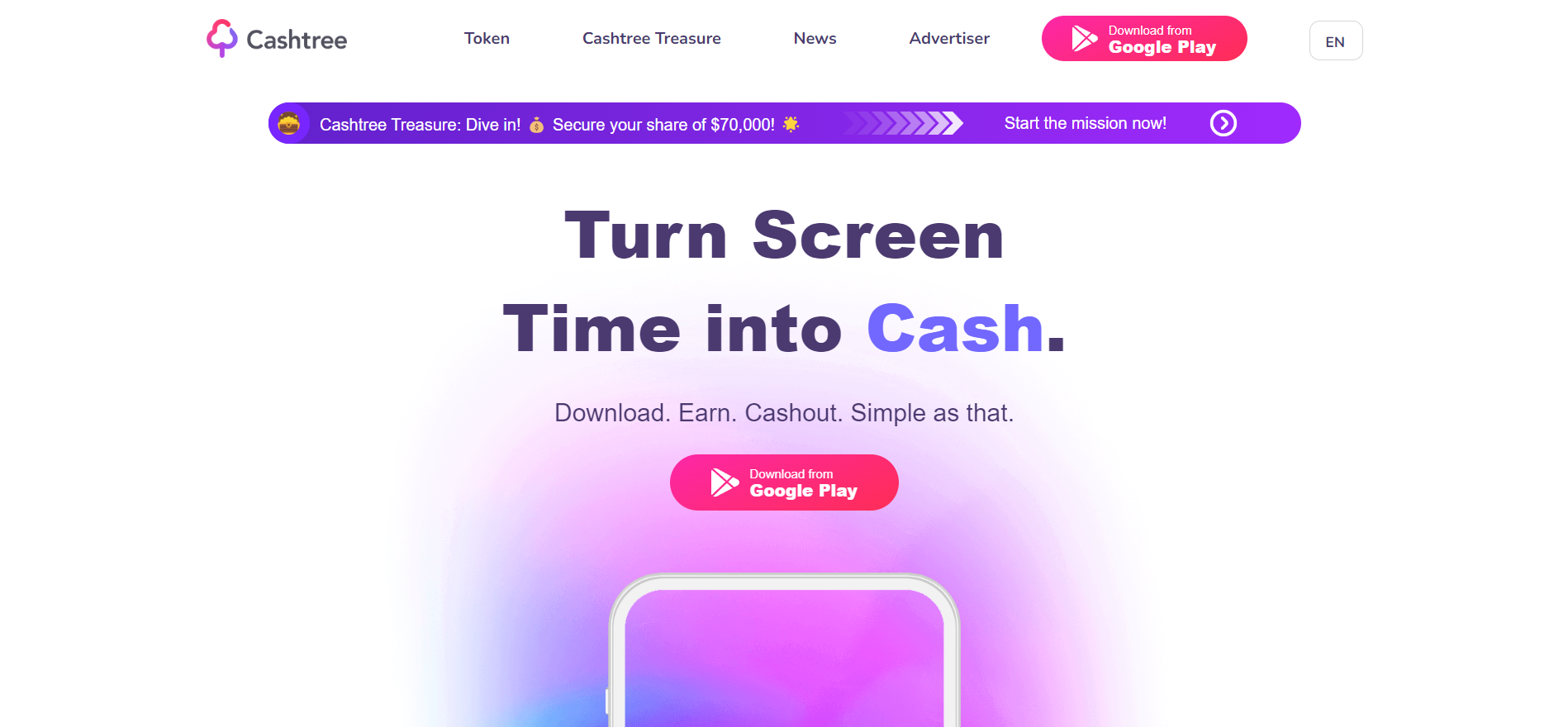 About Cashtree Token
Cashtree Token is the #1 'mission-to-earn' platform in Indonesia, with over 20 million users since 2015. By completing tasks and watching ads, users can enjoy various benefits and earn rewards. With the natively integrated Token (CTT), it has transitioned into a blockchain-based rewards application, offering various benefits and utilities, and aiming to be a gateway to the crypto world in Indonesia and beyond. CTT will seamlessly onboard users into web3, where they can enjoy loyalty programs, GameFi, and financial services built on crypto rails.
Users can earn CTT by participating in various activities and events within the Cashtree app, without incurring any costs. Missions in the Cashtree app involve advertising campaign placements from advertisers, implying a natural token demand from advertisers on the Cashtree platform.
Cashtree Token provides users with a low-risk introduction to cryptocurrency while offering real-world value through the ecosystem. As a CTT holder, you can also enjoy various benefits, such as weekly giveaways and raffles with high-value prizes during the token launch period, token & NFT airdrops for upcoming projects, and boosted rewards for completing tasks on the Cashtree mission-to-earn platform.
The Simplest way to Earn Money from your phone
Everyday Apps, Extraordinary Rewards!
Earn money with your phone, just for using your everyday apps. It`s easy!
Cash OutYour Way
Choose from a variety of cash out options. Your earnings, your choice!
Irresistible Offers Await
Enjoy fantastic offers from our partners, adding more value to your earnings!
Embark on Your Free Crypto Journey
No upfront investment. Earn, trade, and thrive in the crypto world with Cashtree Token (CTT).
Welcome to the Crypto Gateway
Discover CTT, your free ticket to the vibrant world of cryptocurrency, all within the Cashtree app.
Earn Without Investment
Engage with the Cashtree app, accomplish tasks, and earn CTT – no investment necessary.
CTT – Your Key to Crypto Ecosystem
CTT isn't just a token; it's your access pass to a world of cryptos, NFTs, and much more.
Cashtree App: The Crypto Launchpad
Start your crypto journey risk-free. Enter the on-chain world, explore NFTs, trade with CTT!
Cashtree Token Features
A Seamless Transition
For those new to cryptocurrency, Cashtree Token serves as a perfect starting point. It demystifies the complexities, allowing users to comfortably transition from traditional digital platforms to the vibrant blockchain world.
Exclusive Perks for CTT Holders
Ownership of CTT isn't just symbolic; it unlocks a world of exclusive benefits. From unique NFT airdrops and enhanced reward rates on the mission-to-earn platform to exciting giveaways during the token's launch period, being a CTT holder is akin to holding a VIP pass.
A Catalyst for Blockchain Adoption
The isn't just about earning; it's about educating. It aims to bridge the knowledge gap, guiding the uninitiated into the transformative world of blockchain, primarily focusing on Indonesia and the expansive SEA region.
More than Just a Token
CTT represents a paradigm shift. By investing in it, stakeholders support the visionary move to a blockchain-anchored advertising model, where attention, the most precious of modern commodities, finally finds its true value.
Collaborative Growth
The approach is holistic. Intertwining advertisers, users, and the intrinsic value of attention fosters an ecosystem where all parties benefit. As advertisers invest in CTT, users earn, creating a synergistic growth cycle and value creation.
Bottom Line
Since 2015, Cashtree has rapidly established itself as Indonesia's go-to mission-to-earn platform with over 20 million users, thanks to its unique offering that enables them to earn rewards by completing tasks or engaging with ads. Its phenomenal success can be attributed to this innovative model which rewards users by giving them an incentive to complete tasks or watch ads.
The integration of blockchain and introduction of CTT represent a promising step toward an exciting future where digital rewards and crypto services play a pivotal role in shaping how we interact with the digital world. Boasting an impressive track record and forward-thinking approach, The stands to revolutionize rewards and crypto landscape not only in Indonesia but globally; their journey holds great promise for those searching for innovative ways to interact with web3 ecosystem.