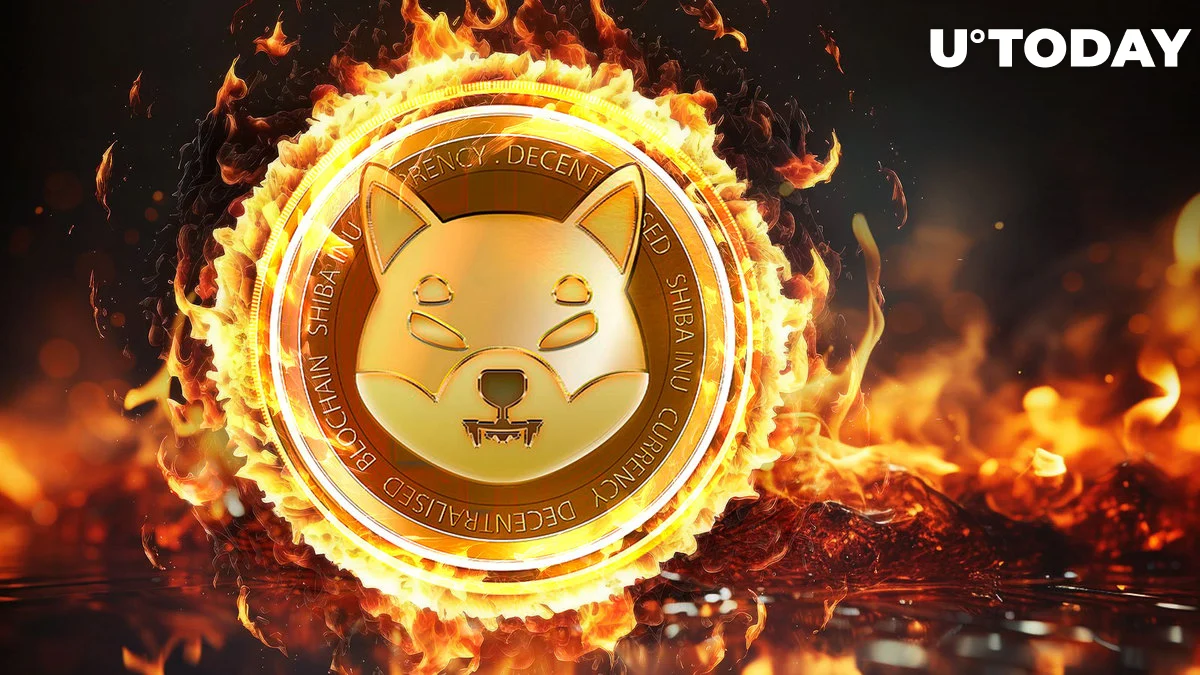 The SHIB army is still making every effort to drive up the price of its preferred meme coin. Only by continuing to purchase and burn SHIB will the SHIB community create a demand for and scarcity of this canine coin.
The combined efforts of the SHIB army over the last 24 hours have resulted in the combustion of around 50 million Shiba Inus. Shibarium has since hit a significant milestone, which could have led to the SHIB burns.
Bags of SHIB burned within day
According to a recent X post from the Shibburn tracking site, a total of 44,049,556 SHIB tokens have been delivered to dead-end wallets in the previous 24 hours, taking them permanently out of circulation. This much SHIB required eight transactions to burn.
https://x.com/shibburn/status/1702532964041597021?s=20
Shiba Inu burn rates have increased by 11.43% as a result of this. According to the same data source, this is around six times lower than a hike recorded by Shibburn on Thursday, when the burn rate increased by 62.66%.
Shibarium arrives at new milestone
The Layer-2 solution Shibarium managed to hit a new utility milestone earlier this week, on Sept. 13, when the volume of daily transactions climbed to a startling 200,000. The number of daily transfers decreased to 183,840 on the day after that, leaving that high point behind.
At this point, there have been more than 2,600,000 transactions total.
All transactions on Shibarium are powered by the Bone Shibaswap (BONE) token, which acts as the platform's "gas token." SHIB developers set aside a portion of the BONE used to pay for transactions, and when that portion's value exceeds a particular threshold, it is converted to Shiba Inu and burnt.
The SHIB community tweeted hopes that billions of Shiba Inu will be burnt on a monthly basis once the Layer-2 solution is deployed when the introduction of Shibarium was still in the planning stages.
Now, the more projects that adopt Shibarium, the better for SHIB burns, since more projects on this blockchain imply more transactions will be done, which would also mean more fees and, thus, more SHIB tokens to finally be transferred to unspendable wallets for all time.
The second-largest meme currency by market size, SHIB, showed an increase of 3.20% over the previous day. The price of this meme currency has increased overall by 1.87%, despite a little price decline that came after. At the time of writing, SHIB is trading at $0.00000736.