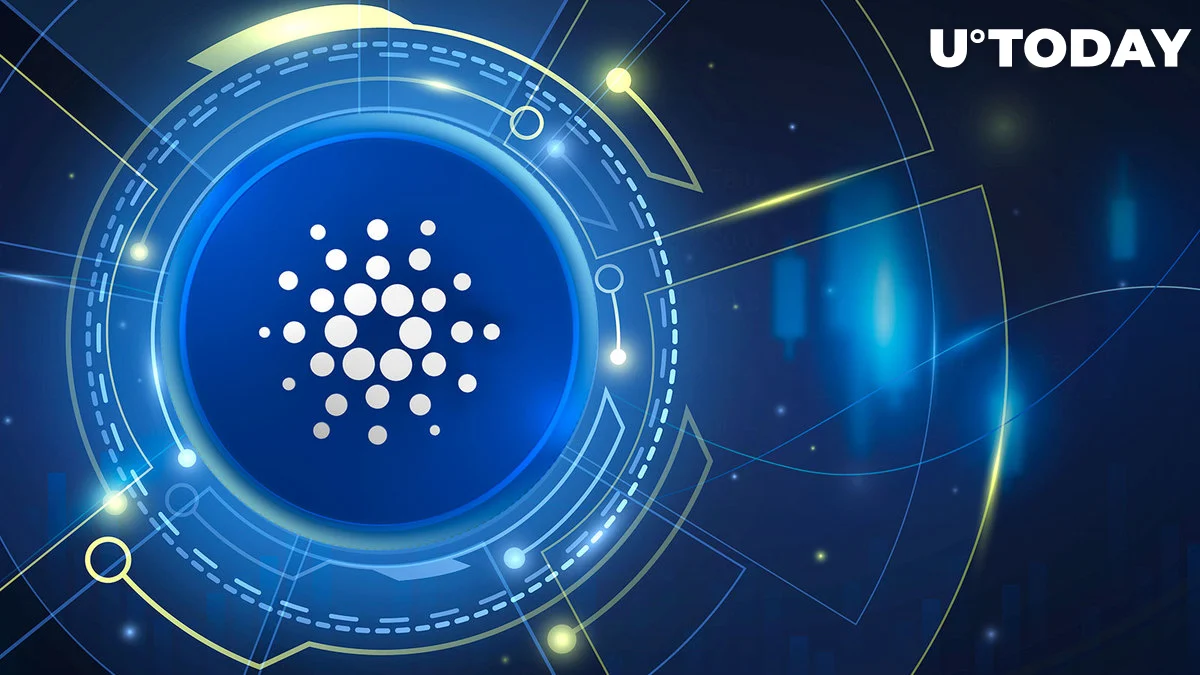 On its daily chart, Cardano, the eighth-largest cryptocurrency by market value, is expected to produce a significant pattern. The reason behind this is that the moving averages on the daily chart are positioned to cross in a few days.
In the short to medium term, the crossover's characteristics may have a big influence on the price movement.
When the daily moving average (MA 50) crosses over the daily moving average (MA 200), a golden cross is formed. This might be interpreted as the end of the negative market momentum.
When the daily MA 50, the short-term moving average, crosses below the MA 200, the long-term moving average, on a chart, it is called a death cross.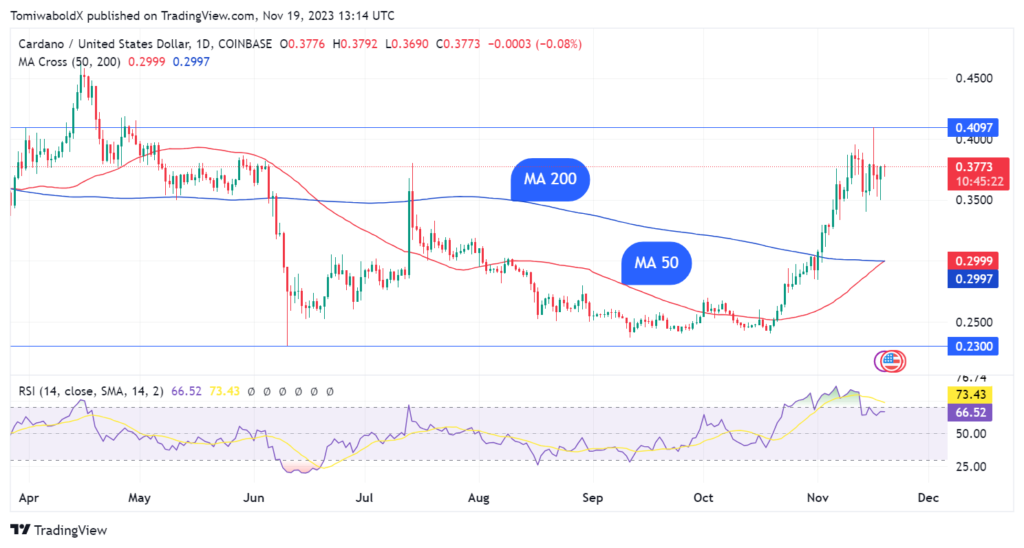 Despite its ominous name, the death cross is not a market milestone to be afraid of. Most death crosses, according to market history, often portend a short-term comeback with returns that are above normal.
As of this writing, ADA has increased by 4.77% to $0.375 over the previous day. Early on Sunday, Cardano experienced an 8% increase as bulls built on the previous day's surge that saw ADA reach $0.378.
Before reaching a roadblock today, bulls propelled the ADA price to intraday highs of $0.379 today. Positively, Cardano is up against a barrier of $0.409, which if surpassed, will lead to another surge.
Cardano's current consolidation tendency, according to cryptocurrency specialist Ali, uncannily resembles the 2018–2020 cycle. Should this be the case, ADA may cross over the resistance level at $0.45 during the first week of December. If this occurs, according to Ali, the upswing might push ADA to $0.75 by late December.
The Cardano network has achieved a significant milestone by surpassing 9 million native assets. There are presently 9,056,490 native tokens on the Cardano blockchain, with 81,047 different minting policies, according to pool.pm statistics.