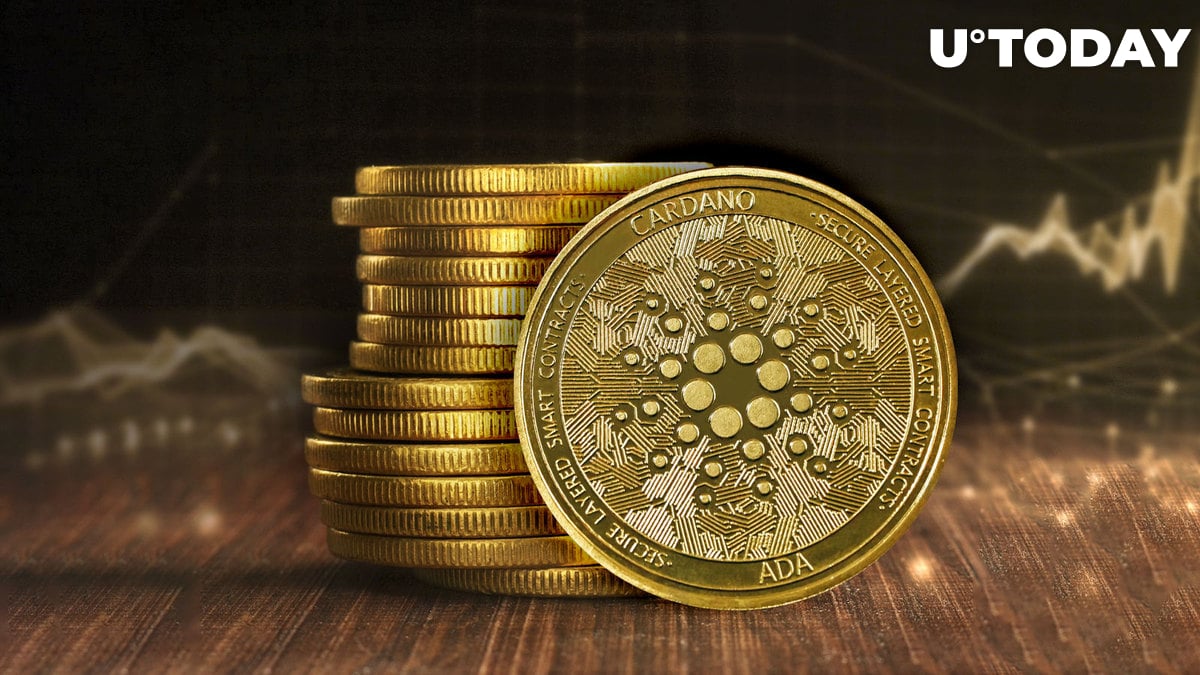 On its daily chart, Cardano (ADA), the eighth-largest cryptocurrency by market value, has created a golden cross.
A bullish indication known as a "golden cross" has been confirmed by Cardano's daily moving average (MA) 50 crossing above the MA 200.
Because a golden cross points to a future long-term bull market, traders are watching to see if Cardano can continue its recent upswing. Since the weekend, Cardano's price has increased, and if today finishes in the green, it might be the third day in a row of increases.
After months of gloomy trading, ADA started to rise in price in mid-October after a death cross pattern appeared in June of this year.
It's interesting to note that Cardano had a surge to highs of $0.38 following the formation of its death cross in June, before bears took over. This history makes one wonder if bulls can continue on their current upward trajectory and implies that the ADA could see a short pullback before continuing to rise.
What's next for price?
The lengthy tail on the candlestick indicates that Cardano's ADA significantly recovered from lows of $0.35 on November 18. The current high of $0.3996 was reached by the bulls, and the high of $0.409 is the next goal. This barrier might be overcome by bulls, and Cardano could rise to $0.46.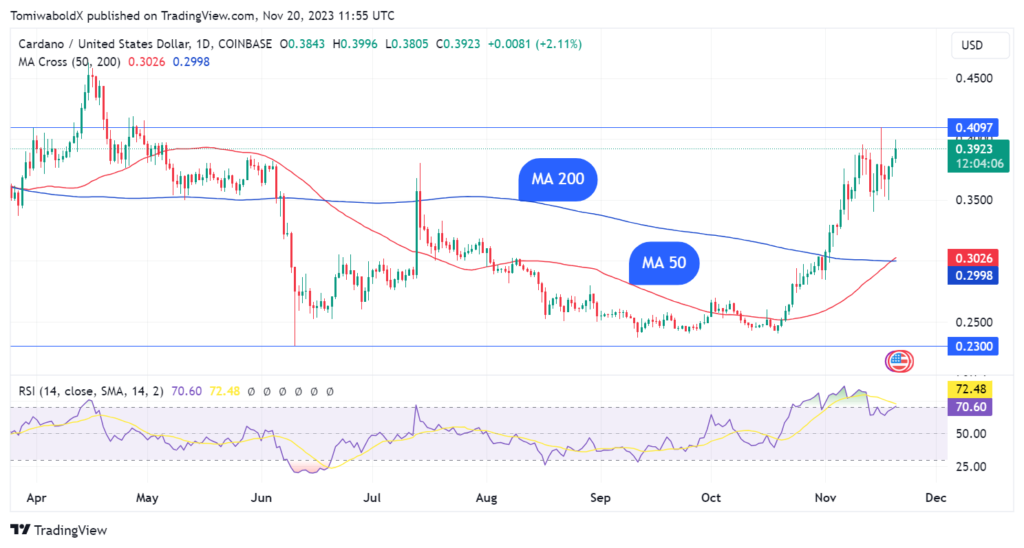 Rather, a price decline below $0.35 will likely lead to a further dip below $0.32. This pattern implies that the price of ADA could stay in the $0.24–$0.38 region for some time.
As of writing, the value of ADA has increased by 6.16% over the previous day to $0.395. The value of the cryptocurrency has increased by 6.79% during the past week. The most recent CoinShares report states that investments in digital asset investment products witnessed $176 million in inflows last week, continuing an eight-week trend of weekly inflows. Inflows were made for Cardano as well as other cryptocurrencies