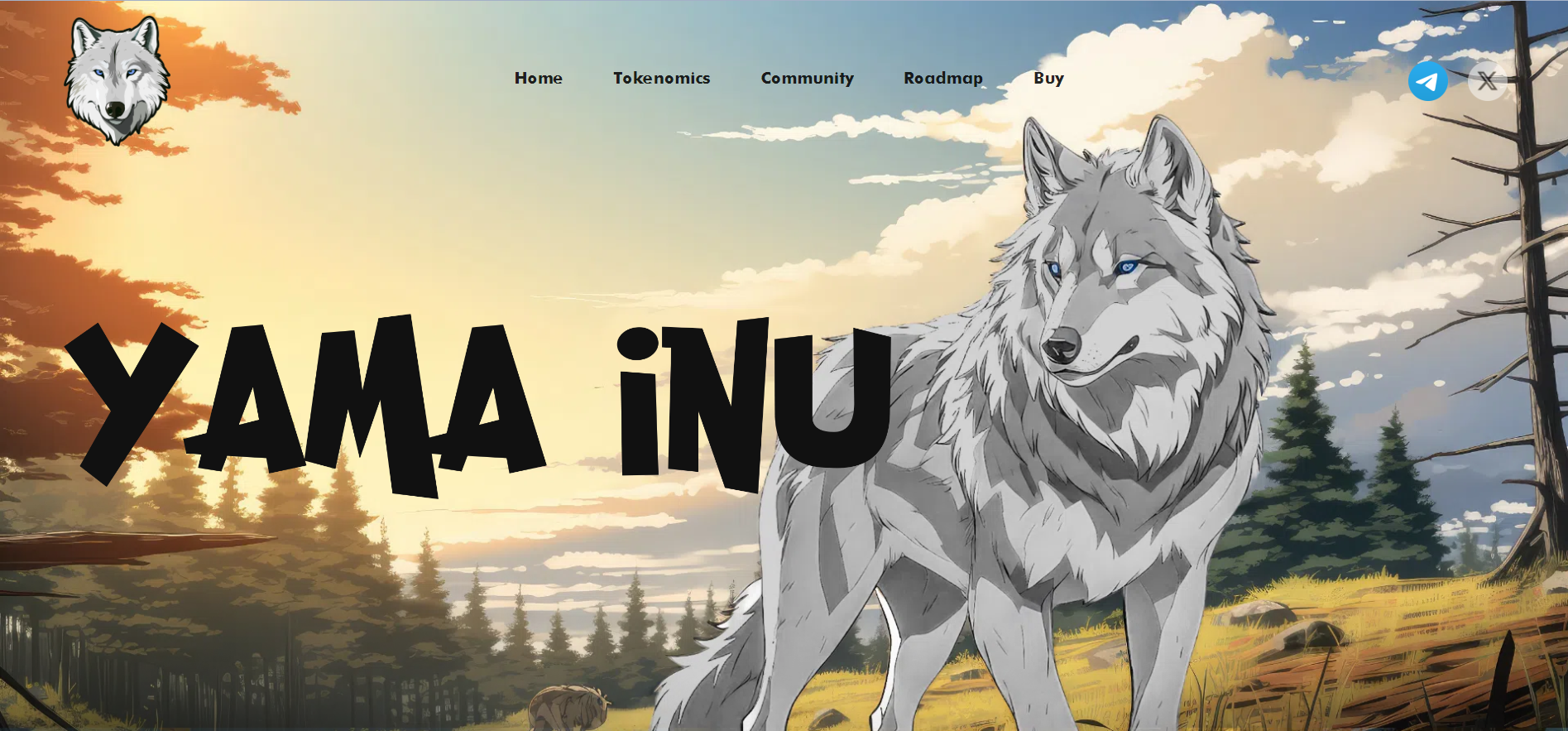 About YAMA Inu
YAMA Inu ($YAMA) is an intriguing meme token that draws its inspiration from the realms of ChatGPT and Midjourney, blending AI utilities with captivating graphics. This token took its maiden flight into the crypto world on September 4, 2023, thanks to the diligent efforts of a team based in the United States of America.
Operating on the Ethereum blockchain, YAMA Inu is a fully community-driven token, emphasizing inclusivity and engagement from its holders. The token's journey doesn't end there; it has now spread its wings to various trading platforms, including Uniswap, MEXC, and Bitget, providing users with opportunities to engage in its unique ecosystem and explore the fascinating world of AI-infused meme tokens.
How It Works
YAMA Inu ($YAMA) operates on the principles of decentralized finance (DeFi), leveraging its unique blend of AI utilities and eye-catching graphics. It all begins with its launch on September 4, 2023, driven by a dedicated team based in the United States of America. Built on the Ethereum blockchain, The embodies the spirit of a full community token, putting decision-making power and governance in the hands of its holders.
The token's accessibility has been expanded with listings on popular cryptocurrency exchanges like Uniswap, MEXC, and Bitget, allowing users to trade and engage in the vibrant YAMA Inu ecosystem. This meme token stands as a testament to the ever-evolving landscape of blockchain technology, marrying creativity with community-driven governance to create a unique and exciting investment opportunity.
YAMA Inu Tokenomics
Total Amount:1 Billion
Smart Contract:0x66a3a58f812d0f433daaf1d96e14fd72d1d03d67
100% community tokens
95% of which provide initial liquidity to uniswap and the remaining 5% as liquidity for a centralized exchange when the number of token holding addresses reaches 10,000. No project side, full dao governance.
YAMA Inu Features
AI-Driven Concept
This is an AI-inspired meme token inspired by ChatGPT and Midjourney that incorporates its distinctive identity with AI capabilities as well as eye-catching graphics into its identity.
Launch Date
This token first entered circulation on September 4, 2023, initiating its journey in the world of cryptocurrency.
US-Based Development Team
This is being created and overseen by a team based out of America, adding another layer of trust and transparency into its operations.
Ethereum Blockchain
This is designed on top of the Ethereum Blockchain, taking advantage of its robustness, security and established infrastructure as one of the premier blockchain platforms available today.
Community-Driven Governance
The token acts as an open and participatory community token that empowers holders to actively take part in decision making processes for its growth and direction.
Trading Accessibility
$YAMA can be traded on popular cryptocurrency exchanges such as Uniswap, MEXC and Bitget to provide users with ample opportunities to buy, sell and trade the token.
Unique Meme Token
This is an engaging and entertaining investment option thanks to its combination of AI-inspired elements with meme token characteristics that makes it stand out among its counterparts in crypto.
Innovative Approach
By fusing AI and graphics technology with blockchain technology, YAMA Inu represents an unconventional take on cryptocurrency that will appeal to both tech enthusiasts and meme lovers.
Final Words
Conclusion YAMA Inu ($YAMA) stands out in an ever-evolving world of cryptocurrency as an innovative meme token, taking inspiration from ChatGPT and Midjourney to seamlessly incorporate AI utilities and stunning graphics into its identity. Launched on September 4, 2023 by a dedicated team from the United States of America, They operates on Ethereum blockchain to ensure reliability and security for its holders.
As a full community token, its holders can actively contribute towards its governance and development process. The presence on top cryptocurrency exchanges such as Uniswap, MEXC and Bitget makes it accessible to a wider audience, giving enthusiasts the chance to explore how AI, graphics and blockchain technology come together within meme tokens.
Furthermore, its wide availability provides investors with ample opportunity to experience its exciting combination of AI technology with graphics and meme tokens within meme tokens – an intriguing combination that makes meme tokens highly sought-after among enthusiasts of meme tokens. Finally, its versatile offerings make an engaging venture within crypto space which caters for various interests and investment preferences alike!