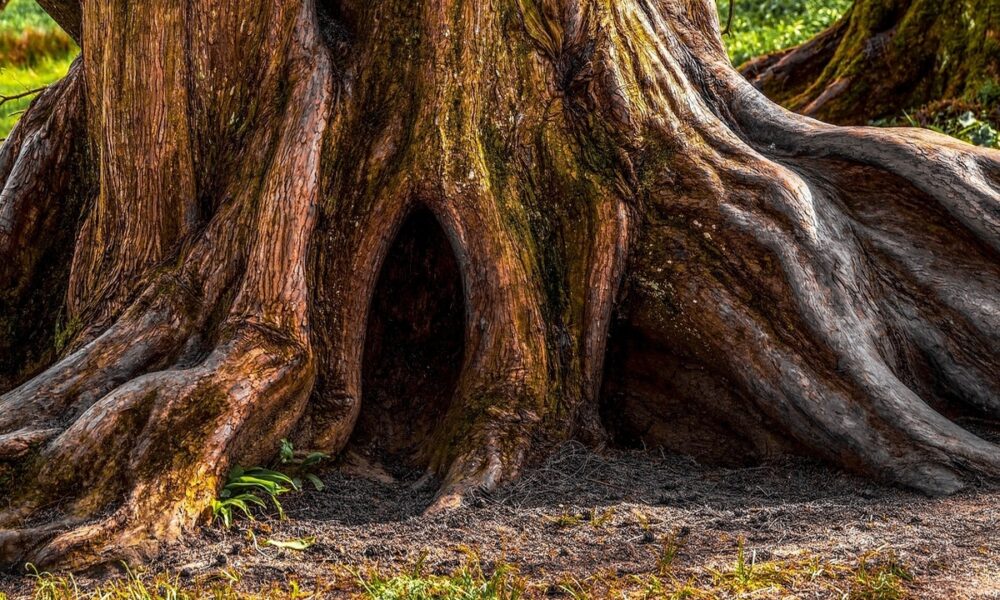 The folks in the crypto space have invested millions of dollars in pixelated images, alluring monkeys, and static rocks. The latest project to get significant traction of late, however, has managed to go one step further. "Loot" offers images that encapsulate plain text on a black background in the form of NFT.
The aforementioned Ethereum-based project has already bagged the first rank on OpenSea in terms of trading volume. Oddly, other top NFT projects including CryptoPunks and Mutant Ape Watch Club have seen less than half of Loot's volume in the past 24 hours.
What's more, Loot's floor price too was fairly high [11.6 ETH] when compared to other top projects in the market. Simply put, this means that the lowest price someone is willing to sell a loot bag for is 11.6 ETH. The same was worth over $45.61k, at press time.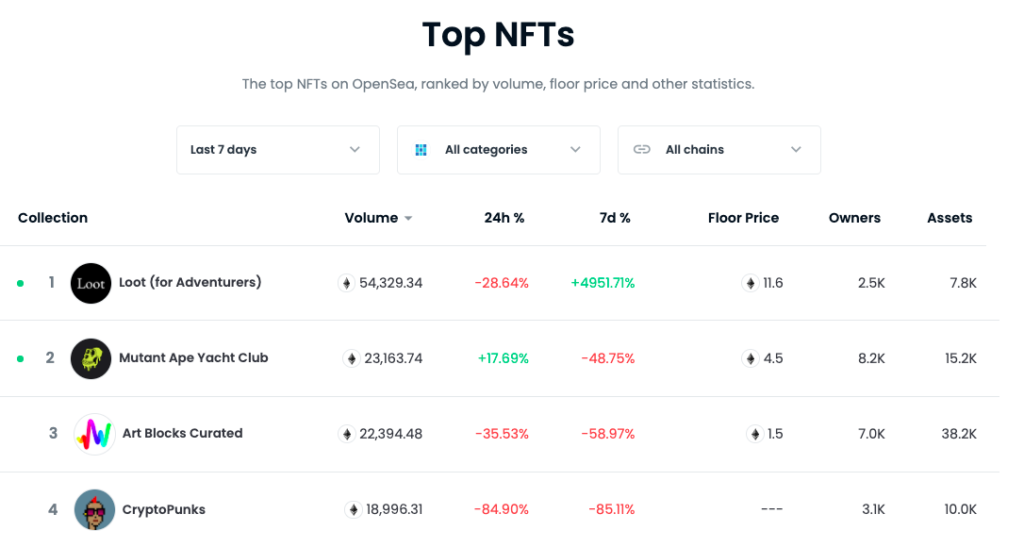 How it all started
Loot was launched by American entrepreneur Dom Hofmann on August 27. He created a system where NFT collectors could spend money to create 'Loot bags' of unique items, with only 8,000 bags ever to be made.
It includes eight traits that make up an adventure gear bag. Rare items, apart from the usual likes of weapons and armors, are listed one below the other on the list.
Now, even though the project has no actual artwork or games, its price has started to skyrocket, mostly due to its rare nature. In fact, as per data from Dune Analytics, the all-time-high sale value of a particular bag stood at around 250 ETH at press time.
The project is notably decentralized and people are completely free to create, sell and trade what they own. What's more, when the founder shared the contract to mint a Loot bag on launch day, zealots minted all the bags within a span of three hours. No typing costs were incurred either. Only the gas license fee from the Ethereum network had to be paid for the transaction.
For its part, the gas fee saw significant spikes, climbing up to 1429 gwei this week. The same can be seen from the attached table.

Interestingly, another item that is being built on top of the project is a currency called Adventure Gold. With a market cap of over $ 313 million, AGLD was trading at $ 4.48 at the time of writing. For now, the HODLers of the ten-thousand tokens are using it to vote on storylines and other governance features.
However, a host of Loot HODLers have already started selling their parachuted AGLDs. Looking at the recent traction garnered, AAVE's founder Stani Kulechov also touched upon the possibility of listing ALGD on the lending platform. His tweet noted,
"Adventure Gold as a loan asset on Aave would be drugs."
Does it have a scope?
At this point, one might question – What's the actual point of a list on a plain black background? Well, Ethereum founder Vitalik Buterin already has it covered. According to him, pretty much anything that anyone creates can exist in a particular ecosystem. However, what matters most is how well other people are inspired by it.
In Buterin's words, the Loot project "is right."
Well, as long as the hype remains, Loot has the potential to give back to the Ethereum ecosystem. However, the market would not be able to hold up when the bottom falls.