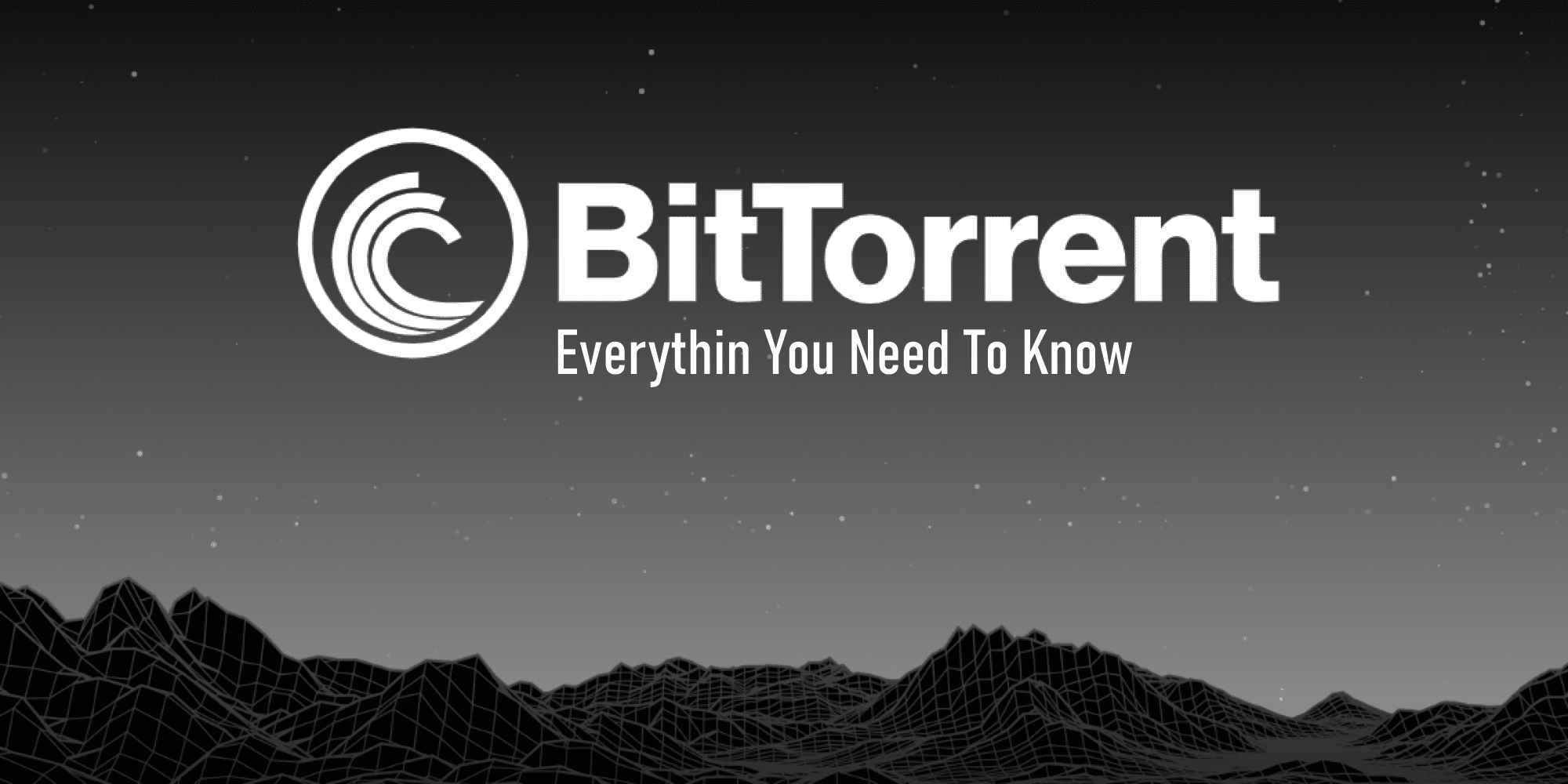 When the BTT token launched, it quickly became a topic of conversation. The project's hype and success led to all 20 million tokens being sold out in 15 minutes – raising $7 million USD at just about any price you could imagine. What is this BitTorrent (BTT)? We'll give an overview on how it works as well as some information that might help your understanding if its value continues rising or not after reading through our guide.
What is BitTorrent (BTT)?
BitTorrent, a name might seem familiar to many internet users today. It's a peer-to-peer communication protocol for file sharing with a community of over 100 million internet users. The protocol was launched by BitTorrent, Inc., an American company founded by Bram Cohen and located in San Francisco, CA. After the acquisition of the whole BitTorrent platform by the Tron Foundation, this step was followed by a recent introduction of the BitTorrent cryptocurrency that the protocol implements as a monetary incentive. So, to understand the BitTorrent Token (BTT), at first, you have to be aware of some fundamentals about the original BitTorrent network, and what is BitTorrent used for.
How Does BitTorrent (BTT) Work?
BitTorrent is the largest decentralized file-sharing protocol. Similar to the Blockchain network, BitTorrent shares some characteristics such as multiple administrative organs, users' protection through randomly generated lines (which allows to hide their identity), and the decentralized sharing system with no central entity. Here's how the BitTorrent protocol works:
The hosted files within BitTorrent protocol, which are known as torrents, are being split into several pieces so the BitTorrent users can download them more efficiently.
BitTorrent network implements a quick and cheap P2P file sharing between uploaders (called as seeders) and downloaders.
When you download a particular file through BitTorrent, you actually receive separate pieces of that file from many seeds. And the whole network of seeders and downloaders for a particular file is called a swarm.
The distributed structure of BitTorrent allows you to upload and download huge files in a cheap and efficient way with reducing internet congestion. But it should be noted that the BitTorrent network requires seeds to survive.
BitTorrent has become distinguished in the cryptocurrency industry after launching the BTT coin which is powered by the TRON platform. As the BitTorrent Token (BTT) was created to be the official coin of BitTorrent. Now, after we have gotten a solid knowledge of BitTorrent, let's head into the BitTorrent Token and what is BTT coin.
BitTorrent (BTT) Token
BitTorrent Token (BTT) is a TRC-10 token as it is a part of the Tron blockchain, while most tokens are ERC20 as they are based on Ethereum blockchain. And this makes sense when considering that the BitTorrent company itself is owned by the founder of Tron, Justin Sun (as part of a $140 million acquisitions deal). Hence, the BTT altcoin is targeting those people who use file-sharing services in the network.
Adding BTT token increases the chance that the familiar protocol creates a token-based economy for bandwidth and storage resources on the current BitTorrent network, which in turn allows the network participants to capture the value of sharing bandwidth and storage. Users are aware of the challenges including slow download and over-time unavailable files. Therefore, creating incentives for them to share enables the token to provide faster download and longer useful life for the entire network. The primary use case of BitTorrent token is to continue seeding files on the BitTorrent platform. However, BTT can also be used for other purposes such as for speculation, investment, and just as a normal digital currency.
BitTorrent (BTT)'s Pros & Cons
Pros
The BTT coins contribute to improving the BitTorrent ecosystem.
It targets an extremely large user base.
Offering additional BitTorrent features to the platform's users with providing a way to earn money through sharing distributed content and seeding.
Enabling users to download files with higher speed by spending a small amount of BTT tokens.
Cons
Nothing can guarantee that BTT token will speed up the BitTorrent network.
Most of the turnout comes from crypto investors, not BitTorrent users. However, the project is under development and the BitTorrent team hopes to make a bridge connecting between the crypto industry and torrent users.
Well, all of this might be clear enough! But the question arises: how does BitTorrent manage its tokens to achieve the stated goals? Let's take a look at the following chart to understand.
BitTorrent (BTT) Speed
With BitTorrent (BTT) Speed, the download speeds on peer-to-peer networks can get faster and become more readily available. Download optimization using BitTorrent Speed will vary depending on the number of people using the file and the number bidding with tokens. You can be part of the BitTorrent community now. Whether you are looking for downloading files or sharing files and seeding to earn BTT tokens.
Final Words
BitTorrent (BTT) provides almost a quarter of the online content global distribution and it handles what is estimated 3.35% of all worldwide internet traffic. However, this will not be crucial to the success of the BTT token project. Users, as a consequence of the emerging of the getting files alternative way, delete the files causing the speed reduction of data transfer. But, the TRON team alongside the BitTorrent team is working in full swing in order to scale up the BTT adoption and provide services targeting those millions of users, whose number increases steadily over time.