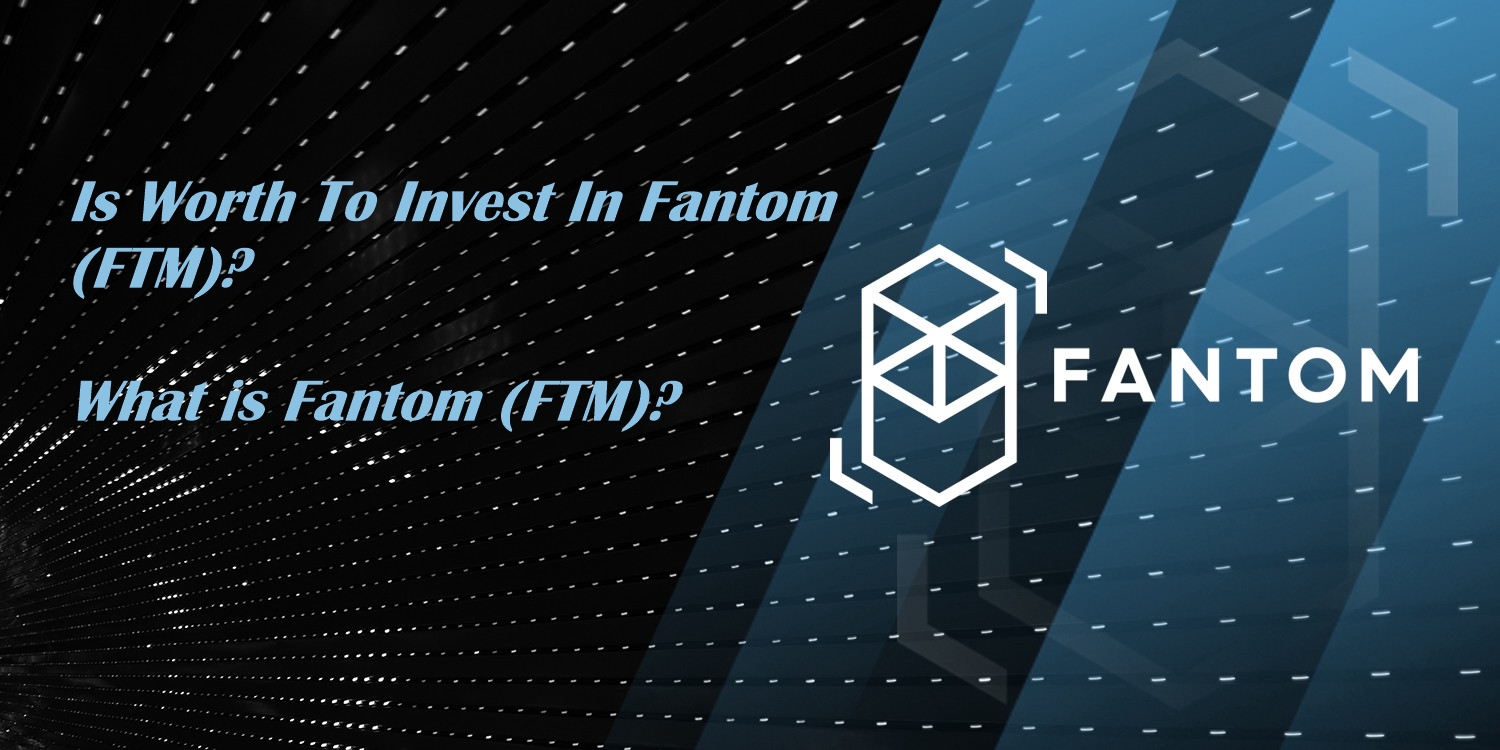 For those who follow the latest trends in cryptocurrencies, you will know that Fantom (FTM) is one of today's most popular coins. With prices hitting an all-time high and people spending more than ever before on these digital currencies throughout this past year (and some say it's not over yet), there has been no better time for investors than right now with "Fantom Coin."
So, is worth to invest Fantom (FTM)? what is Fantom? Depending on your knowledge and experience as a cryptocurrency investing, you may have other relevant questions about Fantom investing. Here, we will attempt to answer all the important questions you may have and help you make a sound decision about the currency.
What Is Fantom (FTM)?
Fantom (FTM) is a directed acrylic graph (DAG) smart contract platform that allows users and developers to create decentralized apps (Dapps) and non-fungible tokens (NFT). It is a decentralized, permissionless, and open-source cryptocurrency platform that provides advanced smart contract functionalities.
Fantom has been described by some as an Ethereum-killer. Of course, the platform and its native currency are not as popular or as valuable as Ethereum. The name was only coined because Fantom has built a reliable blockchain from the scratch, and the blockchain is a worthy alternative to Ethereum. In fact, it offers advanced smart contracts, which makes it very attractive.
A Brief History of Fantom (FTM)
To fully understand why Fantom is unique, you need to know a bit of its history. Fantom as a project was started by a South Korean scientist, Dr Ahn Byung Ik. He started by creating the Fantom Foundation and bringing in several helpful hands to build the blockchain from the scratch.
One of the reasons behind the success of Fantom is the quality of the team Dr Byung gathered. Some of the prominent names in the team include Michael Kong, who served as the CIO and later assumed the position of CEO when Dr Byung stepped down. Andre Cronje, the founder of Yearn.Finance and a prolific DeFi developer, was also a prominent figure in the team, serving as its DeFi architect.
What Makes Fantom (FTM) Unique?
From the onset, the Fantom Foundation set out to build a network that will be a worthy alternative to Ethereum. They started by creating an entirely new consensus mechanism that works great for DeFi and related services. Fantom offers what is best described as advanced smart contracts. It is an improvement on what Ethereum offers. The scratch-built consensus mechanism, which is simply called Lachesis, offers higher capacity than what is obtainable from the traditional proof-of-stake (PoS) algorithm. Transactions can be finalized in less than two seconds.
Is Worth to Invest in Fantom (FTM) ?
With what we've discussed so far, it is easy to conclude that Fantom is a good cryptocurrency. Of course, it has an incredible blockchain and the native currency has achieved a lot in just about three years of existence. But does it mean it is a great decision to invest in Fantom? You should never feel coerced to invest in a coin. This is one of the reasons we try to avoid giving "yes" and "no" answers. There are a few things you can consider before deciding to invest or not to invest in Fantom and we will highlight them soon.
Is Fantom (FTM) Safe?
The first important thing to consider before deciding to invest in a cryptocurrency is security. You want to make sure that the asset you intend to buy is issued by a secured platform. That is one key element that determines the security of your investment.
There are many other ways Fantom keeps its network secured. For instance, it removes leadership among network participants, this way, low-cost attack risks are avoided. Even staking is properly secured to allow users to earn incentives with zero risks.
Overall, Fantom is well secured and investing in Fantom (FTM) is a very safe way to get into cryptocurrency investing. The network has never been hacked, and there are no complaints or lawsuits threatening its long-term performance.
Why You Should Invest in Fantom (FTM)?
The Fantom Foundation has the right team to run the platform and reach great heights.
The Fantom blockchain is unique and wonderful.
Fantom uses a unique consensus mechanism that improves scalability, decentralization, and security.
Fantom offers advanced smart contracts, which makes it an attractive platform for DeFi.
Fantom is flexible and provides solutions that make it applicable for different industries.
Fantom has been recognized as a worthy alternative to Ethereum, meaning it will attract developers who can create projects that will help grow the network further. It is also Ethereum-compatible.
The Fantom token is properly designed with multiple versions that make them easier to use across other platforms.
Fantom (FTM) has performed really well, considering that it is a new crypto.
FTM is still a cheap cryptocurrency, meaning you can start investing with little capital.
Fantom is one of the fastest networks in the cryptocurrency universe, finalizing transactions in a matter of seconds at a minimal cost.
Bottom Line
Fantom is one of the trendy coins out there and many are buying with full force. It is always important to seek expert opinion before investing in any coin. Here, we have discussed what Fantom is, its viability as an investment option, as well as the best place to buy FTM. We strongly believe you have enough information to make a sound decision about the coin and its place in your portfolio.