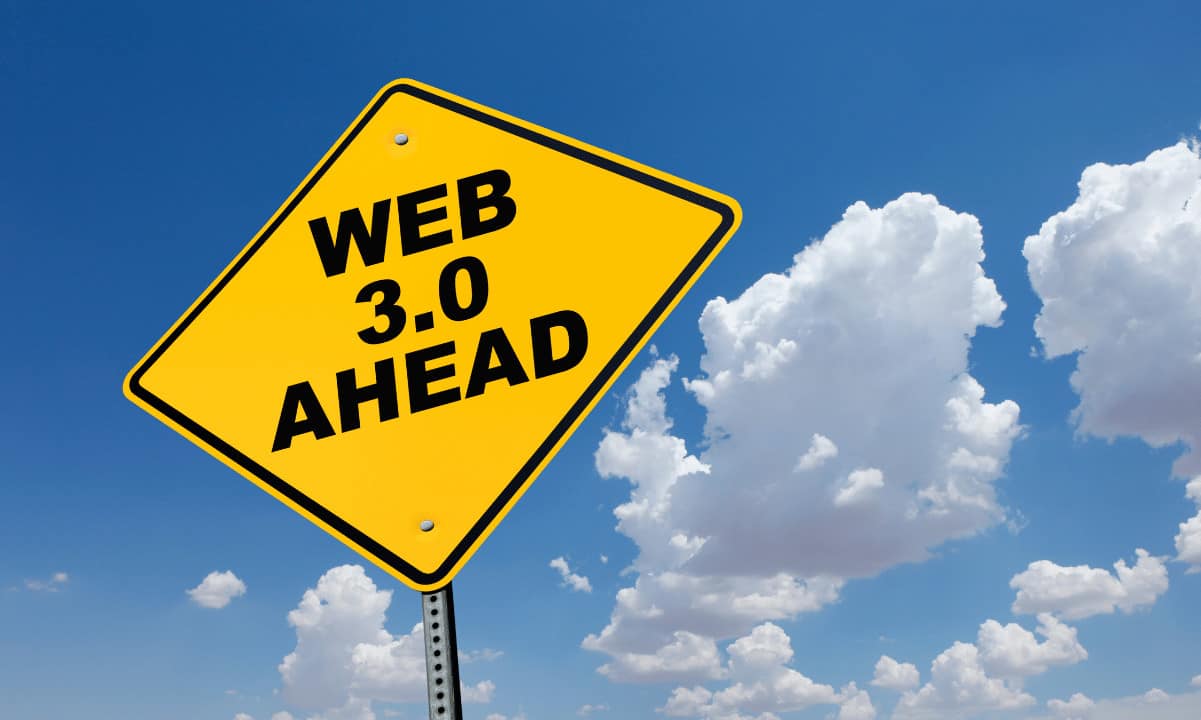 A recent report from Electric Capital Developer shows that more and more developers are getting involved in the decentralized tech space. The 2021 article shows that $ 100 billion worth of smart contracts were stuck in Web.3.0 project platforms.
$100 Billion Controlled by 1,000 Developers
DeFi projects which rarely record remarkable success are also among the focus of the study. Among the most intriguing aspect of the data leads to some centralization, as the majority of the funds are in projects that are controlled by 1,000 developers.
The statement, released earlier this week, drew its conclusions from about 500,000 coding projects on Github with 160 million commits. The paper describes Web 3.0 as the fastest growing niche in the decentralized sphere and states that the demand for such developers is at an all time high.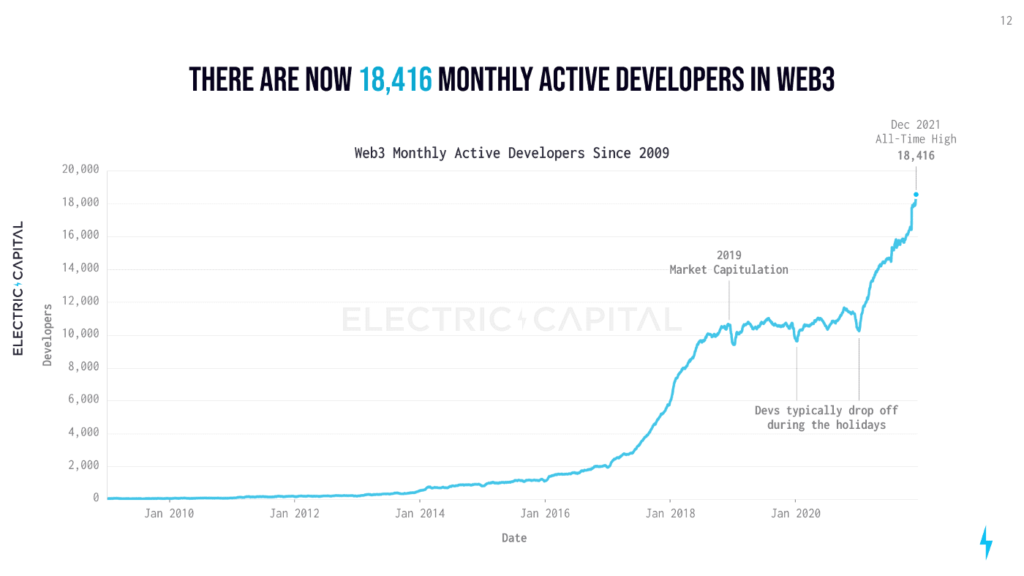 More Developers Are joining Web 3.0 Projects
The information available through the study shows that 18,000 active developers made monthly commits to open source crypto-related Web 3.0 projects in 2021. Interestingly, 34,000 new developers got involved in the same year. This is set a new ATH record, as the graph above illustrated.
He further observed a 65% increase in developer involvement in Web 3.0 projects, which also shows a significantly higher affinity with the industry in 2021.
Some of the most notable projects that have seen an influx of commits due to enhanced interest from developers are Bitcoin and Ethereum. Others with noticeable involvement of coders are Polkadot, Solana, Cardano, Cosmos, BSC, and Polkadot. These have more than 250 developers working on their codebases every month.
The concept of Web 3.0 or the decentralized internet has intrigued developers ever since decentralized technology became a trend. However, few projects like Polkadot have been able to create convenient channels through the interoperability of blockchain networks.
This has shown the practicality and possibility inherent in the concept despite the skepticism of critics such as Elon Musk, who believes that the prospect of a decentralized internet is more of a marketing buzzword.