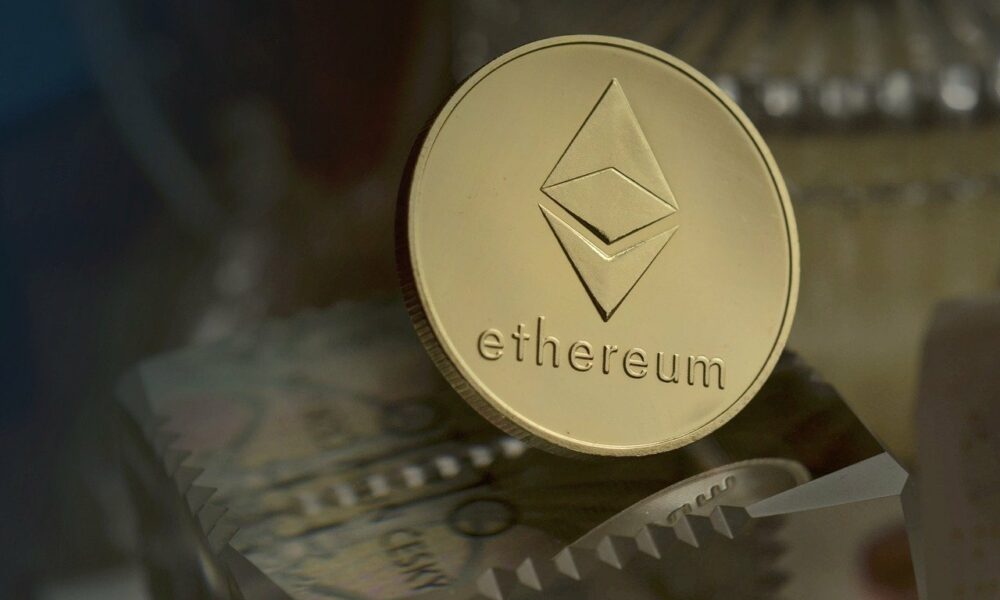 The previous year was undoubtedly one of the major breakthroughs for the Ethereum network. Well, not just in terms of development activity, but also its adoption as the best smart contract platform in the industry. This growth can notably be attributed to the large-scale emergence of the DeFi and NFT sectors. This represented billions of dollars in transaction value as well as thousands of new users.
A case in point is the NFT marketplace OpenSea, which reached a new all-time high in monthly Ethereum trading volume on 17 January by soaring past the $3.5 billion mark. Similarly, the total value locked (TVL) in Ethereum smart contracts has also jumped from $27 billion to over $144 billion in the previous year, according to DeFiLlama.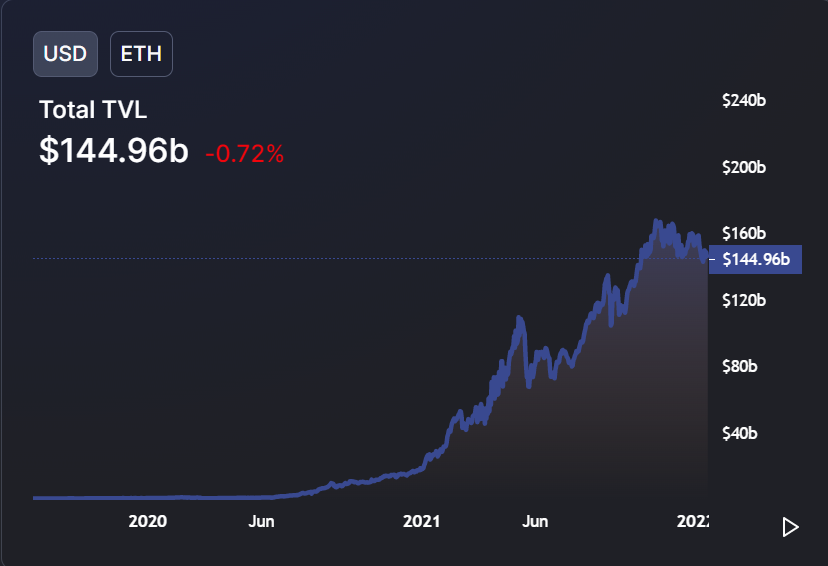 As expected, the network reaped the benefits of this increased adoption. It notably collected $4.34 billion in revenue in Q4 2021, a 1,777% spike from Q4 2020, according to the State of Ethereum report. This huge spike in network revenue is not necessarily a positive indicator. However, this means that users pay exorbitant gas fees to use the platform.
The average gas fee itself rose by 577% during the time, up from around $4.09 to $26.89.
Notably, the Ethereum community has attempted to circumvent these issues by using Layer 2 protocols such as Polygon, which provide the network scaling capabilities needed to accommodate the growing traffic. This resulted in an increase of over 11,000% in the value transferred from Etheruem to L2 scaling solutions, which amounted to over $6.8 billion at the time of writing.
The Merge to fix the surge?
The previous year also witnessed the much anticipated London hard fork, which implemented a fee-burning mechanism within the network. Bankless noted that as much as 87% of the total $4.34 billion collected in gas fees in Q4 2021 was burned through EIP-1559. This burning has had a positive effect on Ether's valuation; the Inflation Rate fell 64% from 1.13% to 0.46%.
The report further noted that while 2021 was important for the network, the current one would be even more important in terms of ecosystem-centric developments. "The Merge" is set to take place this year, where Ethereum's Beacon Chain, which already has staking capabilities, will merge with the current chain to turn the network fully Proof-of-Stake. In anticipation of this, 8,818,933 were staked at the end of Q4 2021, a year-on-year increase of 471%.
However, this might not have the much-desired effect of Ethereum's scaling capabilities, as had been expected earlier.
Ethereum developer Anthony Sassano argued the same in an earlier blog post, noting that outside of a one-minute block time fix, no noticeable change in layer gas fees. 1 should only be expected. He further noted,
"I'm actually quite worried about just how bad the fallout is going to be once The Merge happens and gas fees aren't lowered as many people are expecting them to be. I can already imagine the amount of FUD that will be spread as a way to paint 'eth2' as a failure even though The Merge will be the biggest upgrade in Ethereum's history."