Avalanche (AVAX) is at risk of breaking below a crucial support level that has been in place since November 2021. This would indicate that the trend is bearish.
AVAX has been decreasing alongside a descending resistance line since reaching an all-time high price of $147 on Nov 21. So far, the triangle has rejected the token thrice, most recently on Jan 2 (red icon).
Despite the rejection and subsequent decline, AVAX created a strong support level at the $80 horizontal support zone, which previously acted as the all-time high resistance. Combined with the descending resistance line, this would create a descending triangle, which is considered a bearish pattern.
However, it is also possible that AVAX is following an ascending support line (dashed), which would create a symmetrical triangle. This is considered a neutral pattern, so both a breakout and breakdown would be possible.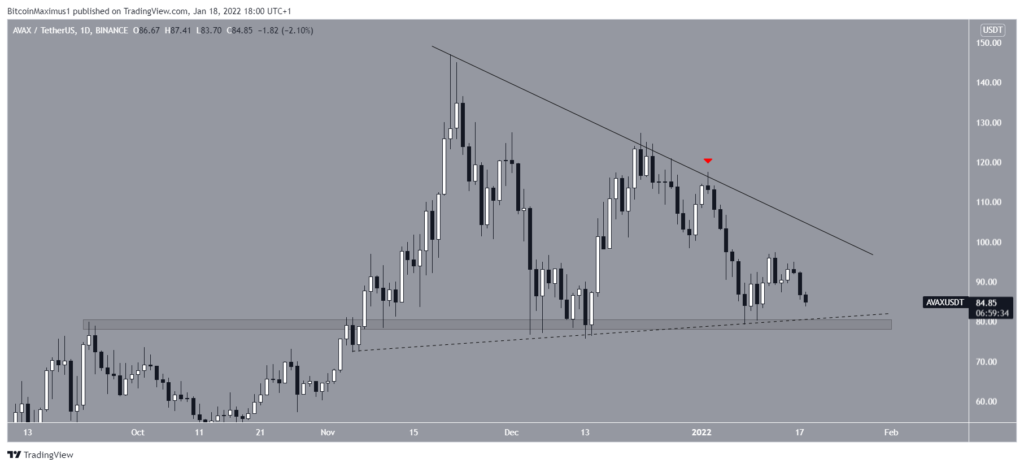 future movement
The possibility of downward movement is also supported by the readings of technical indicators, in particular the MACD.
The MACD is created by a short- and a long-term moving average (MA). Currently, both the signal line and the histogram are negative. This means that the short-term MA is slower than the long-term one. It is a sign often associated with bearish trends.
The last time this happened was in August 2021 (green circle), when the AVAX price was near $20.
Furthermore, the RSI, which is a momentum indicator, is below 50. This is also a sign of bearish trends.
In the event of a breakout, the closest support zone would be at $62. This is the 0.618 Fib retracement support level.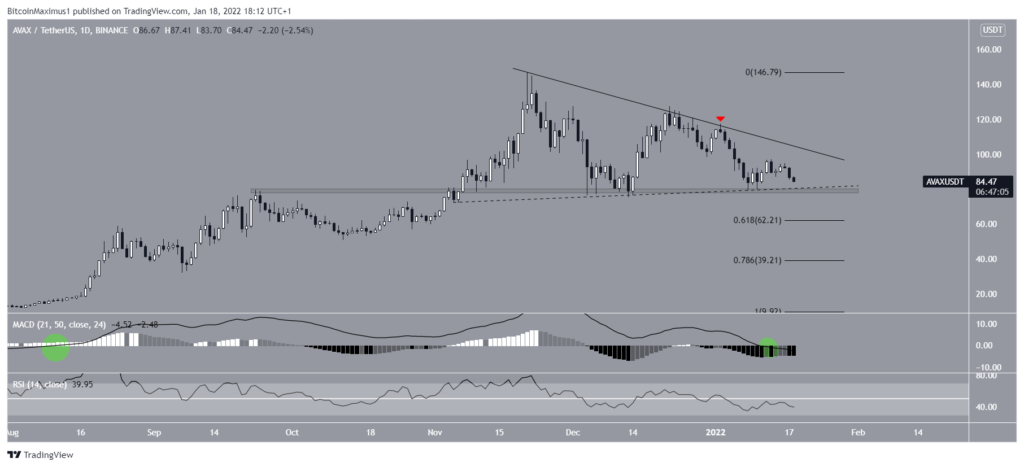 AVAX wave count
Cryptocurrency trader @CryptoTony_ tweeted an AVAX chart, stating that if the Jan 7 low holds, it is possible that the token will continue increasing towards a new all-time high.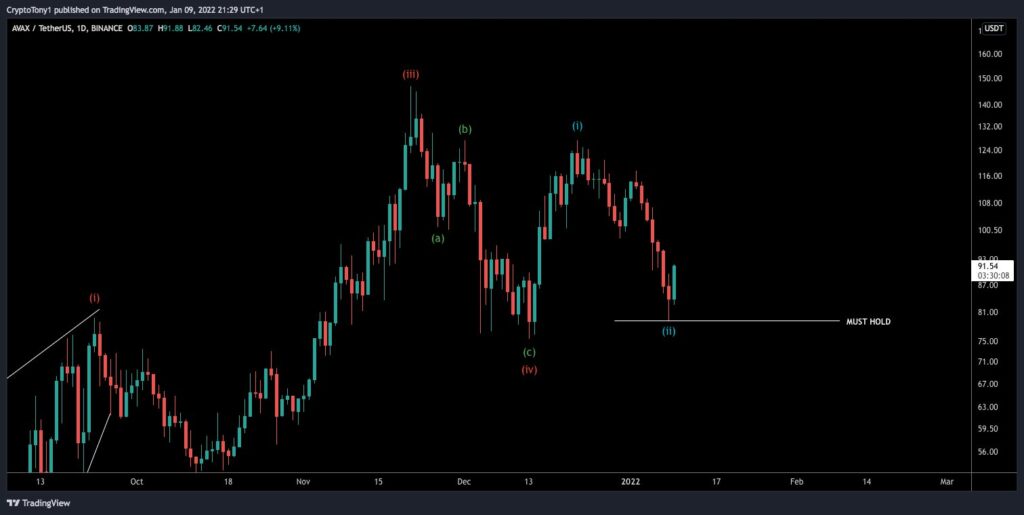 Should the correction end with the January 7th lows (red line), the ensuing rise should be a five-wave upward move. However, the increase was a three-wave pattern (highlighted).
Therefore, it is more likely that the AVAX trend is still bearish, and the token will eventually break down.