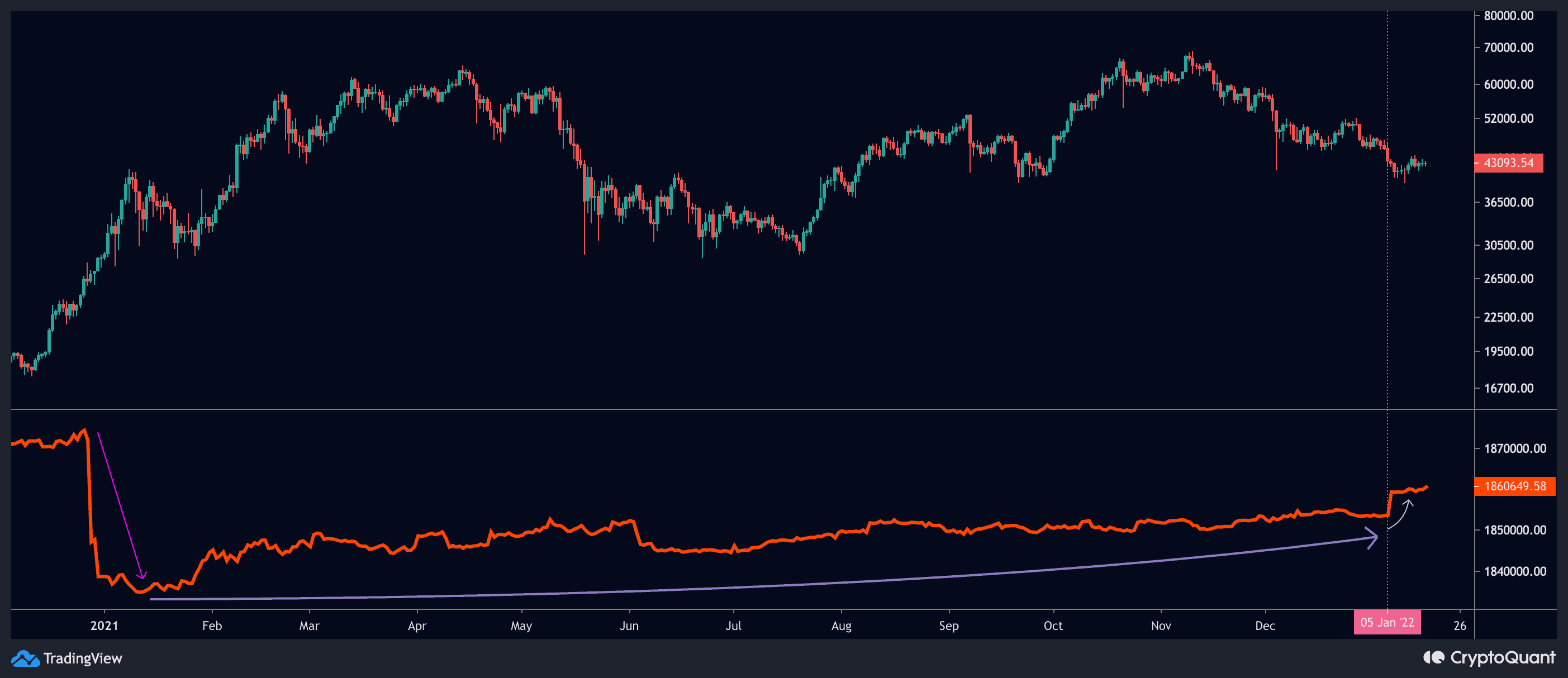 Bitcoin is currently testing a crucial support zone that has been holding the price down for several weeks. The next few days or even hours will likely determine which direction BTC will head in the short term.
While a bullish reversal is probable if the level holds, there is the possibility of a bearish breakdown, leading to another long liquidation cascade below the $40K mark.
Technical analysis
The price of Bitcoin is in a strong downtrend from the high of $69,000 during the first half of November 2021. However, it has not yet reached a low, which indicates that BTC is theoretically still in a bullish momentum.
The grey highlighted area is the critical support based on the previous price action. It has already been tested once and bottomed nicely with a huge wick, which further confirms this zone's ability to hold the price from dropping below $40K.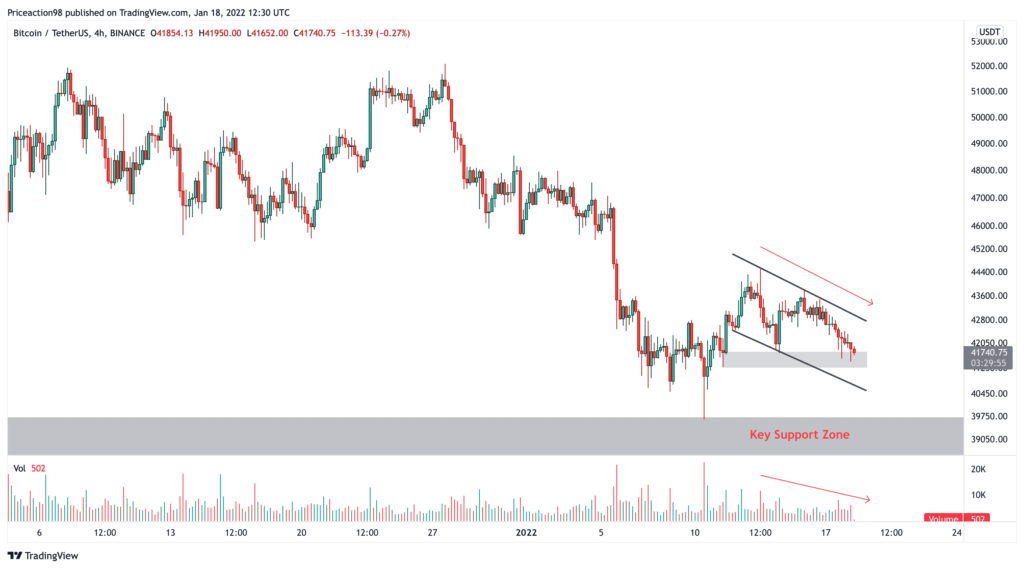 Additionally, this support zone did coincide with the last significant Fibonacci retracement level of 0.786. Highly volatile assets like Bitcoin tend to experience deep pullbacks; therefore, it is quite common for BTC to test deep Fibonacci levels.
All these signs confirm our bias that the $37-40K area serves as critical support, and if the BTC price breaks below this level, BTC will chart a lower low, and most likely, the short to mid-term bull run will be terminated.
Short term analysis
On the 4-hour timeframe, we can see price correction and the potential formation of a bullish flag following rejection by the $40,000 low level.
Interestingly, the volume is decreasing as the price is slipping, which may be bullish, indicating that the bearish momentum is weakening.
We should closely watch the reaction of the price to the current support zone on the lower timeframe as the price reaches the lower angle of the flag over the next few hours/days.
Suppose BTC loses those two potential support levels. In that case, a retest of the $37K area seems imminent, as the bulls will have to stand their ground against the selling pressure caused by retail traders and the over-leveraged longs which are getting liquidated.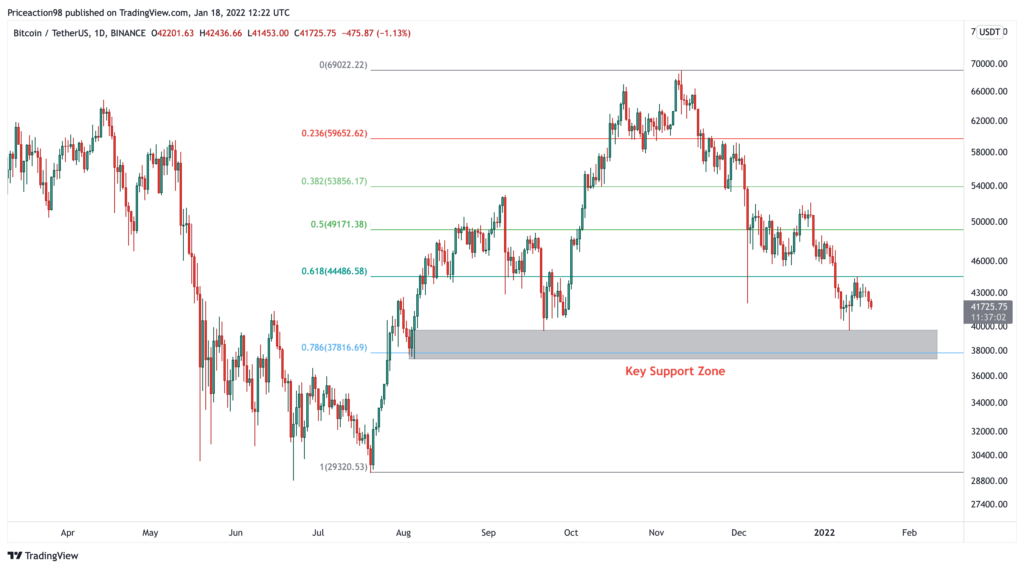 On-chain analysis
In December 2020, most bitcoin miners cashed out a considerable portion of their holdings. They changed their strategy after the price initially broke above the $42,000 mark in January 2021.
Since then, miners have begun to HODL. In early December 2021, they even accelerated their BTC accumulation. As a result, the balance of miners' reserves had recorded a six-month high.