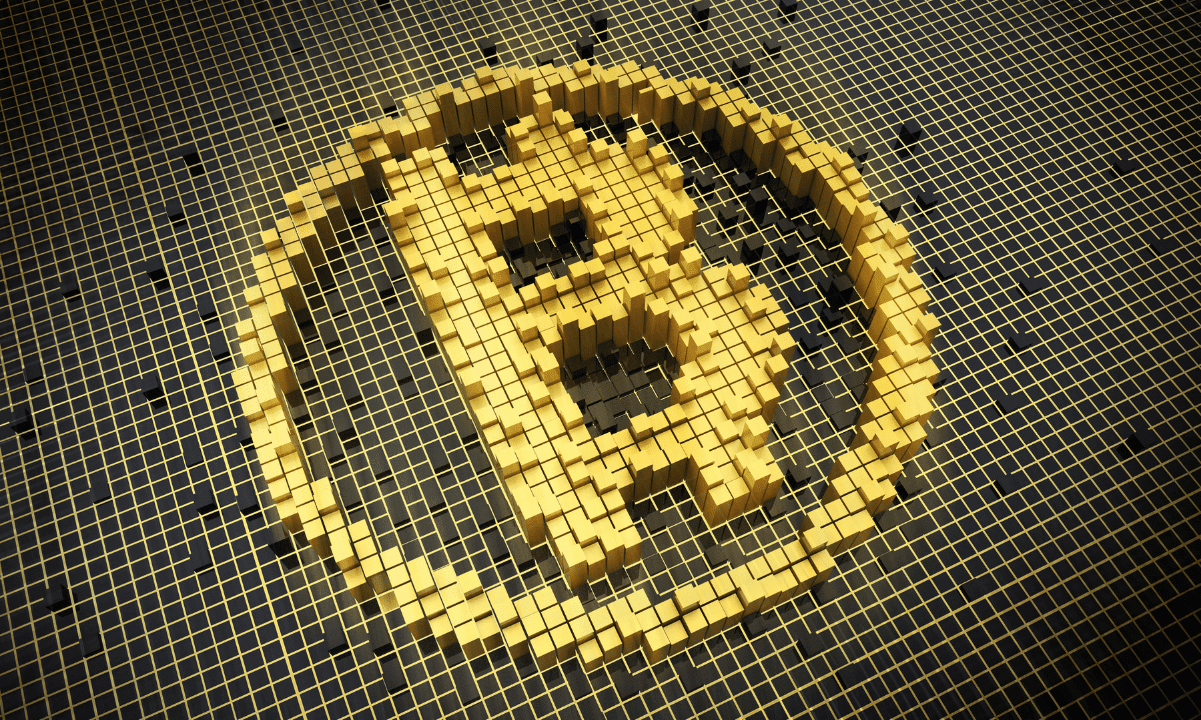 As bitcoin price has undergone another sharp correction in the past 24 hours, the robustness of the network is only increasing. The BTC hash rate recently hit a new all-time high, while the mining difficulty underwent a positive adjustment of 9%, leading to its own peak.
Hash Rate and Mining Difficulty See ATHs
Ever since the summer of 2021, when the Chinese authorities ousted bitcoin miners and the hash rate dumped by 60% in weeks, the metric has been gradually recovering the lost ground. This led to nearing and eventually exceeding the previous peak, as CryptoPotato reported earlier in January this year.
Hash rate, the crucial metric showing the robustness of BTC's network, continues to register new ATHs frequently, with the latest being at over 210 Ehash/s, according to BitInfoCharts.

The increasing hash rate means that there're more miners putting their computational devices to work on the world's largest blockchain. While this sounds good on paper, it would have actually been able to harm miners' profits as it would have eventually made it extremely hard for them to earn rewards.
However, Satoshi Nakamoto predicted a similar possible scenario when setting up the network and incorporated a feature called mining difficulty adjustment. Essentially, it's harder (or easier) for miners to do their jobs depending on how many of them are currently online. It readjusts every 2016 blocks (about two weeks).
Positive adjustments mean that the number of miners has increased, and vice-versa. For example, after the Chinese ban, the network experienced severe delays as there were fewer miners, and it had to negatively readjust itself several consecutive times.
Now, however, the landscape is completely different. Of the last 14 readjustments, there was only one negative (-1.5%) on November 28. The last positive, which happened a few hours ago, increased the difficulty by 9.32%, which actually led to a new all-time high for this metric.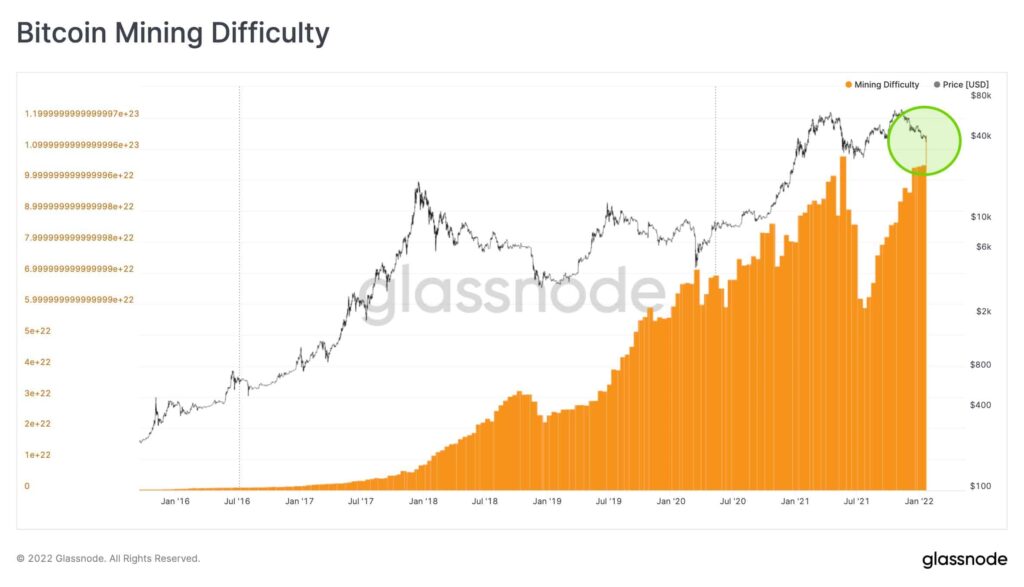 But BTC's Price Goes Down
While all the essential network features are going for records, the cryptocurrency's price is heading in the opposite direction. The asset dumped by $5,000 in hours to a six-month low at just over $38,000 hours ago.
Moreover, the price of bitcoin is down more than 40% since its own peak at $69,000 recorded in November. As such, BTC is no longer a trillion-dollar asset as its market capitalization struggles below $750 billion.