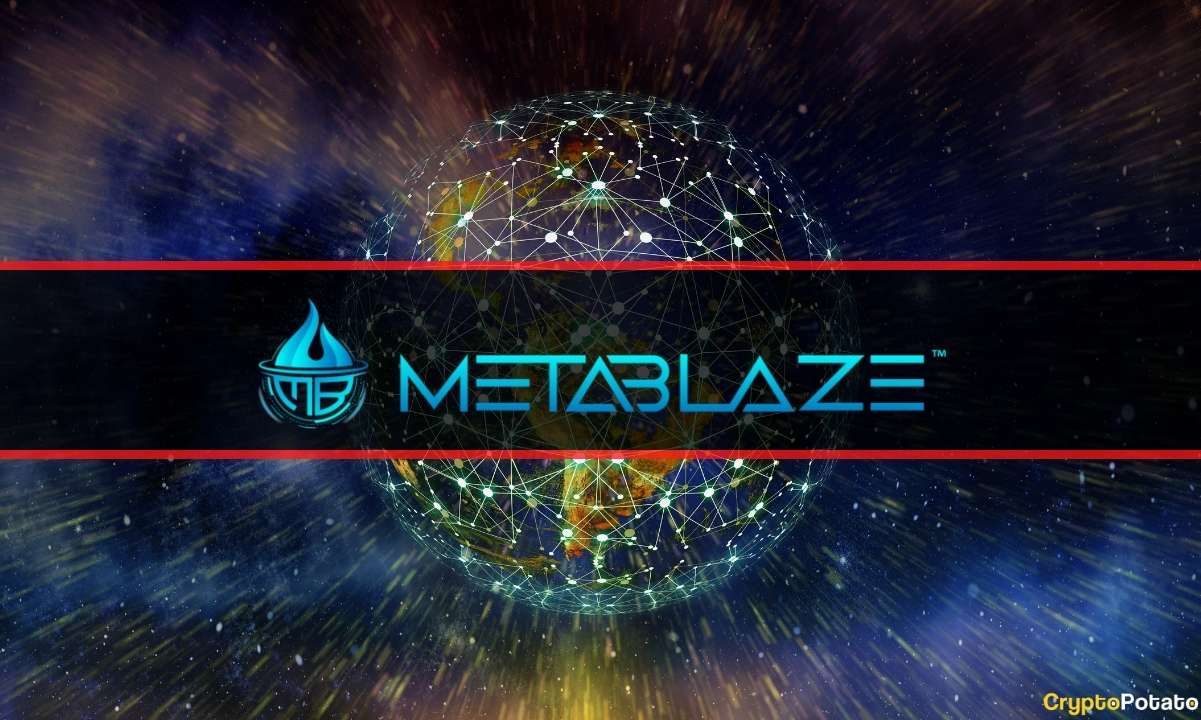 The use case of blockchain has gone beyond just being the backbone of cryptocurrencies. The technology is disrupting many industries, such as the online video gaming field.
For nearly 50 years, gamers have been at the mercy of conventional corporate structures as they only played games for entertainment and relaxation. However, blockchain has changed this narrative. GameFi projects now offer players the opportunity to earn cryptocurrency rewards while doing what they do best, thanks to blockchain concepts like NFTs and Play-to-Earn (P2E).
For clarity, the term GameFi was derived from the words "game" and "finance." It uses the P2E model and combines blockchain, NFTs, cryptocurrency, and game mechanics to create a platform that allows players to earn in the process of gaming.
But this is only the beginning. The massive increase in play-to-earn blockchain games and non-fungible tokens (NFTs) has fueled interest in the metaverse, a term used to describe a virtual world where people can socialize, work, play, and earn. using avatars.
Interestingly, as the GameFi market continues to grow, more projects are emerging, creating more earning opportunities with a blend of blockchain gaming, NFTs, and Metaverse. One such project is MetaBlaze.
What is MetaBlaze?
MetaBlaze is a decentralized metaverse ecosystem that builds a robust network of value-added utilities to help users maximize their investments in the metaverse. The platform incorporates several emerging trends within the digital asset industry, including NFTs, metaverse, and role-playing games (RPGs).
All these utilities are designed to provide continuous funding to the platform's economy, optimizing MetaBlaze's sustainable scalability and providing maximum benefit to users. The platform aims to create a virtual environment where users from different parts of the world can interact with avatars and gain control of the metaverse.
The long-term goal of the platform is to create an immersive role-playing game consisting of virtual worlds based on mystical NFT characters, including orcs, goblins, elves, and more. The game will take place in a 3D virtual world with high quality graphics where players fight, trade, rent plots of land and collect taxes to generate income.
MetaBlaze intends to leverage the explosive growth of virtual real estate in recent times to include property ownership as an aspect of its GameFi strategy. In addition to owning virtual lands in the MetaBlaze ecosystem, players can also own the NFT creatures themselves. These NFTs are one-of-a-kind art pieces that are designed to represent a level of quality and rarity.
Features of MetaBlaze
MetaBlaze promises to provide users with a wide range of value-added utility features to enhance their experience and increase their revenue. Some of these features include:
MetaRoyal NFTs are handmade, non-fungible tokens that will be made available to early supporters of the project. These NFTs are first hand-sculpted, hand-painted, then digitized before being minted on the blockchain.
Interestingly, there will only be 200 MetaRoyal NFTs on the platform. These NFTs will be minted on OpenSea, the world's largest NFT marketplace.
The MetaRoyal Club is an exclusive members-only club that offers MetaRoyal NFT holders access to a perpetual passive income system. By simply owning the NFTs, users receive royalties from secondary resales of all other NFTs created by MetaBlaze.
The MetaRoyal owners can receive 10% of royalty payments from OpenSea, giving an earning potential to holders.
MetaBlaze aims to focus on growth through its decentralized application (dApp), dubbed BLAZEdApp. With BLAZedApp, users can see how much passive income they have earned by holding MBLZ tokens in their wallets.
The dApp helps users keep track of their NFT creatures, know what level they are at in the in-built game, and be able to track their progress with rewards.
This is a rewards mechanism that MetaBlaze uses to compensate holders of its native token. Users can earn these rewards by holding METABLAZE tokens. Rewards accrued are determined by the number of tokens users hold. Rewards are usually paid out in BUSD, but users can choose other native BSC tokens to receive their rewards.
This represents a personal NFT collection that allows NFT holders to keep track of their assets. As users accumulate these MetaBlaze-native mystical creatures, they automatically appear in the BLAZEVAULT.
The vault helps users keep track of their creatures' traits and points to earn the ultimate prize, dubbed the MOB BOSS. This prize is then exchanged for an ultra-exclusive NFT that will be issued on OpenSea and a prize of $4,000 in BNB.
MetaBlaze also intends to launch its metaverse-focused blockchain network, dubbed the BLAZECHAIN.
The MBLZ token
MBLZ is the native BEP-20 utility token of the MetaBlaze ecosystem. It is a DeFi/GameFi token built on the Binance Smart Chain (BSC) network. The MetaBlaze team designed the tokenomics to have a total supply of 420 billion MBLZ based on NFTs and designed for the metaverse.
MBLZ is a deflationary token, and MetaBlaze has plans of reducing a portion of the token's circulating supply overtime via the burning mechanism.
MetaBlaze is currently holding its presale event. Pre-sale investors will receive a 10% MBLZ token bonus and the chance to acquire the MetaRoyal NFT Limited Edition. The first phase of the token presale is currently live, with over $1.1 million raised against the project's $1.5 million goal.