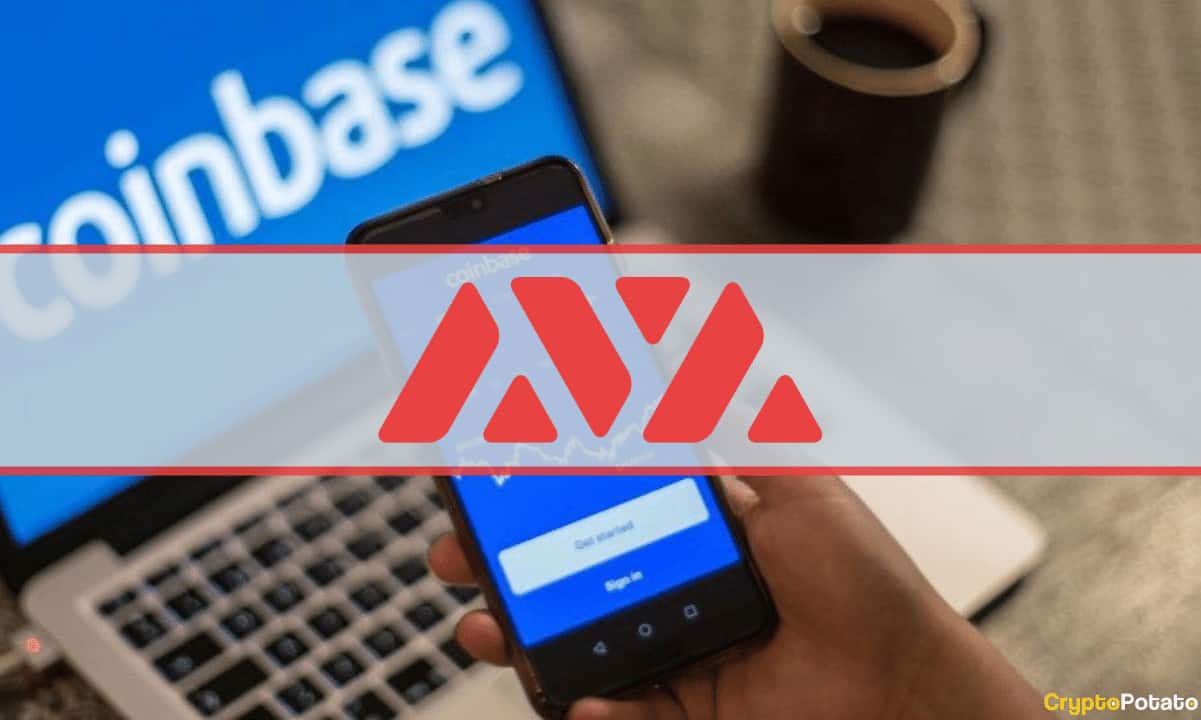 Web 3 and blockchain infrastructure provider Coinbase Cloud has announced the launch of a suite of blockchain solutions and services for the growing Avalanche ecosystem.
Coinbase Cloud revealed running a public validator on Avalanche that allows delegators to stake their AVAX tokens. They contribute to the growth and security of the network by verifying transactions, participating in consensus and adding blocks. Delegators, on the other hand, can contribute to validators by staking AVAX tokens.
Building Next Big Avalanche Project
According to the official blog post, Coinbase Wallet SDK allows devs to amplify their app's reach to millions of Coinbase users, and offer access to the Avalanche ecosystem via Coinbase Wallet.
With the AVAX integration on Coinbase Wallet, users can take advantage of the built-in fiat on-ramps to purchase the token on the exchange. In addition to Avalanche C-Chain and Fuji testnet, Coinbase Wallet also offers EVM-enabled subnets.
Coinbase Cloud's Query & Transact infrastructure is also under development. This feature would enable developers to seamlessly access data from the Avalanche network with a 99.9% uptime guarantee.
Additionally, the Query & Transact infrastructure will be easily customizable through the Coinbase Cloud web interface to suit their needs. Developers can also "configure who can access the node infrastructure and distribute their nodes across four geographic regions and two cloud providers to serve global traffic with low latencies."
Joe Lallouz, head of product at Coinbase Cloud commented,
"We couldn't be more excited to work with the Avalanche team to empower builders and participants. Avalanche is contributing to building a more vibrant and accessible Web3 economy, and we are looking forward to working with them to help the network grow and scale."
The latest developments come on the heels of Avalanche Bridge expanding its support for the Bitcoin network by allowing BTC holders to transfer their coins to the public Avalanche blockchain and use them in its decentralized finance (DeFi) ecosystem.
"Amazon Web Services of Cryptocurrencies"
Launched in October 2021, the main objective behind Coinbase Cloud was to "empower" developers to build their applications at a much faster pace.
According to Coinbase Chief Product Officer Surojit Chatterjee, Coinbase Cloud aims to become the "Amazon Web Services of cryptocurrencies". For the uninitiated, the platform used to be Bison Trails, a staking infrastructure company that the exchange giant acquired for a reported price of over $80 million last January.