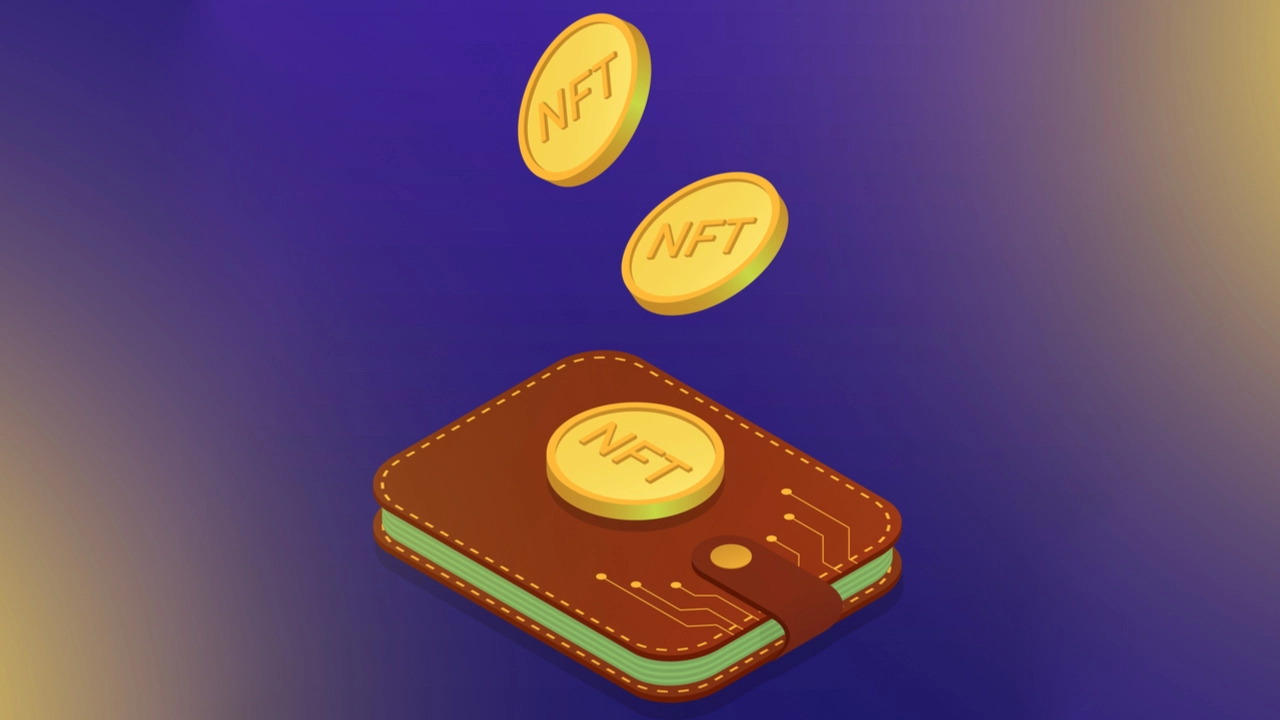 Non-fungible token (NFT) markets are starting to feel the pain from the crypto market carnage that's taken place during the last week. Over the last seven days, NFT sales have dropped 42.85% lower than the previous week. NFT sales on Ethereum were hit the hardest as the blockchain saw a 44.83% loss in NFT sales volume this past week.
Crypto's downward spiral begins to weigh on NFT sales
NFT sales are down this week, as seven-day sales stats show across 16 different blockchains, NFT sales are down 42.85% from last week. Sales from Ethereum were down 44.83%, but the top eight blockchain networks by NFT sales were all down this week.

Solana sales are down 19.65%, Polygon NFT sales slid 35.63%, Flow sales are 36.19% lower, and Avalanche NFT sales are down 29.26%. Tezos, however, saw NFT sales increase 51.09% higher than the week prior.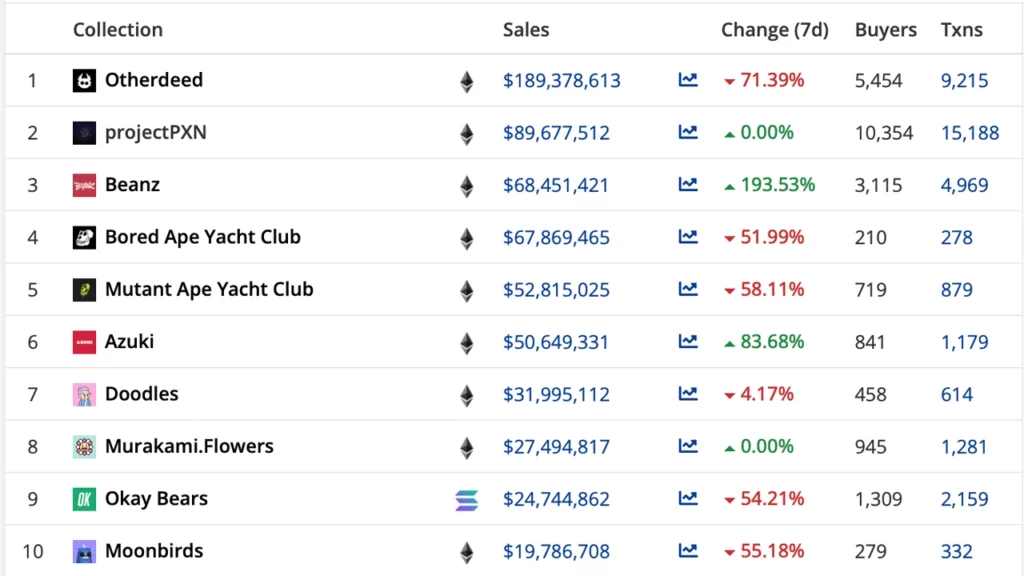 Despite the over 42% decline in Ethereum-based NFT sales, ETH-based NFTs recorded sales of $828.7 million, or 88.17% of the $939.8 million in NFT sales on seven days. Last week's top NFT collection was the Otherdeed NFT compilation which had sales of $189.3 million.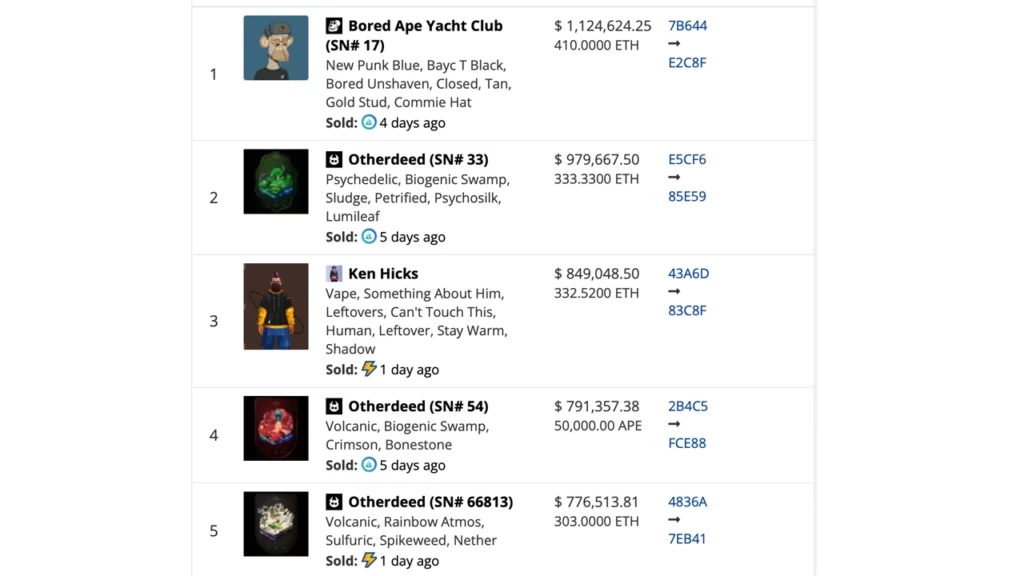 Although, Otherdeed sales are down 71.39% during the past seven days. An NFT project called Projectpxn holds the second position in terms of weekly sales with $89.6 million. The NFT project called Beanz has sold $68.4 million in NFTs and sales are up 193.53% higher than last week, according to metrics stemming from cryptoslam.io.
The most expensive NFT sold in the past seven days was Bored Ape Yacht Club (BAYC) 17, which sold four days ago for 410 ether or $1.12 million. Bored Ape 17 was followed by Otherdeed 33, and this NFT sold for $979,000 or around 333.33 ether.
An NFT called Ken Hicks sold for 332.52 ether or $849,000 and Otherdeed 54 traded hands for $791,000 or around 50,000 APE five days ago. Otherdeed 66,813 sold one day ago for $776,000 or 303 ether and Otherdeed 26 traded for $733.5,000 or 249 ether five days ago.