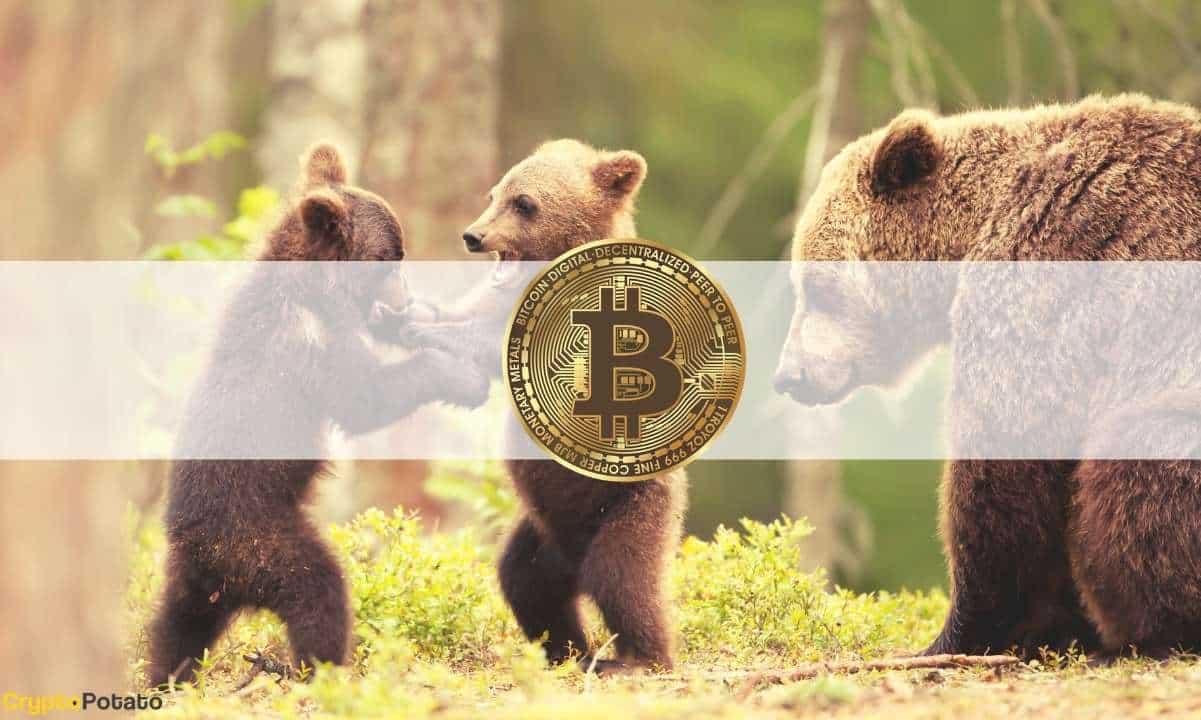 Another day came with more massive price drops in the crypto market, with bitcoin dumping to lows not seen in roughly a year and a half. The altcoins are in even worse shape, with countless double-digit declines across almost all charts.
Bitcoin Charts Yet Another Yearly Low
A lot can change in the cryptocurrency markets in a week. Seven days ago, bitcoin stood at around $40,000 after climbing $1,000 in one day. This was seen as a positive development, with bulls expecting an upcoming price surge above this coveted level.
However, very few people could have foreseen what followed. Instead of jumping above that level, BTC headed straight south and lost $4,000 in a day. That was not all, as another price slump drove it to $33,000 and then to $30,000 a few days later.
After rebounding to $33,000 on May 10, the cryptocurrency once again fell below $30,000 for the first time since last July. After the United States announced the latest inflation figures, bitcoin briefly hit $32,000, but was again rejected.
This time, it plummeted to $28,000 before dumping even more to $25,350 (on Bitstamp) – the lowest price position since late December 2020. Somewhat expectedly, this resulted in over $1 billion worth of liquidations.
Right now, BTC sits above $27,000, but a 30% decline over the week means its market cap is well below $550 billion.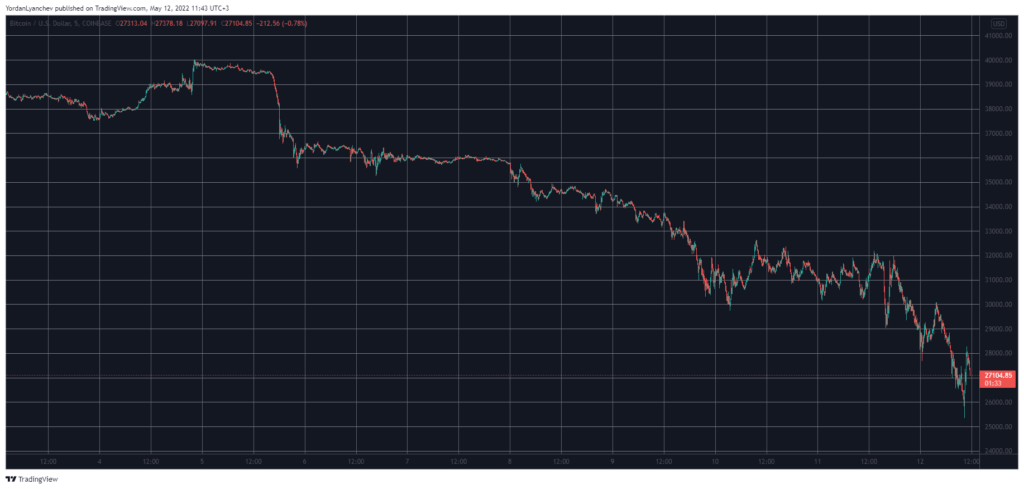 Altcoins With Double-Digit Drops
Ethereum took the market crash relatively well (compared to most other assets), or at least until yesterday. Now, the second-largest cryptocurrency has lost over 15% of value on a daily scale and sits below $2,000. Hours ago, ETH went down to around $1,800.
Binance Coin (-17%) is struggling at multi-month lows of $250. Even more losses are evident from Ripple (-25%), Cardano (-25%), Solana (-30%), Dogecoin (-25%), Polkadot (-25%), Avalanche (-27%), Shiba Inu (-30%), and many more.
Terra continues to be the most significant loser with another 99% daily decline. As of now, LUNA suffers at $0.15. The asset traded above $90 a week ago.
The cumulative market capitalization of all cryptocurrency assets has fallen below $1.2 trillion. This means the metric lost over $600 billion in a week.