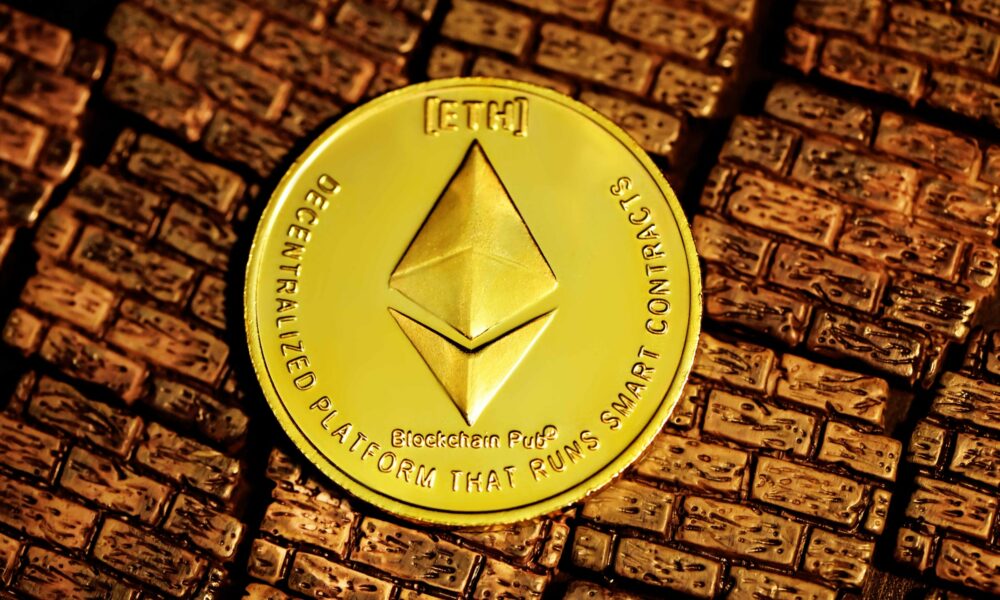 Ethereum fell to its lowest point since July 2021 following the latest crypto crash. Sitting at $1,750 at press time, Ethereum has recently taken a severe dive, falling nearly 25% in the past 24 hours. Experts see the sale of LFG as the main factor in this debacle.
The latest drawdown in the crypto market has indefinitely left a mark on the Ethereum price charts. At the start of 2022, the Ethereum community expected the launch of the Merge by now. They are instead, dealing with historically low prices in these economical uncertainties.
ETH falls off a cliff
In the latest sell-off, ETH trading volume has exploded in recent days. Investors are withdrawing from their investments after seeing bearish signals in the market. The number of addresses sent to exchanges today hit a one-month high of 2,362.
This high came after a similar peak of 2,341 was seen on 19 April, 2022. Signalling bearish intent of larger number of addresses, this is a particularly worrying sentiment in the Ethereum community.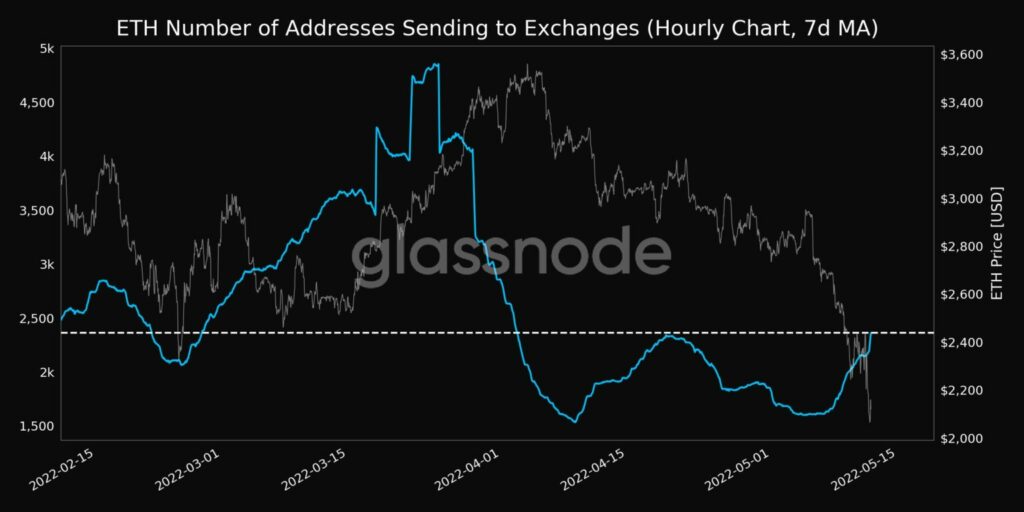 After the freefall from $2,300, ETH showed an increase in trader engagement, according to data from Saniment. Along with this, there has been an increase in gas consumption – which has created new highs every day.
Interestingly, the last gas rise culminated Ethereum to a short-term bottom giving investors another headache. More bad news could be set to follow as the prices have hit $1750 already today.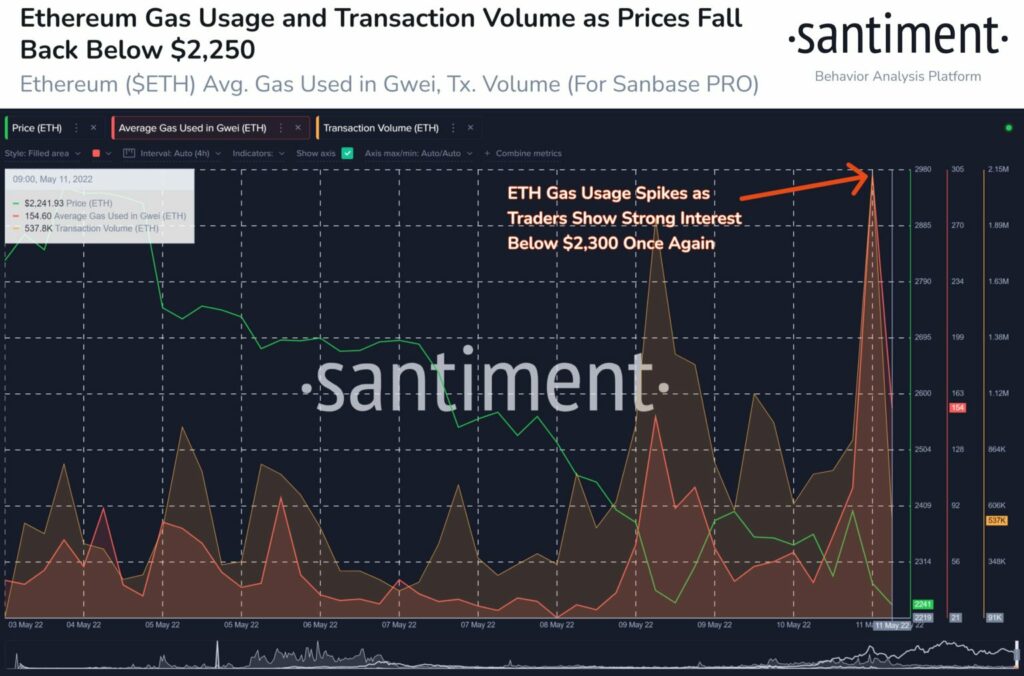 It looks like misery continues to pile up here for the Ethereum community. The whales appear to be cutting their losses after showing great activity today. Today, whale trades valued at $1 million or more hit a high for the first time since January. With around 3,650 trades, another metric signals a bearish run for the following days.

From the experts
Armando Aguilar, Head of Alternative Strategies for financial services firm Ledn, stated his concerns on the situation. He noted that,
"A rise in Treasury rates, macroeconomic forces, and a strengthening US dollar contributed in part to the overall crypto market decline. The sale of LFG added further selling pressure and contributed to increasing investor fear.
The crash has resulted in huge losses across the market. Almost certainly, it will take time for investor to renew their trust in crypto investments.