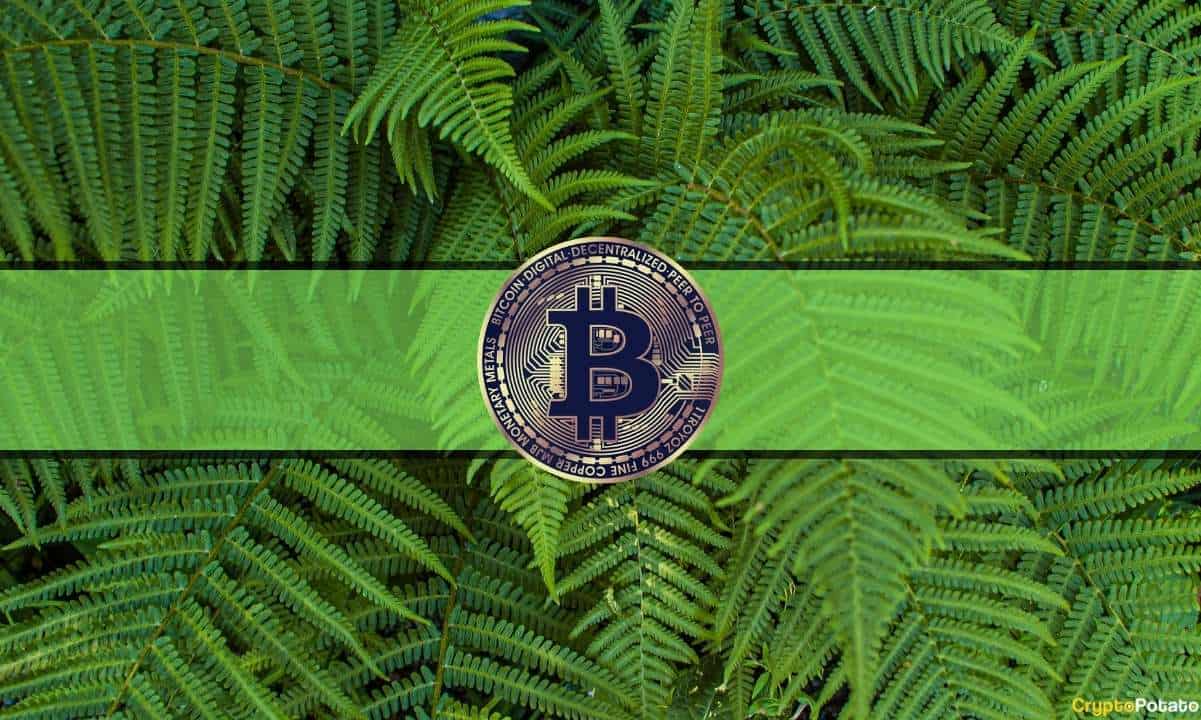 After several days of massacres, bitcoin finally initiated an impressive leg up, resulting in a $6,000 green daily candle. Most altcoins also joined the ride, with massive price increases from Cardano, Polkadot, Avalanche, and others.
Bitcoin mines $30,000
The volatile nature of the cryptocurrency market has been quite evident over the past ten days. On May 5, bitcoin stood at nearly $40,000 as the community anticipated further price increases.
Yet, the reality was significantly more brutal and violent. BTC firstly dumped by $4,000 in hours before sliding below $34,000 just a few days later. After marking this multi-week low, bitcoin kept losing value and found itself dipping below $30,000 for the first time since last July on May 10.
Despite an initial bounce, mostly bearish market sentiment drove the cryptocurrency back south. This peaked yesterday with a sharp drop in price to $25,300 – the lowest position BTC has been in since December 2020.
At that point, though, the bulls reminded of their presence. They intercepted the move and drove BTC upwards. In fact, bitcoin soared by around $6,000 to an intraday high of $31,000 charted a few hours ago.
For now, BTC has pulled back slightly but is still above the coveted $30,000 mark. Thus, its market capitalization is around 600 billion dollars.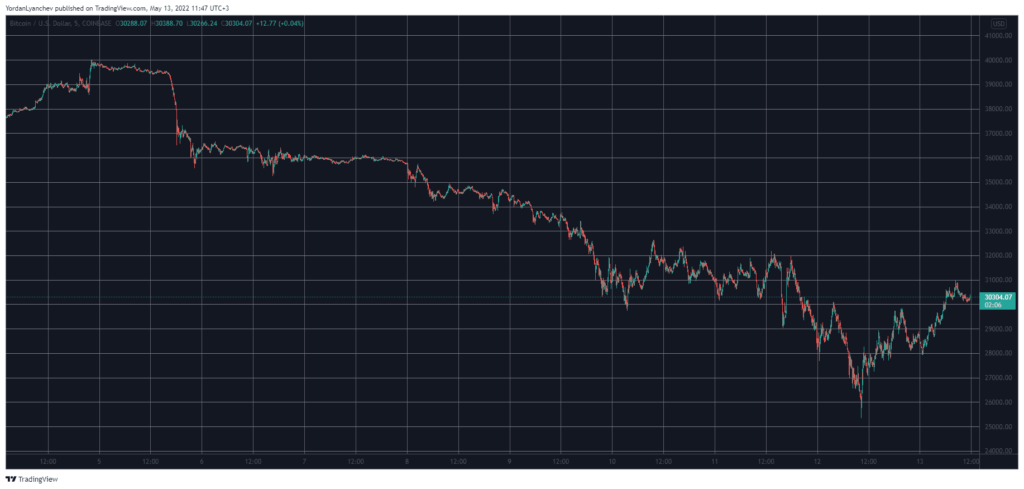 ADA, DOT, AVAX Lead the Alt Recovery
The alternative coins suffered even more during this correction, but the market has turned green today.
Ethereum slipped to $1,800 yesterday but remained above $1,900 for most of the day. Now, ETH stands well above $2,000 after a 7% daily increase.
Binance Coin also dumped heavily, but is now trading around $300 after a 17% surge. Similar price increases are evident at Ripple, Solana and Dogecoin.
Cardano, Polkadot, Avalanche, and Shiba Inu have painted even more impressive daily gains. ADA is up by 28% and trades close to $0.6, DOT sits at $10 (26% up), AVAX has increased by 26% as well, and SHIB (23%) is at $0.000013.
Needless to say, Terra is down another 99% in the past 24 hours and is now below $0.0004.
Nevertheless, the crypto market cap has recovered $150 billion since yesterday's low and is now at $1.3 trillion.