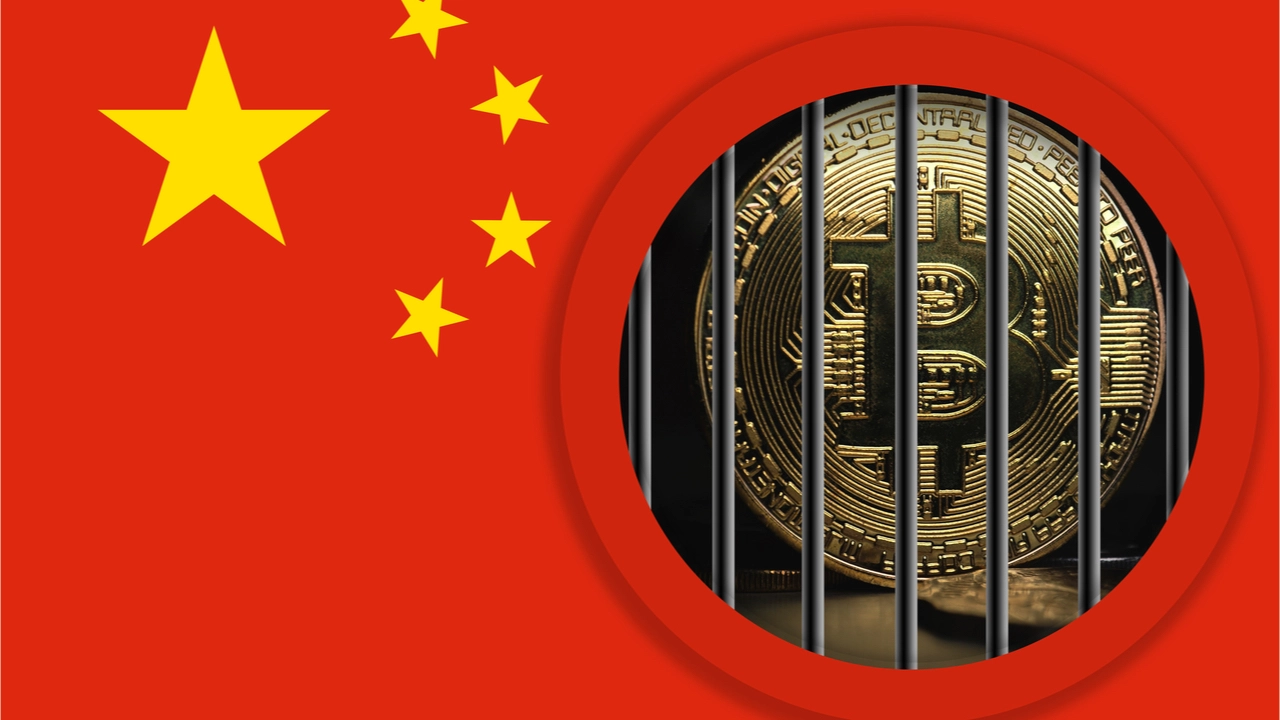 An op-ed article published in the state-backed Chinese publication Economic Daily, has suggested that the recent crash of the Terra blockchain's LUNA and the de-pegging of the UST stablecoin vindicate the Asian country's decision to ban crypto-related activities. In the article, the author names the interest rate hikes by the U.S. Federal Reserve and the buying and selling of crypto assets by several investment giants as the causes of the recent market crash.
Impact of the recent interest rate hike in the United States
An author writing for China's state-backed publication, Economic Daily, has argued that Terra's recent LUNA crash and unpegged stablecoin UST vindicates his country's decision to block or ban tech-related activities. virtual currency. The author, Li Hualin, also claimed that China's "decisive" and "timely" action helped "put out the 'virtual fire' of virtual currency speculation and put 'protective locks' on investors' portfolios.
As Bitcoin.com News reports, the problems for Terra blockchain's native token, LUNA, began after the network's other project, the algorithmic stablecoin UST, lost its peg against the US dollar. Initial efforts to save the stablecoin precipitated the native token's plunge from a price of over $87 on May 4, 2022 to a current price of just under $0.0003.
While some crypto experts have placed the blame for the token's crash on the actions of the project's leader, Do Kwon, in the opinion piece, the Chinese author appears to attribute the token's fall mainly to the raising of interest rates by the U.S. Federal Reserve. Explaining how the rate rise caused the token to plummet, the author wrote:
Since the beginning of this year, the Federal Reserve has launched an interest rate hike cycle, and global liquidity has tightened. Especially in early May, the Federal Reserve raised interest rates by 50 basis points at a time, which had a negative impact on capital and market sentiment, and virtual currencies were the first to bear the brunt.
Virtual currency and Chinese law
Following the crash of the two Terra tokens, some in the crypto community are still trying to piece together what may have caused the dramatic crash. However, others have already blamed two companies, Blackrock and Citadel, for causing LUNA's misfortunes. These claims were denied by the companies.
The Chinese author, in the meantime, claims in the piece that the involvement of investment giants in crypto markets "can lead to violent fluctuations in currency values, triggering a large number of sell-offs."
Hualin also reiterated that virtual currency transactions are not protected by Chinese law. These comments appear to contradict the recent ruling by the High People's Court of Shanghai stating that bitcoin is a virtual asset protected by Chinese law.
The author ends the article by urging investors to "remain rational, promptly eliminate the greed of bottom-hunting and get rich overnight, and stay away from related trading speculations, otherwise it is very likely that 'currency will go to the fortune.'"