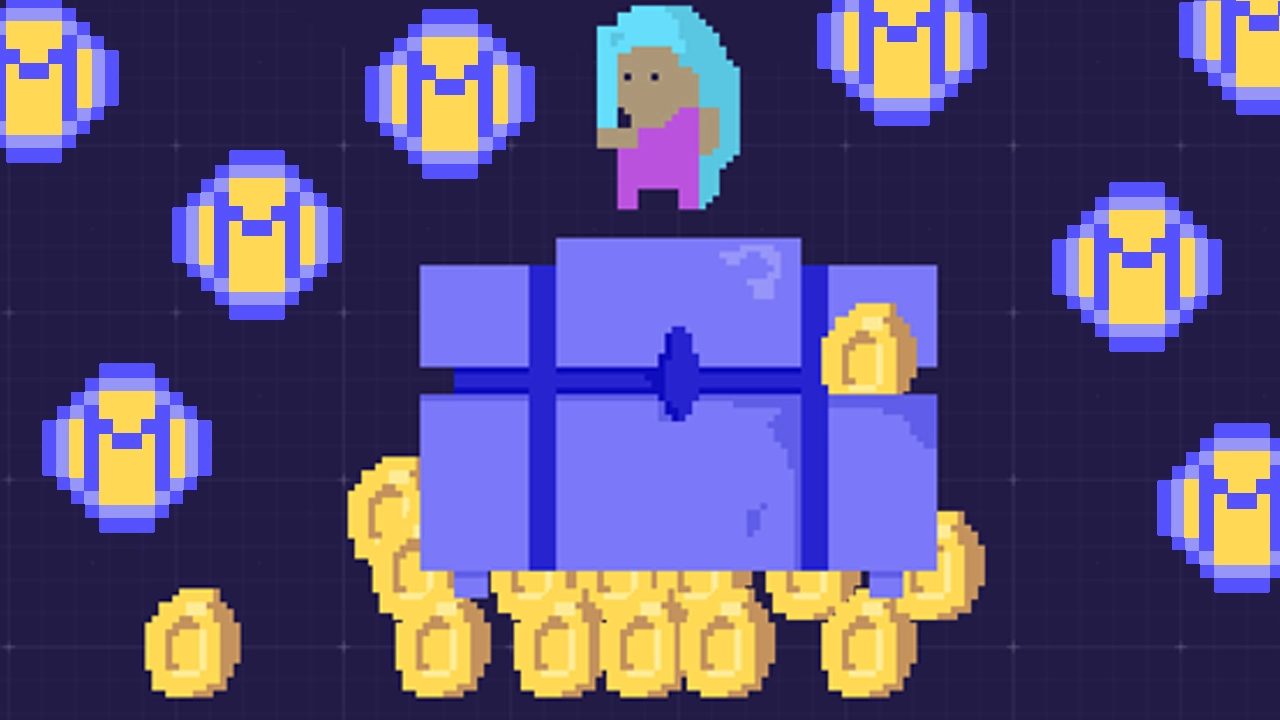 Amid the crypto market carnage this weekend, another stablecoin slipped below the $1 peg on Saturday, June 18, as the crypto asset called magic internet money (MIM) briefly dropped to a low of $0.914 per unit. The Abracadabra-issued stablecoin dropping in value follows the recent terrausd (UST) failure and USDD's recent volatility last week.
Stablecoin Magic Internet Money loses $1 parity but regains strength after drop to $0.91
In mid-May 2022, the world witnessed an algorithmic stablecoin called terrausd (UST) depeg from its parity of $1 and slipping below one US cent in value. In fact, the failure of UST wiped out the entire ecosystem of Terra blockchain tokens until they were nearly worthless.
Last week, Bitcoin.com News reported on Tron's algorithmic stablecoin USDD and how it dropped to a low of $0.95 per unit. The Tron Reserve DAO has been adding significant amounts of reserves like USDC and TRX to keep the token overcollaterized.
Despite the added funds, on June 18, USDD slipped to a low of $0.948 per unit and the crypto token is currently trading hands for $0.964 at 6:05 PM (ET) time of writing.
On the same day, the Abracadabra-issued stablecoin magic internet money (MIM) also slipped below the asset's $1 parity, dropping to a low of $0.914 per unit. By using the protocol Abracadabra.money, users create MIM by adding collateral and today, there's 197,674,194 MIM in circulation.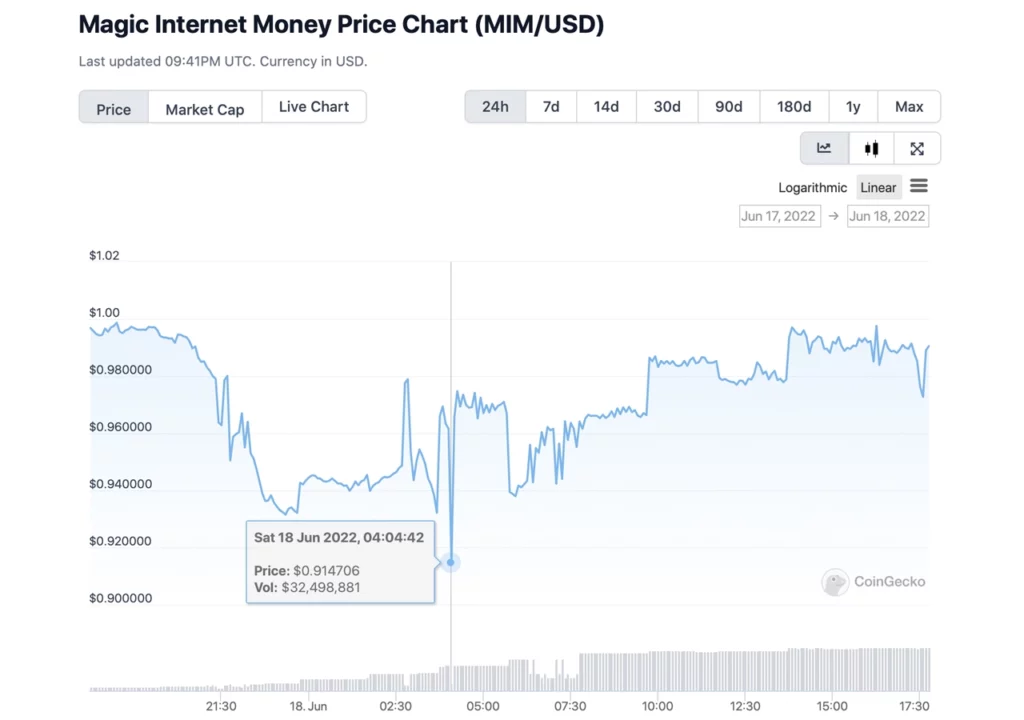 MIM is mined on various blockchains like Ethereum, Fantom, BSC, and Avalanche. Despite falling to $0.91, the MIM rebounded on Saturday and as of 6:05 p.m. ET was trading at $0.992 per unit. The drop below the $1 parity drew a lot of attention to the MIM during the day, as the "MIM depegwas a trending topic on social media. The day before, a Twitter account said that MIM was "on the verge of collapse (again) with a liquidity imbalance of 95.8%. Only $6 million of cash remains in the pool.
Abracadabra Dispells Insolvency Rumors and Addresses Depegging Incident
Furthermore, Abracadabra published a blog post that addresses "a large number of false Twitter threads." Abracadabra said that the false information "created extreme volatility that has affected the MIM peg and the MIM-3pool liquidity on Curve Finance."
"One of the central pieces of FUD revolves around the composition of Abracadabra's treasury," Abracadabra's blog notes. "Our operating treasury, which does not include SPELL tokens, currently has over $13.2 million in assets (at the time of writing). About half of the cash is in MIM stablecoin, and the other half is in CRV tokens which are fundamental assets that we need to hold. The Decentralized Finance Project (defi) blog post adds:
If you are looking for the exact amounts, the treasury holds 6,619,923.5 MIM and 10,380,153.06 CRV tokens.
Abracadabra's blog post also asks people with outstanding loans to pay off the balance while the peg is low in order to rebalance the MIM-3pool.
"As we write this post, the health of the Curve pool continues to improve and we fully expect the MIM peg to be restored shortly. In addition, we plan to share a more detailed set of dates around when and how repayment will occur," Abracadabra's blog post concludes.
In addition to USDD and MIM, the neutrino usd (USDN) stablecoin has been volatile lately, falling below the $1 parity. While trading at $1 as of 6:05 p.m. ET earlier on Saturday, the USDN slipped to $0.931 per unit.