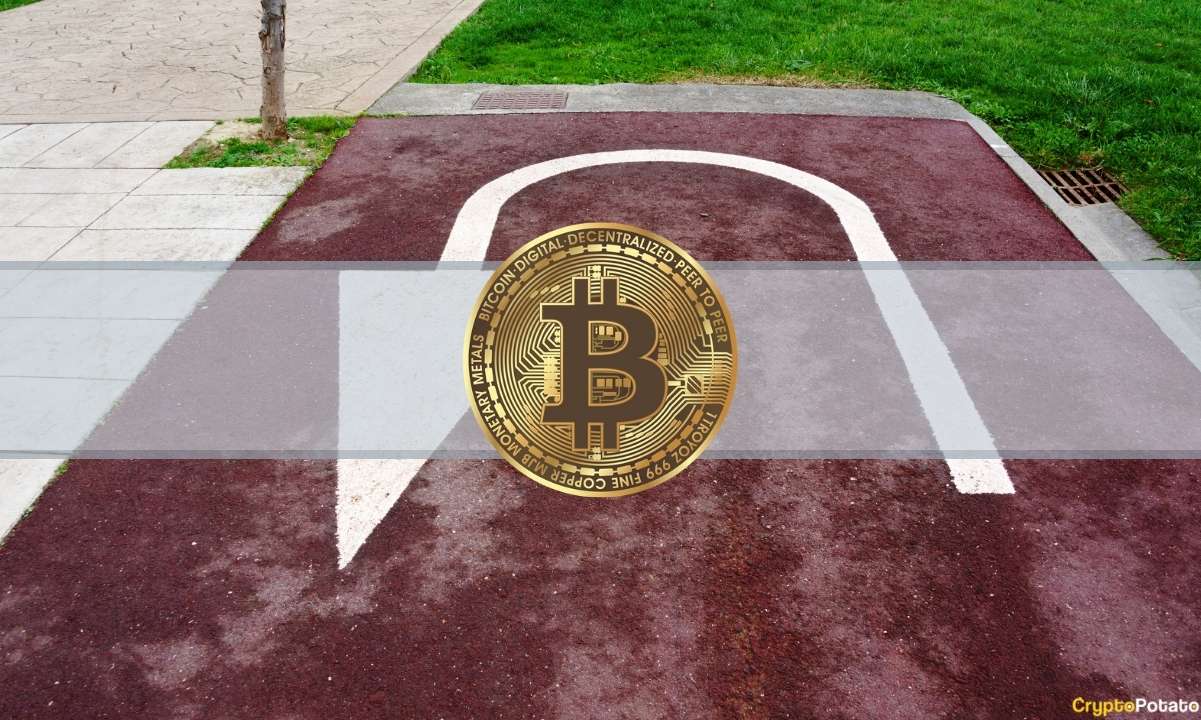 After confirming that June was bitcoin's worst trading month in over a decade, the analytics resource Glassnode suggested that the bottom could be near as the so-called "market tourist" have fled the scene. However, the company's latest report warned that this cycle could be different due to outside economic pressure.
June went wrong
Although April and May did not go too well for the main cryptocurrency either, the asset still entered June at over $30,000. In fact, it was just over $32,000 (on Bitstamp).
It had already lost about 40% of value since the yearly peak at the end of March, but the situation worsened in the following 30 days amid the ongoing market crash. As crypto lenders stopped withdrawals and hedge funds became insolvent, the shockwave hit all cryptocurrencies, including the largest one.
Bitcoin plunged to an 18-month low mid-month at $17,500. Although it recovered some ground over the following weeks, it still ended June at just under $20,000.
This meant that bitcoin had ended its worst quarter in terms of price actions in over a decade. Moreover, June turned out to be the most violent trading month since 2011, as Glassnode described it in the latest report:
"Prices are down -37.9% over the past 30 days, competing only with the bear market of 2011, for the crown of the worst month on record."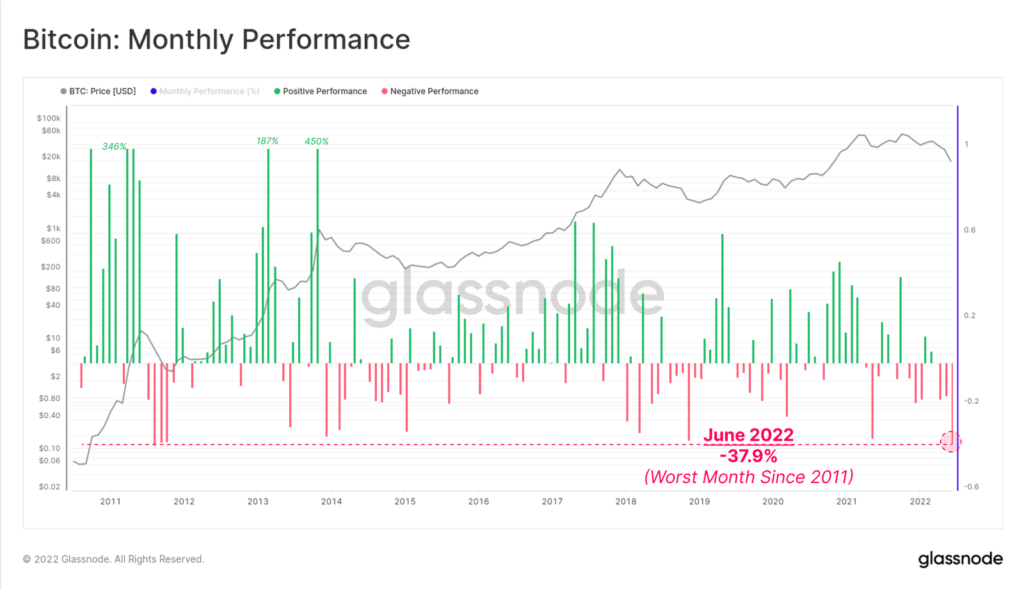 Market Tourists Capitulate
Amid this massive slump, Glassnode noted that the so-called "market tourists" have been purged. The company believes such investors arrive at the scene during market upticks, increasing network activity. This has not been the case in the past several months, though.
"Virtually the entire suite of on-chain activity metrics indicates that the number and activity of network users is approaching the territory of the deepest historical bear market. The Bitcoin network is approaching a state where almost all speculative entities and market tourists have been completely purged from the asset.
At the same time, Glassnode said long-term holders remain present who are typically known for their "high conviction accumulation and self-custody."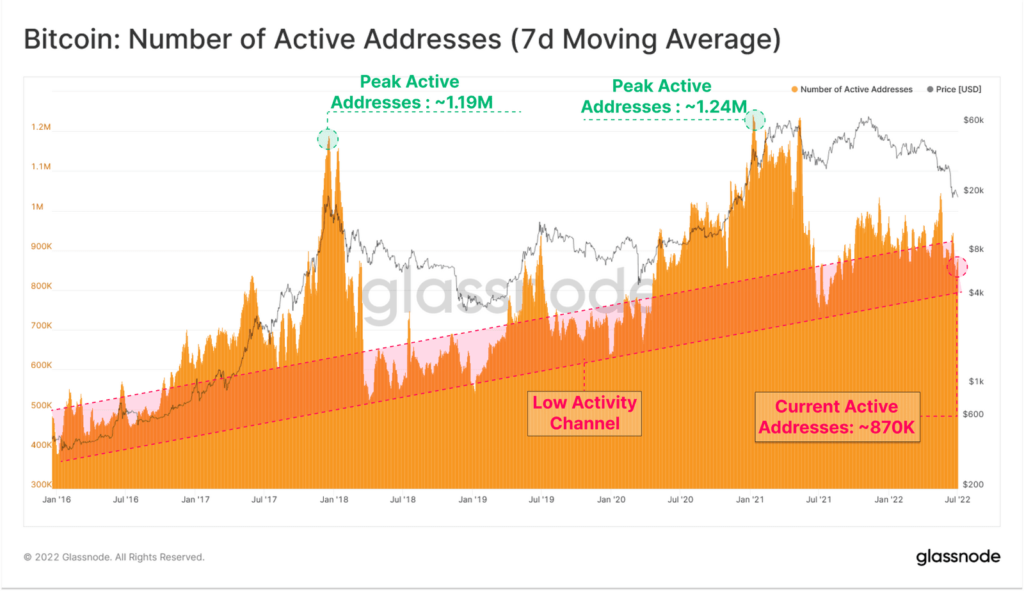 Ross Mayfield, an investment strategy analyst at Baird, agreed with Glassnode's suggestion that the bottom could be close, at least based on on-chain data and investor behavior. However, he believes there is still a chance for BTC to head further south due to the macroeconomic situation in terms of a possible recession and the Fed's continued interest rate hikes.